Miele UltraPhase Refresh Elixir Set of 6 TwinDos Cartridges – Limited Edition
SKU: ULTRAPHASE-REFRESH-ELIXIR-SET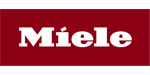 In Stock Now
£

65.99Save

£

4.00
Buy Now
Delivery From Tuesday 19th October
Help & Advice Speak to our experts today
Need help or technical advice on a product or service? Get in touch, we're always happy to help.
Call us on : 01603 599 599
Key Features
Consisting of 3 x UltraPhase 1 and 3 x UltraPhase 2
With Freshplex™ to absorb unpleasant odours
For bright colours and brilliantly white laundry
Extremely effective and eco-friendly – for over 100 wash loads
For all Miele W1 washing machines with TwinDos
NEW – Miele UltraPhase 1 and 2 Refresh Elixir Supply of the limited edition to combat odours
Best liquid detergent system at the push of a button
Automatic dosing with TwinDos® is not only practical, it also guarantees perfect cleanliness at the same time: With UltraPhase 1 and 2 your device becomes the best liquid detergent system. TwinDos® doses UltraPhase 1 and 2 at the optimal point in time in the washing process and thus achieves the highest washing effect. In addition, TwinDos® takes on the dosage so precisely that you can save up to 30% detergent compared to manual dosage.
Tips for sustainable washing:
– Effective from 30 ° C – a reduced washing temperature protects the environment.
– Load the washing machine as fully as possible – except for delicates.
– Adjust the amount of detergent to the hardness of the water and how dirty it is.
– Regular use of a 60 ° C washing program with the settings for white laundry.
– Leave the washing machine open between programs.
– If you are allergic to house dust, wash your bed linen at a temperature of at least 60 ° C.
Because we care about the environment
Would you like to wash effectively and environmentally friendly? This is no problem with detergents from Miele! Special high-performance enzymes ensure that stains are thoroughly removed – and that at particularly low temperatures. Pre- and post-treatment of the laundry is also not necessary. That saves water and protects the environment. Your clothes are cleaned particularly gently so that you don't have to buy new clothes as often.
Freshness in the blink of an eye
Have you just come back from sports or have you had a hard day at work? Thanks to Freshplex ™, your laundry smells like freshly aired in next to no time. Unpleasant smells are reliably neutralized.
Always perfect results
The optimal interaction of detergent and washing machine: Simply wash perfectly.
UltraPhase Refresh Elixir Set of 6 TwinDos Cartridges
Brand - Miele
Contents
3 Ultraphase 1 Refresh Elixir Cartridges 1.4 litres each
3 Ultraphase 2 Refresh Elixir Cartridges 1.4 litres each
Part Number 16376736
We offer FREE delivery on orders over £100. Deliveries of small items are made by courier and are the next working day after dispatch.
Large appliances are delivered by our own delivery teams, installation services can also be selected during the checkout process. Unfortunately, we are not able to deliver some large appliances outside of Norfolk and North Suffolk at the moment; you will be informed of this during the order process if you enter a postcode outside of our delivery zone.
Some manufacturers offer direct delivery of large appliances; you will be informed if this is available during the order process.
We aim to dispatch within 2 workings days of the order being placed. You will receive an email confirming your delivery date.
Delivery Information ›
We offer installation services on large home appliances, you can select additional services at checkout.
We offer the following installation services:
Televisions & Associated Devices - from £45.00
Washing Machines - from £25.00
Washer Dryers - from £25.00
Tumble Dryers - from £10.00
Dishwashers - from £25.00
Refrigeration - from £10.00
Ovens & Cookers - from £60.00
All installations are carried out by our own experienced engineers. Our installation services are only available in Norfolk and North Suffolk, you will be asked for your postcode during the checkout process to see if these services are available to you.
Upon receipt of your order, we will call you to arrange a convenient time for your delivery and installation to take place.
For full details follow the link below.
Home Appliance Installation ›