In Stock Now
£

50.99Save

£

1.00
Delivery From Monday 30th May
Help & Advice Speak to our experts today
Need help or technical advice on a product or service? Get in touch, we're always happy to help.
Call us on : 01603 599 599
Key Features
UltraColor UltraWhite set Half-year supply of Miele detergents
3 bottles of UltraColor for coloured laundry
1 packet UltraWhite for whites
Excellent spot removal even at low temperatures
Best washing results at 20/30/40/60/95° C
Highly effective – for a total of 150 wash cycles
Miele's UltraColor Liquid Detergent
Miele's UltraColor Liquid Detergent is specially formulated to produce outstanding wash results. Even on coloured fabrics and blacks. Low-temperature washes aren't a problem for this detergent, cutting through dirt and grime with ease.
If there's one thing you want from a wash cycle, it's for your clothes to come out looking clean and smelling great. Investing in high-quality detergent is the easiest way to ensure you get great results from your Miele appliance every time.
One of the best detergents available for your Miele washing machine is Miele UltraColour Detergent. Specially formulated to be used with all Miele washing machines, it's been designed to remove tough stains and worn in dirt from a variety of fabrics.
As the name suggests, UltraColour Detergent works especially well with bright, bold colours and dark fabric. This specifically designed Miele washing liquid will remove tough stains from your clothes, while leaving your colours vibrant, wash after wash.
As well as working perfectly at high temperatures, Miele UltraColour Liquid performs well on cold washes. Even at low temperatures, this high-quality detergent will cut through grease and grime to leave your clothes looking great.
Miele Ultra White Detergent
Using specially designed and formulated detergents can help you to get even more from your Miele washing machine. This high-quality product from Miele's Care Collection has been specifically created to work with Miele machines and to get great results every time.
Ultra White detergent is suitable for all Miele washing machines, allowing you to take full advantage of its cleaning capabilities no matter which Miele machine you own.
The hard-working detergent works perfectly at a variety of temperatures, so whether you're washing your clothes at 30˚C, 40˚C or 95˚C you'll get great results every time. And although it's been specially formulated to work with white fabrics, the detergent also works perfectly with dye-fast coloureds, allowing you to use the same detergent for a variety of washes.
Unlike other detergents, Miele UltraWhite contains active oxygen. This helps to keep whites white and ensures the detergent offers excellent spot removal on all fabrics. Try Miele's UltraWhite detergent in your next wash and harness the cleaning power of this innovative product.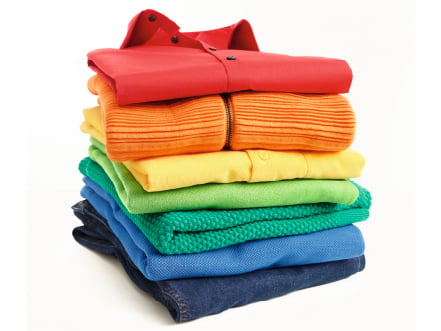 Outstanding colour protection
Keep colours looking great for longer: coloured textiles can bleed in the wash. But thanks to a special colour transfer inhibitor, you can stop them discolouring other items of laundry. That means you can wash coloured items together without any issues – perfect for multi-coloured fabrics. What's more, the enzyme cellulase keeps the colours looking consistently radiant.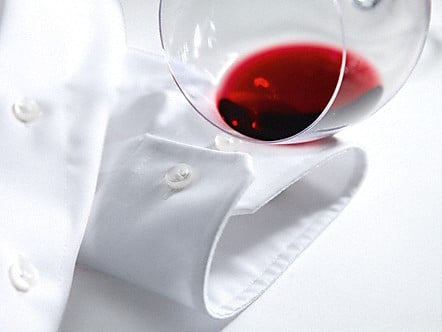 For brilliant laundry
Modern high-performance ingredients ensure an optimum washing result. The powerful formula ensures excellent stain removal throughout the whole temperature range.
The powerful formula with its high active oxygen content ensures optimum wash results and brilliantly white laundry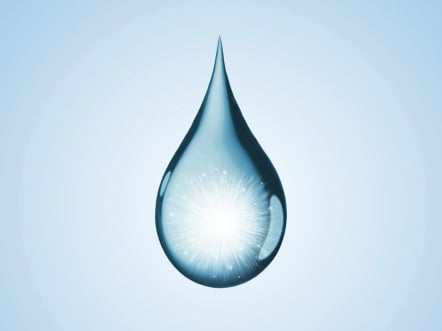 Outstanding cleaning power
Miele detergents contain up to seven powerful enzymes for spotlessly clean results. They even ensure excellent cleaning and effective stain removal at low temperatures. Each one of the enzymes has its own job: lipase, for example, removes greasy stains and pectinase removes stains containing pectin, such as jam. Cellulase, meanwhile, prevents fibre pilling and keeps colours bright. As a result, your laundry stays looking like new for longer.
Set contains
3 x 2 Litre  bottles of UltraColor for coloured laundry - Each 2 Litre bottle is hightly effective for up to 36 washes.
1 packet UltraWhite for whites - 2.7kg - Lasts up to 49 cycles.
We offer FREE delivery on orders over £100. Deliveries of small items are made by courier and are the next working day after dispatch.
Large appliances are delivered by our own delivery teams, installation services can also be selected during the checkout process. Unfortunately, we are not able to deliver some large appliances outside of Norfolk and North Suffolk at the moment; you will be informed of this during the order process if you enter a postcode outside of our delivery zone.
Some manufacturers offer direct delivery of large appliances; you will be informed if this is available during the order process.
We aim to dispatch within 2 workings days of the order being placed. You will receive an email confirming your delivery date.
Delivery Information ›
We offer installation services on large home appliances, you can select additional services at checkout.
We offer the following installation services:
Televisions & Associated Devices - from £45.00
Washing Machines - from £25.00
Washer Dryers - from £25.00
Tumble Dryers - from £10.00
Dishwashers - from £25.00
Refrigeration - from £10.00
Ovens & Cookers - from £60.00
All installations are carried out by our own experienced engineers. Our installation services are only available in Norfolk and North Suffolk, you will be asked for your postcode during the checkout process to see if these services are available to you.
Upon receipt of your order, we will call you to arrange a convenient time for your delivery and installation to take place.
For full details follow the link below.
Home Appliance Installation ›