Standard Delivery From Tuesday 12th December
Help & Advice Speak to our experts today
Need help or technical advice on a product or service? Get in touch, we're always happy to help.
Call us on : 01603 599 599
Key Features
Highest level of efficiency when vacuuming with a low wattage
Longer service life with 3D dustbag technology
Clean bag replacement thanks to automatic bag closure
8 dustbags, 2 motor protection filters, 2 exhaust filters
Ensure your Miele vacuum cleaner works perfectly – always use genuine dustbags
This pack contains 8 dustbags, 2 motor protection filters, 2 exhaust filters
These bags and filters fit the following models in the Miele Vacuum cleaner range:
Compact C1,
Compact C2,
Complete C1,
S241- 256i,
S290 – 299,
S300i – 399,
S500 – 578,
S4000 – 4999,
S6000 – 6999,
S700 – 799,
S6, S4
AirClean filter system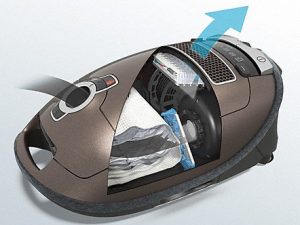 The Miele AirClean filter system, consisting of a genuine Miele dustbag, motor protection filter and AirClean exhaust filter, ensures maximum hygiene. The amount of fine dust in room air is significantly reduced: The interaction of all the components guarantees the filtration of more than 99.9% of the fine dust.
The discharged air is actually cleaner than normal room air with a HEPA AirClean filter.
Perfect dust collection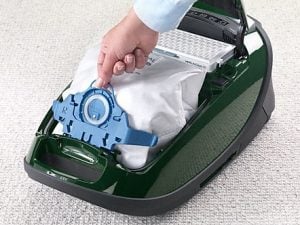 The perfect fit of bag and appliance. Thanks to the lock-and-key principle no dust is missed by Miele dustbags.
Hygienic replacement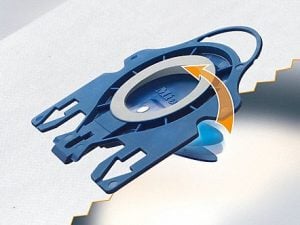 For hygienic replacement of the dustbag. The bag closes automatically when the appliance is opened to prevent dust from escaping when the bag is being replaced.
Contains: 8 dustbags, 2 motor protection filters, 2 exhaust filters Fits: Compact C1, Compact C2, Complete C1, S241- 256i, S290 – 299, S300i – 399, S500 - 578, S4000 – 4999, S6000 – 6999, S700 – 799, S6, S4
| | |
| --- | --- |
| Brand | Miele |
| Model | FJM XL HyClean 3D |
| Item Weight | 372 g |
| Package Dimensions | 22.9 x 20.3 x 17.8 cm |
| Auto Shutoff | No |
We offer FREE delivery on orders over £100. Deliveries of small items are made by DHL or Royal Mail.
Large appliances are delivered by our own delivery teams, installation services can also be selected during the checkout process. Unfortunately, we are not able to deliver some large appliances outside of Norfolk and North Suffolk at the moment; you will be informed of this during the order process if you enter a postcode outside of our delivery zone.
Some manufacturers offer direct delivery of large appliances; you will be informed if this is available during the order process.
We aim to dispatch within 2 workings days of the order being placed. You will receive an email confirming your delivery date.
Delivery Information ›
We offer installation services on large home appliances, you can select additional services at checkout.
We offer the following installation services:
Televisions & Associated Devices - from £45.00
Washing Machines - from £25.00
Washer Dryers - from £25.00
Tumble Dryers - from £15.00
Dishwashers - from £25.00
Refrigeration - from £10.00
Ovens & Cookers - from £75.00
All installations are carried out by our own experienced engineers. Our installation services are only available in Norfolk and North Suffolk, you will be asked for your postcode during the checkout process to see if these services are available to you.
Upon receipt of your order, we will call you to arrange a convenient time for your delivery and installation to take place.
For full details follow the link below.
Home Appliance Installation ›