KitchenAid Small Batch Jars 200ml with Blade Assembly for K400 Blender – 5KSB2040BBB
SKU: 5KSB2040BBB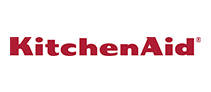 In Stock Now
£

45.00Save

£

4.00
2 year manufacturer warranty
Standard Delivery From Tuesday 16th August
Help & Advice Speak to our experts today
Need help or technical advice on a product or service? Get in touch, we're always happy to help.
Call us on : 01603 599 599
Key Features
2 x 200 ml BPA-free jars
Only compatible with 5KSB4026 K400 Blender
Conveniently blend and store in the same container
Dishwasher safe
Similar models in this range
Make and keep small batches from your blender
It's easy to whizz up and store precious blends with these optional 200ml jars. Also includes a K400 Artisan blender expansion pack.
Dips, sauces, dressings, baby food – these are all easy to produce in suitable quantities using the KitchenAid small batch jars. Custom made for the K400 artisan personal food blender, this pack of two BPA-free jars come with airtight lids so you can carry them around with confidence. In other words, the contents aren't going to spill into your bag, but will remain safely contained until you need them. Great for new mums and those who don't have a large family so only require small quantities of their favourite foodstuffs.
This pair of 200ml small batch jars fit neatly into the base of the robust KitchenAid K400 food blender. Its stainless-steel blades can easily cut through tough textures, such as nuts, frozen fruits or very fibrous vegetables to allow you to produce whatever nutritional delight you plan on making for the family.
The small batch jars are just one of a number of different, handy accessories in the KitchenAid food blender family. You will also find a 500ml personal jar for smoothies or fresh juice on the go. Batch cooking is easy with the KitchenAid 1.6 litre plastic jar, while the one litre citrus press is perfect for using with oranges, lemons and other citrus fruits.
Make KitchenAid
Model 5KSB2040BBB
EAN Number 859711590840
2 x 200 ml BPA-free jars
Only compatabile with 5KSB4026
Dishwasher Safe
Blade Assembly Accessory
We offer FREE delivery on orders over £100. Deliveries of small items are made by courier and are the next working day after dispatch.
Large appliances are delivered by our own delivery teams, installation services can also be selected during the checkout process. Unfortunately, we are not able to deliver some large appliances outside of Norfolk and North Suffolk at the moment; you will be informed of this during the order process if you enter a postcode outside of our delivery zone.
Some manufacturers offer direct delivery of large appliances; you will be informed if this is available during the order process.
We aim to dispatch within 2 workings days of the order being placed. You will receive an email confirming your delivery date.
Delivery Information ›
We offer installation services on large home appliances, you can select additional services at checkout.
We offer the following installation services:
Televisions & Associated Devices - from £45.00
Washing Machines - from £25.00
Washer Dryers - from £25.00
Tumble Dryers - from £15.00
Dishwashers - from £25.00
Refrigeration - from £10.00
Ovens & Cookers - from £75.00
All installations are carried out by our own experienced engineers. Our installation services are only available in Norfolk and North Suffolk, you will be asked for your postcode during the checkout process to see if these services are available to you.
Upon receipt of your order, we will call you to arrange a convenient time for your delivery and installation to take place.
For full details follow the link below.
Home Appliance Installation ›