Breathe easy in small bedrooms and spaces up to 15 m² with industry-recommended 5 air changes per hour (ACH). Completely filters room air every 12 minutes to effectively lower particle levels and create a comfortable home environment. 
Customize freely
Easily adapts to your space with multiple colour options. Includes a machine-washable fabric pre-filter in Diva Blue.  Additional colours available.
Remove odours
Remove household odors and gaseous pollutants such as smoke, VOCs, exhaust, smog, odours and airborne chemicals with activated carbon filters.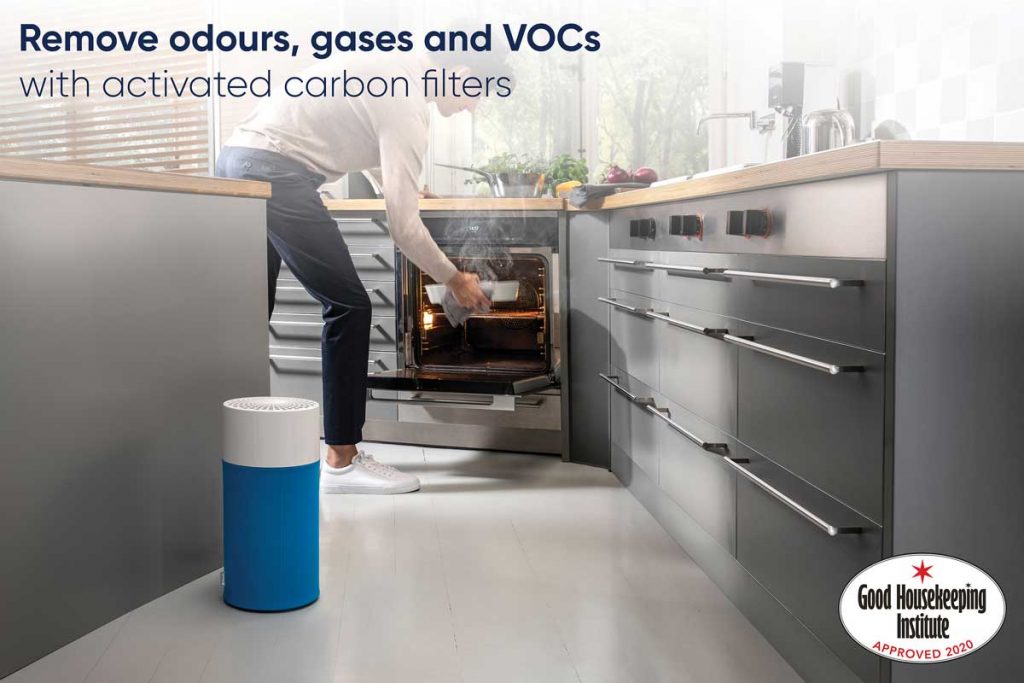 Simple to place
Some air purifiers have rules for placement, freely place anywhere in the room without compromising performance with the large 360° air intake.
One-button design
Forget about adjusting settings and knobs – a single button controls it all and lets you know when it's time to replace the filter.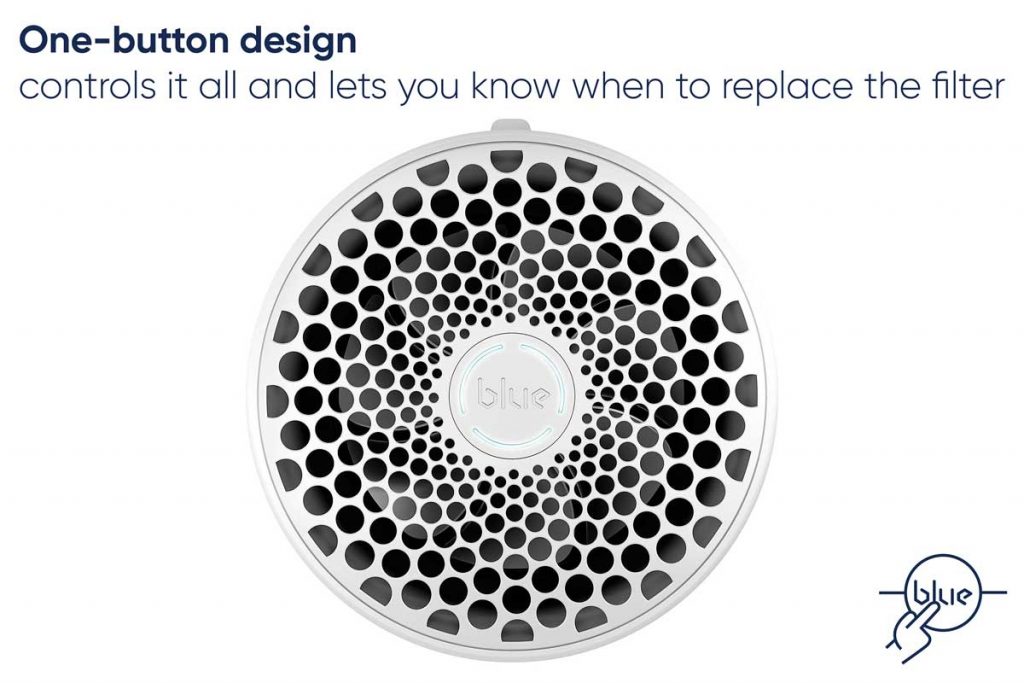 Sleep without disruption
Noise-levels no louder than a whisper on the lowest speed (17 dB) and equivalent to the noise level of a library on the highest setting (46 dB).
Easy filter change
The built-in LED warning system glows red when it's time for a change. For optimal performance, we recommend replacing every 6 months.
Independently verified by AHAM for a Clean Air Delivery Rate (CADR) of Smoke/105, Pollen/120, Dust/120.