Samsung RZ32A74A5CLEU Bespoke Tall 1 Door Freezer Frost Free 1.85m – Cotta Lavender
SKU: RZ32A74A5CLEU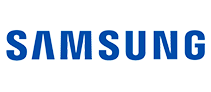 Available to Order
£

899.99
2 year manufacturer warranty
5 year promotional warranty
Registration by customer required
More details
Delivery We will contact you by phone to confirm your order within 24 Hours
Our Services Installation, Collection
Would you like our experts to install your new appliance?
,
Would you like our delivery team to take away and recycle your old appliance when we deliver your new one?
Help & Advice Speak to our experts today
Need help or technical advice on a product or service? Get in touch, we're always happy to help.
Call us on : 01603 599 599
Key Features
SpaceMax™ Technology
All-Around Cooling
Total No Frost
Digital Inverter Technology
Customisable Module/Combination
Stock up on all the groceries you like and never worry about where to store them. Seamlessly integrate multiple refrigeration modules to increase capacity and make the fridge freezer combo for you. Two models* can easily be mixed and matched, so you can enjoy the flexibility of tailoring your fridge to your lifestyle with a Customisable Module/Combination. Pairing kit RA-C00K4BAA is required to pair two units. Two pairing kits will be required to combine three units.
Bespoke – Customisable Design
Make your kitchen more you. With custom coloured fridge freezers* and a varied choice of finishes, it's easy to express yourself and your taste with a Bespoke refrigerator. No longer compromise on style and see your fridge freezer seamlessly blend in with your kitchen. From Clean White to Satin Sky Blue, you can now choose the perfect fridge door colour for you**. Satin – Soft & Silky glass, Glam – Glossy glass, Clean – High-gloss glass, Cotta – Warm & Matt metal finish
Seamless and Sleek Design
In need of a modern freezer? Sleek and cool with flat streamlined doors and a slim handle, this unit will satisfy all your needs and keep things looking cool.
SpaceMax™ Technology
Now you can get the best of both worlds with SpaceMax™. Thinner walls mean more space for food storage on the inside while the outside size stays the same. All without compromising on performance. You really can get the best of both worlds.
Freezer/Fridge Convertible
Storage jigsaw days are over. Convert your freezer into a fridge to store more fresh products as and when needed. Whether it's something you particularly enjoy, need to store in different seasons or those special occasions you cater for, you'll never have to run out of fresh storage. But whenever you need freezer space it's perfect for that too. It really is that simple.
All-Around Cooling
Never lose your cool with All-Around Cooling. It does what it says on the tin—moving cool air around the fridge to keep food fresh at a constant temperature. So everything from chickens to cucumbers will be evenly chilled. Every item stays ideally cooled no matter where it's stored in the fridge.
No Frost
Wouldn't finding the ice cream be that bit easier with a frost-free fridge freezer? The Total No Frost feature maintains an even temperature, preventing ice build-up and saving you the time and hassle of defrosting.
Power Freeze
No more worrying about your frozen favourites defrosting on the way home from the shops. Add a burst of Power Freeze to the freezer to keep them at their best.
Slide-in Shelf
There's always one tall bottle or the Sunday roast that simply won't fit in. The Slide-in Shelf can be easily moved to create the best fit for all your groceries. Organising your food has never been so easy.
Humidity Control Vegetable Box
Keep even more fruit and vegetables fresh for a long time in the Humidity Control Vegetable Box, which is large enough to store bulky items. It continually adjusts the moisture level to maintain the optimal humidity by automatically opening and closing a vent to hold in or release moisture.
Digital Inverter Technology
The Digital Inverter Compressor cleverly alters the fridge's power and running speed to how much cooling is needed. So the temperature is constantly perfect, making for a more energy-efficient fridge that's also less noisy and longer-lasting.
LED Lighting
A brightly lit, stylish and energy-efficient fridge. Making it easier for you to find those jars hidden on the top shelf while also saving you money on your next electricity bill. Plus, it's much more durable.
Slim Ice Maker
Enjoy more freezer space, while still getting enough ice. A Slim Ice Maker is built into the fridge door, so it gives you valuable extra storage by freeing up space in the freezer. But it can still store plenty of ice, and its transparent compartment lets you easily see how much you have left.
Net Total(Litre) 323 L
Cooling Type All-Around Cooling
Net Weight(kg) 87.5 kg
Net Width(mm) 595 mm
Net Depth with Door Handle(mm) 688 mm
Net Case Height with Hinge(mm) 1853 mm
Physical specification
Net Dimension (WxHxD)(mm)
595*1853*688 mm
Net Depth without Door Handle(mm) 647 mm
Packing Width(mm) 646 mm
Packing Height(mm) 1950 mm
Packing Depth(mm) 760 mm
Packing Weight(kg) 92.5 kg
20/40/40H (Container) 24/54/54
Cooling Feature
No Frost Yes
Multi Flow Yes
Freezer Feature
Fridge/Freezer Convertible Yes
Convertible Mode Fridge/Freezer
Temperature Range Fridge 1 ~ 7 ℃ / Freezer -23 ~ -15 ℃
Shelf Material Tempered Glass + White trim
Number of Shelf (Total) 3 EA
Flip Cover Yes
Number of Drawer 4 EA
Number of Drawer (Vegetable & Fruit) 4 EA
Icemaker Slim Ice Maker
Number of Door Pocket 2 EA
Interior LED Light Top LED
Power Freeze Function Yes
General Feature
Door Reversible Yes
Door Alarm Yes
Refrigerant R-600a
Compressor Digital Inverter Compressor
Exterior Feature
Display Type Internal
Door Handle Slim Easy Bar
Colour Cotta Lavender
Door Type BESPOKE
Performance
Energy Efficiency Class F
Noise Level 40 dBA
Climate Class SN, N, ST, T
Cooling Capacity (kg/24h) 14.8 kg/24hr
Energy Consumption 329 kWh/year
Installation
Counter Depth Yes
We offer FREE delivery on orders over £100. Deliveries of small items are made by courier and are the next working day after dispatch.
Large appliances are delivered by our own delivery teams, installation services can also be selected during the checkout process. Unfortunately, we are not able to deliver some large appliances outside of Norfolk and North Suffolk at the moment; you will be informed of this during the order process if you enter a postcode outside of our delivery zone.
Some manufacturers offer direct delivery of large appliances; you will be informed if this is available during the order process.
We aim to dispatch within 2 workings days of the order being placed. You will receive an email confirming your delivery date.
Delivery Information ›
We offer installation services on large home appliances, you can select additional services at checkout.
We offer the following installation services:
Televisions & Associated Devices - from £45.00
Washing Machines - from £25.00
Washer Dryers - from £25.00
Tumble Dryers - from £10.00
Dishwashers - from £25.00
Refrigeration - from £10.00
Ovens & Cookers - from £60.00
All installations are carried out by our own experienced engineers. Our installation services are only available in Norfolk and North Suffolk, you will be asked for your postcode during the checkout process to see if these services are available to you.
Upon receipt of your order, we will call you to arrange a convenient time for your delivery and installation to take place.
For full details follow the link below.
Home Appliance Installation ›