Panasonic TX48LZ1500B (2022) 48 inch 4K Master OLED Pro HDR Smart TV with Dolby Atmos
SKU: TX48LZ1500B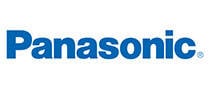 Available to Order
£

1,599.00Save

£

0.99
1 year manufacturer warranty
5 year promotional warranty
Registration by Customer Required
More details
Standard Delivery We will contact you by phone to confirm your order within 24 Hours
Our Services Installation, Collection
Would you like our experts to install your new TV? To find out more about this service click here.
,
Would you like our delivery team to take away and recycle your old appliance when we deliver your new one?
Help & Advice Speak to our experts today
Need help or technical advice on a product or service? Get in touch, we're always happy to help.
Call us on : 01603 599 599
With technology that's unique to Panasonic, the Panasonic TX-48LZ1500B brings brilliance to a smaller OLED screen.
48-inch OLED – top-quality images from a more compact TV
This Panasonic 48-inch TV has a more room-friendly screen size, making it ideal for smaller spaces. Yet it still delivers a class-leading picture performance. Using individual Organic Light-Emitting Diodes, OLED screens don't require a backlight as conventional LED TVs do. This gives you a more consistent and accurate colour, right across the screen. It also delivers blacks so deep that the contrast is near limitless. For the truest colour possible, OLED is the brightest and best.
HCX Pro AI processor gives you the finest picture – at all times of the day
The latest version of Panasonic's most powerful picture processor is better than ever. Using a sensor, it now detects the ambient lighting condition and adjusts the picture to suit. Each colour tone is adjusted individually, ensuring that sensitive colours, such as flesh tones, remain natural while whites that appear unnatural in the ambient light are subtly enhanced.
The ideal picture setting for the content, with Auto AI
Panasonic's smart Auto AI processor also identifies the type of content you're watching – such as movie, sports, music or news – and automatically optimises the picture and sound settings to suit. This gives you the very best in sound and vision, without having to make any user adjustments.
Tuned by a "da Vinci of the movies"
Stefan Sonnenfeld is a leading Hollywood movie colourist. Described by NPR as a "da Vinci of the movies", his credits include; A Star is Born, Wonder Woman, Man of Steel, Star Wars: The Force Awakens, Jurassic World, 300 and many more. Not only does he use Panasonic OLED screens for his work, but he has also helped tune the colour of this LZ1500 model – giving you Hollywood colours at home.
Better than ever for gaming with Game Control Board
Panasonic's new Game Control Board focuses all the relevant gaming settings in one place. These are overlaid over the image, so you don't have to leave the game to adjust. Overlays include source information, Dark Visibility Enhancer, HDR Tonemap, Input Lag and VRR and Viewing Mode.
SPD Auto Game Mode for lightning response
With SPD Auto Game Mode, the LZ1500 automatically detects HDMI2.1 4K HFR/VRR-supporting NVIDIA GPUs and optimises the input lag and VRR to the best settings. This gives you a lightning response, without having to trawl through multiple settings.
Dolby Atmos and Cinema Surround Pro for enveloping sound
Compatible with Dolby Atmos sound, this Panasonic TV creates a more immersive, enveloping sound. For even more immersion, select the Cinema Surround Pro setting, or use the HDMI eARC or optical digital output to add a soundbar or base.
HDR10+ Adaptive and Dolby Vision IQ – ultimate detail in all lighting conditions
HDR10+ Adaptive and Dolby Vision IQ take HDR10 and Dolby Vision to the next level, making them the ultimate HDR-type picture processors. HDR10+ Adaptive and Dolby Vision IQ use light sensors inside the TV to adjust the picture quality for the best contrast. This improves the picture's brightness, without 'washing out' the depth. You get a consistent picture quality, however light or dark your room is.
Multi-format HDR support for a stunning picture from all sources
As well as HDR10+ Adaptive and Dolby Vision IQ, this Panasonic 48-inch OLED TV also offers multi-format HDR, including HDR10+, HDR10, HLG and HLG Photo. With so much HDR processing ability on board, you're guaranteed the most detailed and brightest picture, whatever the HDR format.
See the picture exactly as originally intended, with Filmmaker Mode
Featuring exclusive technology from Panasonic, Filmmaker Mode makes the best of any movie. Designed in collaboration with filmmakers and Hollywood studios, Filmmaker Mode lets you experience the cinematic vision, exactly as the director intended. Overriding the TV's own motion and picture processing, it presents the correct aspect ratio, colour and frame rate – just as the filmmakers intended. Panasonic adds Intelligent Sensing to Filmmaker mode, so that the picture reacts intelligently to changes in light, automatically giving you the most cinematic picture possible.
HomeScreen 7.0 for smart TV
The latest version of Panasonic's HomeScreen improves accessibility and the myScenery function. The new accessibility menu automatically triggers voice guidance and lets you easily configure settings such as audio description and audio dialogue enhancement. HomeScreen 7.0 supports all major streaming services and uses thumbnail images, making it easier to find your favourite programme. Support for Google Assistant and Alexa means you can also find content via voice command. The improved myScenery feature offers a wider selection of still imagery, as well as nature sounds from the Joy Foundation Inc.
More smart features
As well as all the popular streaming apps, the HomeScreen 7.0 also gives you access to a full web browser. DLNA-certified streaming makes it easy to transfer music and video files from your home computer, laptop or NAS drive to the TV. Also standard is Swipe and Share functionality. Swipe and share lets you use the Panasonic Remote TV app for smartphone media sharing. By using the app on your smartphone or tablet, you can easily stream pictures, 4K videos and music straight to the TV – no cables required.
Don't compromise on picture quality from your smaller TV – let the Panasonic TX-48LZ1500B show you just what's possible.
Please note, that this Smart TV features third-party Apps. These Apps may be modified or withdrawn at any time. There may also be a delay in launching some of the featured Apps. Catch-up TV Apps may vary by region.
Picture Quality
Local Dimming Yes - OLED Pixel
Motion Processing Smooth Motion Drive Pro
Pixel Resolution 3840 x 2160
HDR Formats Dolby Vision IQ, HDR10, HDR10+, HLG
Display
Screen Resolution 4K Ultra HD
Smart Features
Processor Quad Core Processor
Works with Amazon Alexa, Google
TV Catch Up Freeview Play
Connectivity
ARC - Audio Return Channel Yes - eARC
Digital Audio Output Yes - Optical
HDMI 2.0 Yes (HDMI 2.1 x 2)
Energy Consumption
Energy Efficiency Rating G
Power Consumption - Standby 0.5
Energy - HDR kWh/1000h 79
Dimensions
Dimensions excluding stand WxHxD 1069 x 622 x 67
Dimensions including stand WxHxD 1069 x 682 x 300
Outer Box Dimensions WxHxD 1413 x 760 x 225
Wall Mount Required VESA - 300 x 300
Weight 
Weight (KG) 16/21.5 (Without/With Stand)
We offer FREE delivery on orders over £100. Deliveries of small items are made by courier and are the next working day after dispatch.
Large appliances are delivered by our own delivery teams, installation services can also be selected during the checkout process. Unfortunately, we are not able to deliver some large appliances outside of Norfolk and North Suffolk at the moment; you will be informed of this during the order process if you enter a postcode outside of our delivery zone.
Some manufacturers offer direct delivery of large appliances; you will be informed if this is available during the order process.
We aim to dispatch within 2 workings days of the order being placed. You will receive an email confirming your delivery date.
Delivery Information ›
We offer installation services on large home appliances, you can select additional services at checkout.
We offer the following installation services:
Televisions & Associated Devices - from £45.00
Washing Machines - from £25.00
Washer Dryers - from £25.00
Tumble Dryers - from £15.00
Dishwashers - from £25.00
Refrigeration - from £10.00
Ovens & Cookers - from £75.00
All installations are carried out by our own experienced engineers. Our installation services are only available in Norfolk and North Suffolk, you will be asked for your postcode during the checkout process to see if these services are available to you.
Upon receipt of your order, we will call you to arrange a convenient time for your delivery and installation to take place.
For full details follow the link below.
Home Appliance Installation ›