Upgrade your culinary skills with the brilliant KitchenAid 5KSB1585BER. Unleash your creativity with this versatile, robust blender.
This model is featured in a striking, baked on enamel Empire Red, but it is also available in two other colours:
5KSB1585BOB – Onyx Black
5KSB1585BAC – Almond Cream
It's so stylish you won't want to hide the 5KSB1585BER Kitchen Aid Diamond Blender in the cupboard. The beautiful Empire Red gives it a stylish look so often deficient in kitchen equipment. But it's not just about its looks – it also has the ability to make light work of blending and mixing.
Exceptional versatility
If you start your day with a smoothie, this Kitchen Aid blender will make light work of any ingredients you throw at it. The same is true for blending soups and sauces. You can safely add ingredients during operation through the ingredient cup on the tight-fitting lid.
When it comes to blending ingredients, speed is important, and this is something that the Diamond blender brings to the busy cook's fingertips. With five speed settings, you have control of your final dish. For hot food, use the special 'hot food' button with a soft start, preventing hot liquid from rising up too fast.
The diamond shaped jug also adds to the speed as it creates a powerful vortex which quickly and easily blends ingredients.
A stylish, classic design
The Kitchen Aid blender delivers all the features you would expect it to and with a stylish finish that makes it a must have for any kitchen and busy cook. Complete with non-slip feet, it also has a handy cord-wrap in its underside should you want to store it in a cupboard. As well as a BPA-free plastic jug, this appliance and attachments are also dishwasher safe, making cleaning it a breeze.
Whether it's blending or mixing, the Kitchen Aid Diamond blender makes light work of it.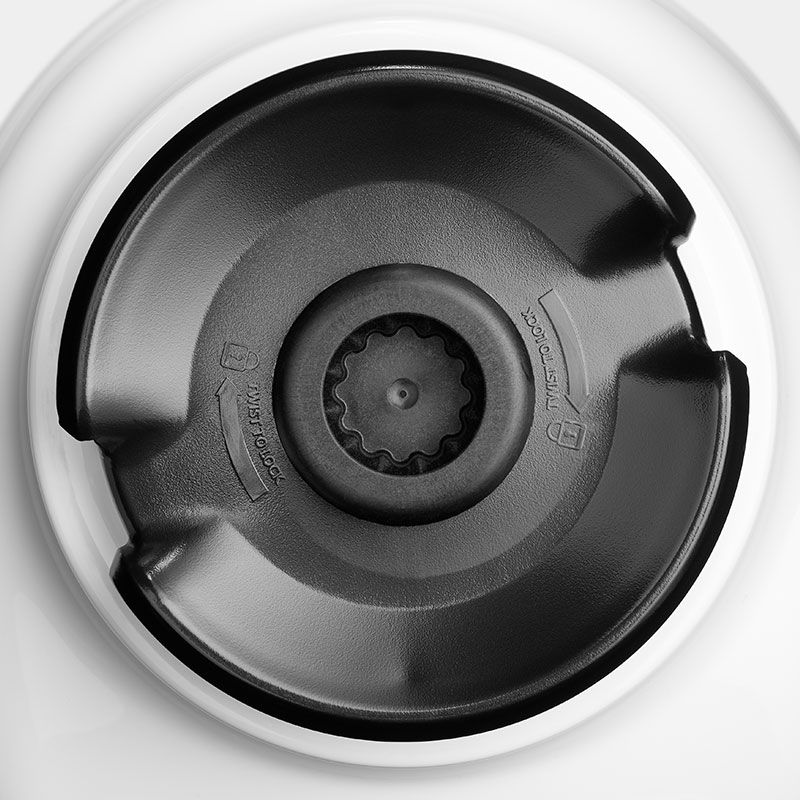 Diamond Blending System
The unique combination of a patented stainless steel blade and diamond–shaped pitcher creates a powerful vortex that blends your ingredients quickly and thoroughly.
Special Hot Foods button
Special Hot Foods button with "Soft Start" feature starts very slowly, then quickly increases speed for safe blending without splashing and a smooth velvety finish.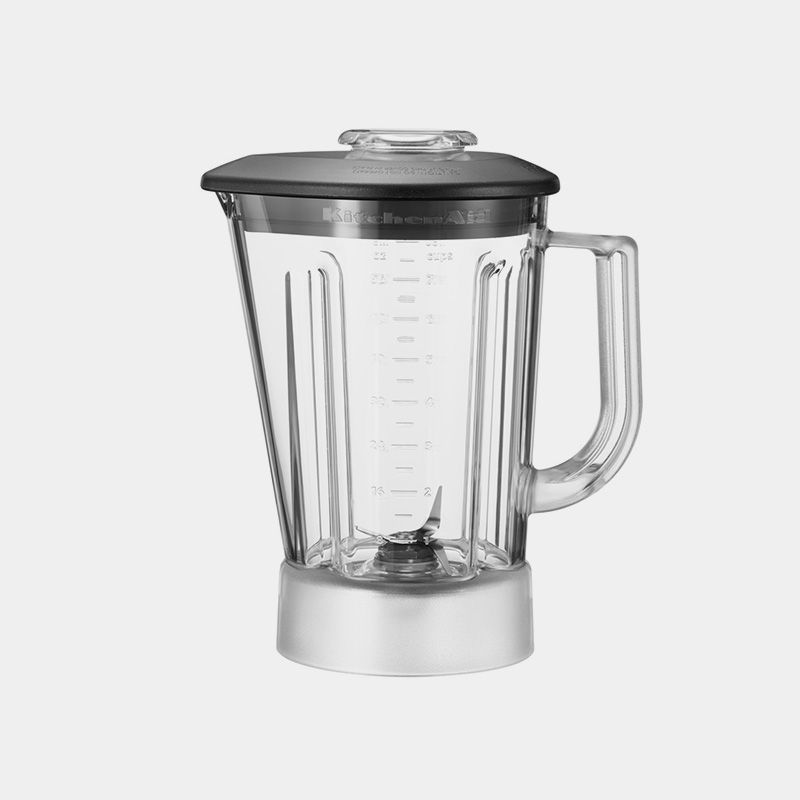 Large 1.75 L one-piece BPA-free pitcher
Pitcher with diamond shape design, no-slip grip comfortable handle and stainless steel blades. Creates a powerful vortex for fast, thorough blending.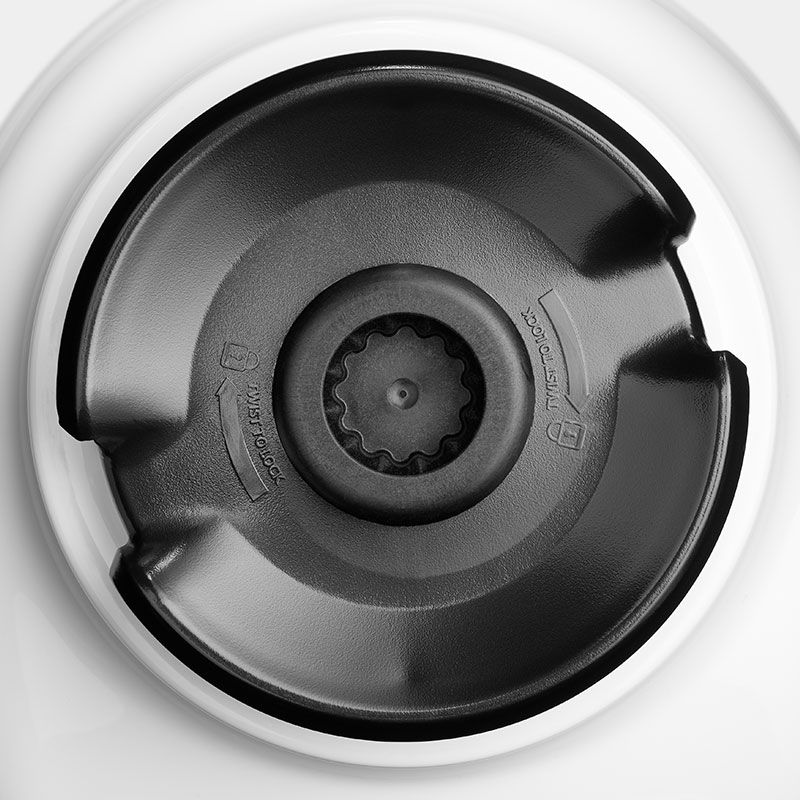 Powerful motor with Intelli-Speed control
The Intelli–Speed Motor Control senses contents in the blender and maintains optimal speed at all times to power through ingredients.