How to choose the right coffee machine
19/5/2022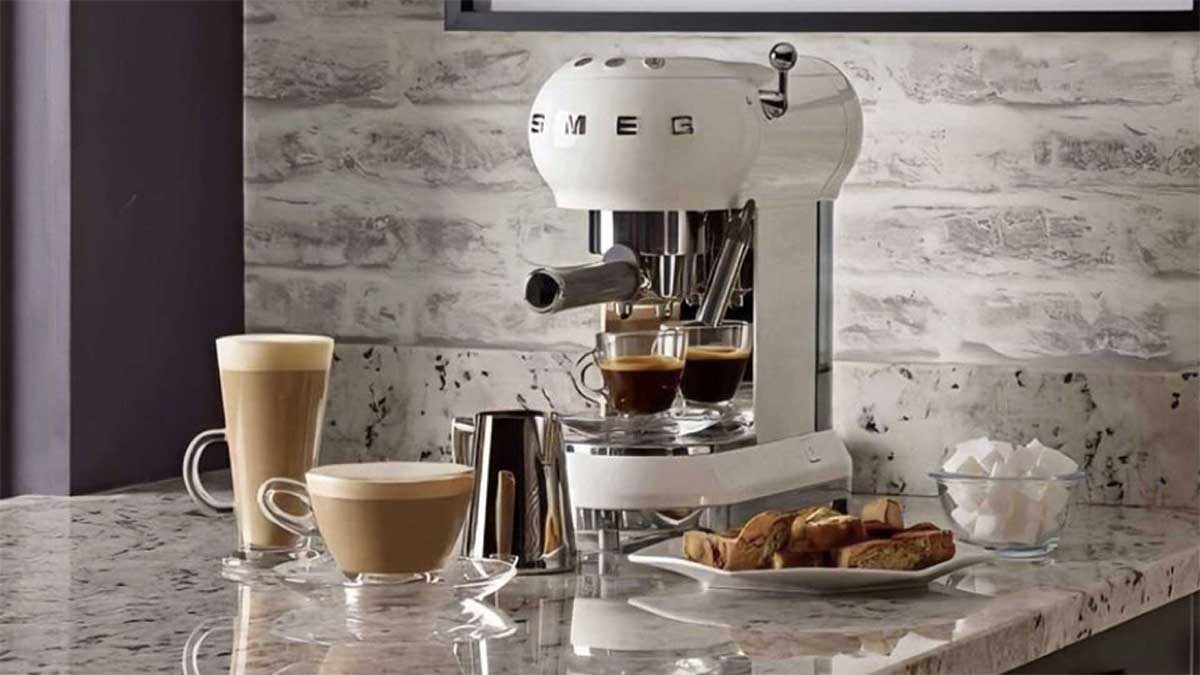 For many of us, a steaming cup of coffee is the best way to start the day. From cortado to macchiato, it's never been easier to recreate barista-style coffee straight from your kitchen counter. With hundreds of new coffee machines hitting the market over the last few years, what better way is there to practise your latte art than from the comfort of your own home?
However, choosing the right machine can be a difficult decision. Coffee machines are an investment that requires you to know exactly what you want. Are you looking for a machine that grinds your beans for you? Or would you prefer one that froths large quantities of milk? Perhaps you don't need one with all the bells and whistles and simply want a filter device that brews coffee all morning?
Whatever you need, we've got it here. We like to think we're a team of coffee aficionados and are here to help you find the right machine for your kitchen. With a range of appliances from brands such as Smeg, Cuisinart, and Miele you're sure to find exactly what you need.
Below, we discuss in further detail the different makes and models available right now and how they can help you achieve the best finish and flavour every time.
---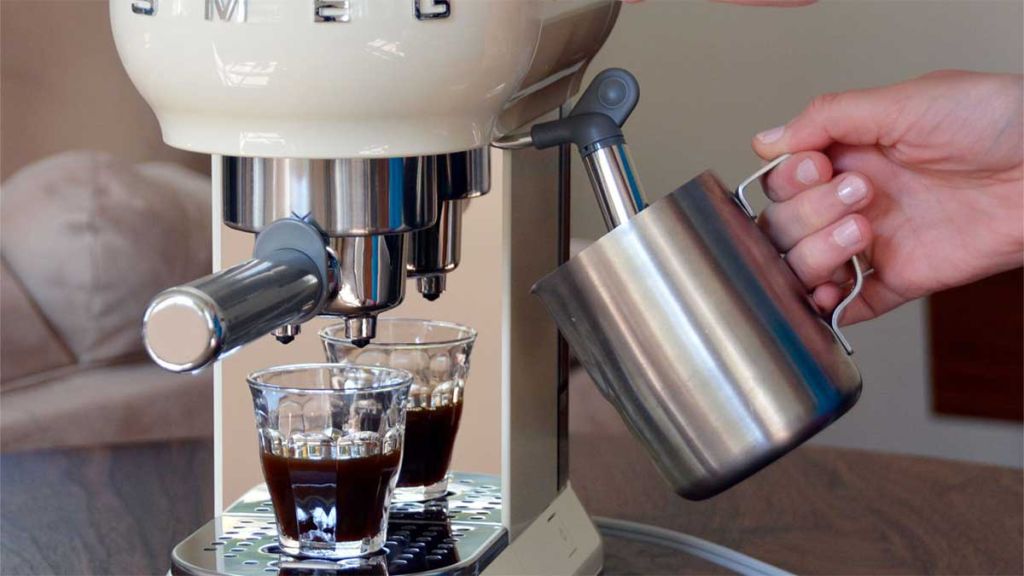 Starting strong is the Smeg ECF01BLUK Espresso Coffee Machine 50's Retro Style. This magnificent machine comes in a variety of different colours including Black, Pastel Green, Cream, Pink, Red, and Pastel Blue. Producing perfect espresso each time the Smeg ECF01 also comes complete with a milk frothing wand helping you to achieve the smoothest finish on your milk.
If you're someone that loves matching kitchenware then you'll be thrilled to discover the Smeg ECF01 boasts the same iconic, vintage style and colour as the rest of the Smeg kitchenware range from kettles to toasters. Is there anything more pleasing than a matching kitchen set?
By using a bar pressure of 15mm, this little machine is compatible with ground coffee beans and paper pods. Inclusive of a clever Thermoblock system, the Smeg ECF01 starts up very quickly and has fast heating features meaning you can make your coffee faster than it would take you to order at your local coffee shop.
The Smeg ECF01 couldn't be easier to use. If you're looking for a simple yet efficient device, then this coffee machine is for you. With 3 buttons to adjust settings, select single or double espresso, and activate steam, the Smeg ECF01 is one of the most user-friendly machines out there.
In addition to this, the machine also includes a stainless-steel filter holder and cup storage to keep your cups lovely and warm whilst your coffee is brewing. If you would prefer to use larger cups with your machine, just simply remove the cup tray and voila!
---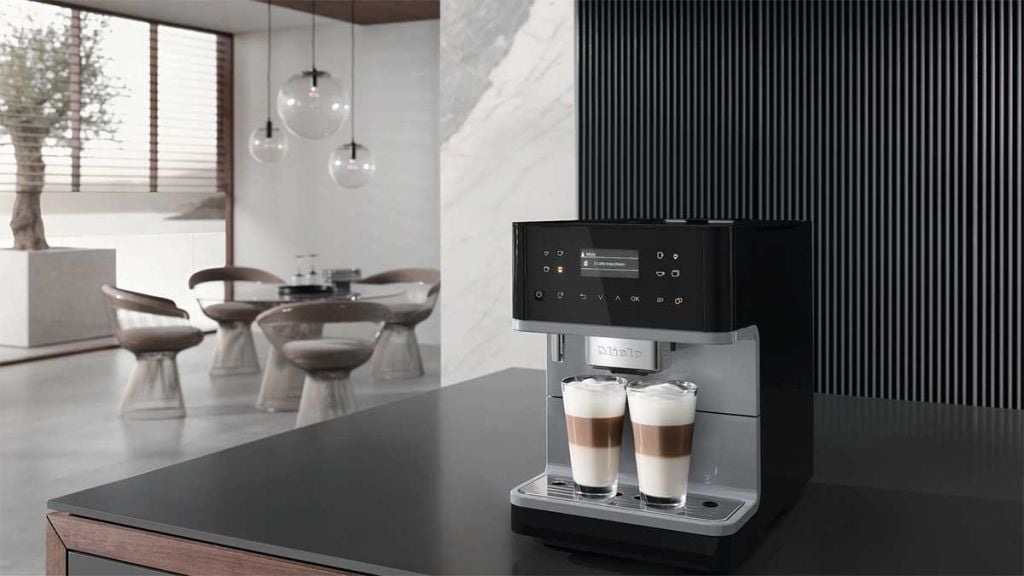 At the height of coffee luxury is the Miele CM6160 Countertop Coffee Machine with WiFi in Obsidian Black. Giving any top coffee shop a run for their money, this small yet versatile machine boasts an AromaticSystem perfecting the intensity of espresso with the touch of a button. It can also produce not one coffee but two, at the same time.
With the addition of WiFi Conn@ct, all you have to do is download the Miele app to your smartphone to gain instant access and easy communication with your device. Here you can gain complete control and monitor your machine.
Let the Miele CM6160 do the hard work for you with maintenance programmes, convenient cleaning parts, and grinding abilities suitable for coffee beans from Costa Rica to Brazil and Vietnam.
This compact countertop machine makes creating speciality coffees an absolute breeze. Designed with the customer at heart, the Miele CM6160 was produced to allow you to enjoy coffee like a professional, smelling, feeling, hearing, and tasting the perfect espresso.
---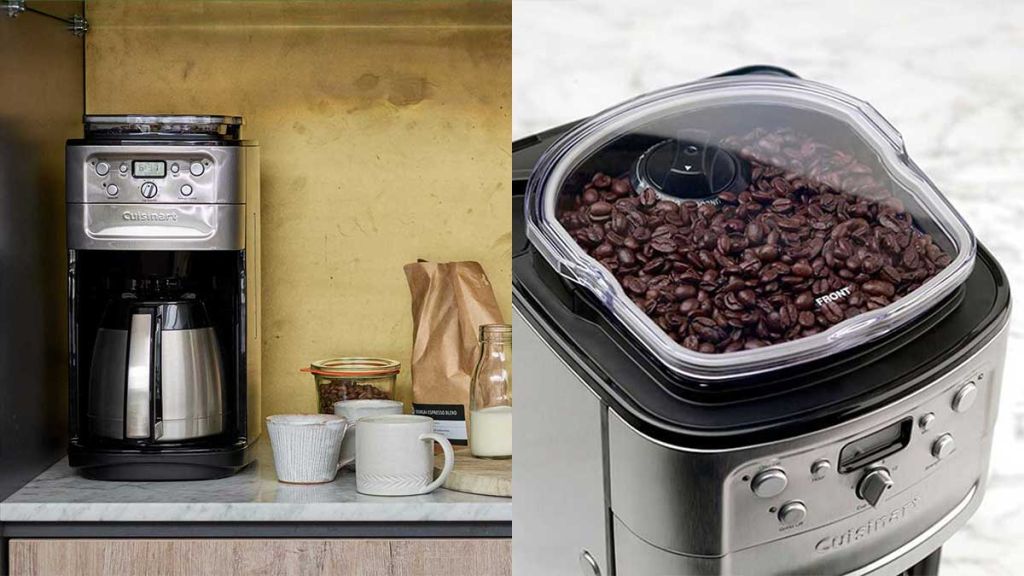 For a helping hand in the kitchen, why not consider the Cuisinart DGB900BCU Grind and Brew Plus Coffee Maker. Producing up to 12 cups of filter coffee, this device automatically grinds your beans before brewing, allowing you to sit back and enjoy your morning without having to grind in a separate machine.
All you have to do is add your beans and select one of three settings, strong, medium or mild. The machine also works fabulously with pre-ground coffee. The Cuisinart DGB900BCU is fully programmable meaning you can have your coffee ready and waiting for you in the morning or for guests after a meal.
The machine also keeps your coffee at the perfect temperature due to its double-walled carafe. Gone are the days of replacing soggy, used filters from your coffee machine. With the Cuisinart DGB900BCU, there are no paper filters. A professional gold-tone filter is included, making the machine as sustainable as possible. Also included are the bean hopper and carafe which are, of course, dishwasher safe.
To make the smoothest brew possible, this coffee machine uses charcoal water filters. Taking any impurities from the water, the filter also helps to avoid limescale build-up. Two additional charcoal water filters are included with your Cuisinart DGB900BCU to help you make the most of your new appliance.
Before committing to a coffee machine, it is important to ask yourself what you want from it. Do you need a large water tank so that you can make more espresso? Would you prefer a more sustainable machine? Whatever your requirements for the perfect coffee machine, we can meet them.
Coffee machines have rapidly developed since the 20th century and now include a whole host of added perks to make your life easier and your coffee more enjoyable.
We stock a wide range of coffee machines to suit any budget. If you would like to view them and chat to a member of our team, come visit us in-store at 16-20 Ber Street, Norwich.
Alternatively, call us on 01603 621772 or email us at sales@geraldgiles.co.uk. We're also active on social media so feel free to talk to us there too – Facebook, Twitter or Instagram.
---