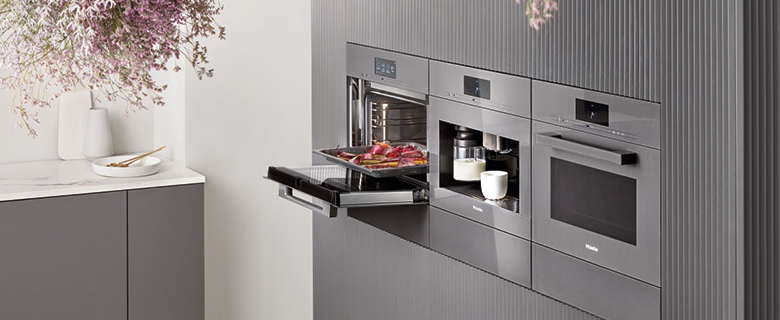 German manufacturer Miele has long been at the cutting edge of technology and design. Over the years, the company has produced some of the most innovative and exciting appliances on the market, with each new range designed to meet the changing needs of consumers.
Miele's latest range is no different, designed with users in mind, it combines modern, clean lines with the latest technology and materials. Christened Generation 7000, the range contains over 350 new products, including ovens, hobs, dishwashers and coffee machines. This allows you to completely transform the functionality of your kitchen and ensure your home is as future-proof as possible.
To help you decide if the Miele Gen 7000 range is right for you, we're taking a closer look at the innovative appliances and everything they have to offer.
Gen 7000 Collections
The new Miele Generation 7000 cooking range is made up of four collections: Contourline, Pureline, Vitroline and Artline. Each collection features its own unique aesthetic and each has been designed with the user experience in mind.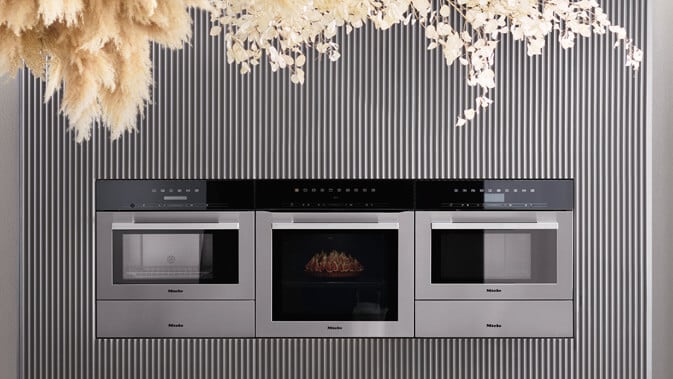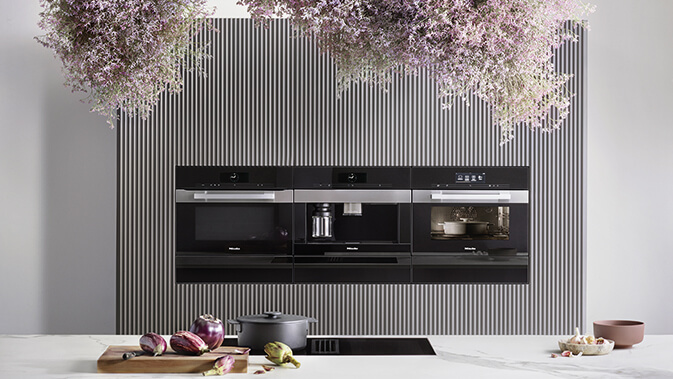 The Contourline collection could be considered the most classic among the new range. Featuring stainless steel facades, clean lines and functional controls, these eye-catching appliances have a timeless feel and are suitable for kitchens of all types.
The Pureline collection is dominated by glass facades and horizontal lines. Ideal for contemporary kitchens and modern interiors, it combines a distinctive aesthetic with excellent functionality and usability.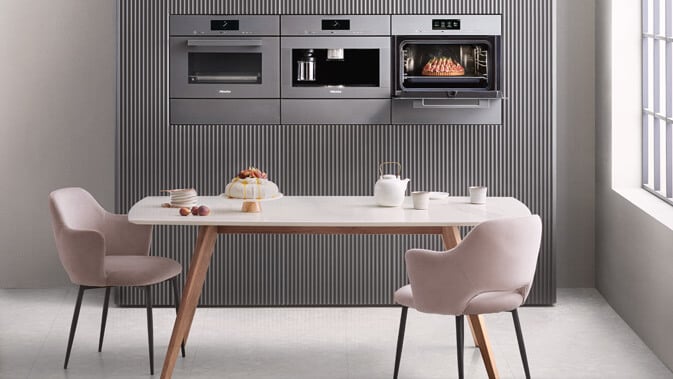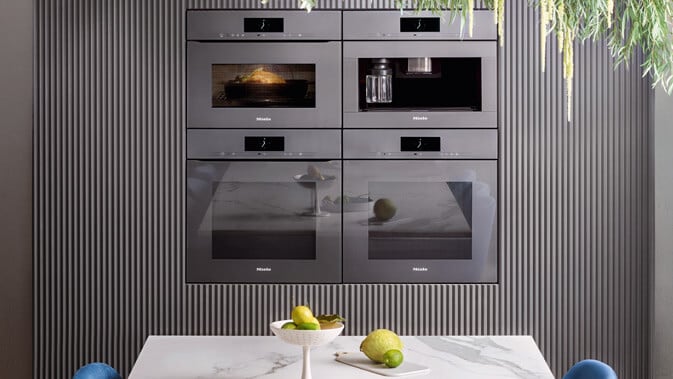 If you're looking for an even more modern look for your kitchen, the Vitroline collection could be the perfect choice. Like the Pureline range, it features clean glass facades and a modern aesthetic. Ideal for contemporary kitchens, products from the Vitroline range will add a light, stylish touch to your interior. 
Artline is one of the most distinctive ranges in the Gen 7000 collection. Designed with seamless integration in mind, the range has a minimalist aesthetic, clean contours and a contemporary finish. As the appliances in the Artline range don't have handles, they offer you the chance to create a smooth finish and integrate your appliances perfectly into your new kitchen. 

The Vitroline range and the Artline collection is only available from approved Miele Centres and some kitchen studios. We would welcome you in store to take you through these exclusive ranges from Miele.
Colour
Appliances in the Generation 7000 range are available in three main colour groups: Brilliant White, Graphite Grey and Obsidian Black. These classic colours will help you to create a timeless look in your kitchen and make it easy to match your new appliances with your existing installations.
Innovation
Innovation is an important part of the Miele philosophy. With the Gen 7000 range, the company has worked hard to improve the user experience by using innovations in design and technology. This has helped to create products that are perfect for modern life and that help homeowners to make the most of their kitchens and their interiors.
The Miele Generation 7000 range features a number of innovations unique to the collection. Helping these stylish appliances to stand out even further from the crowd, these exciting advances will ensure you get even more from your Gen 7000 appliances.
FoodView
Many of the products in the Miele Gen 7000 range come with smart capabilities. One of the most exciting of these is the FoodView function, which allows you to view the contents of your oven remotely. Accessed via the Miele app, FoodView allows you to watch your food cooking, adjust the cooking time and change the temperature from your smartphone or tablet computer. If you have a hectic household, or if you need to maximise your time and productivity when you're at home, this feature will help to make your life that little bit more streamlined.
TasteControl
If you regularly overcook or undercook your food, you'll know just how much cooking time can impact on the taste, texture and appearance of your culinary creations. The TasteControl feature has been designed to ensure you get your dishes spot on every time.
At the end of the cooking cycle, the oven door will open automatically, rapidly cooling the interior and preventing your bakes and roasts from burning or drying out. Once the door has opened, a maintenance temperature can be set to ensure the food stays warm and ready for the table.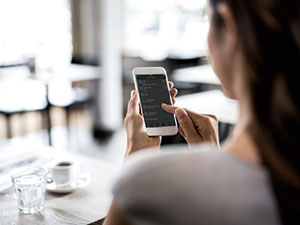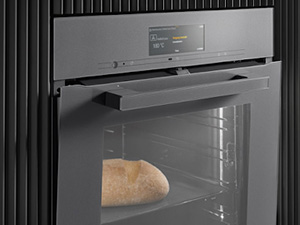 MotionReact
Miele has placed an emphasis on energy efficiency in the Gen 7000 range. The MotionReact feature has been created to ensure your appliance uses only the energy it needs. Appliances fitted with this technology use motion detectors to sense when you're approaching. Oven lights and displays will then automatically be switched on when someone is nearby and turned off when no one is close to the appliance.
Full surface induction
Induction hobs help to improve the usability and energy efficiency of contemporary homes. Miele has made this innovative technology even more useful by introducing full surface induction in the Gen 7000 range. Unlike other induction hobs, heat settings are retained when a pot or pan is moved on the surface of these full surface induction cookers. This gives chefs more freedom and flexibility when it comes to creating outstanding dishes and helps to maximise the usability of the kitchen.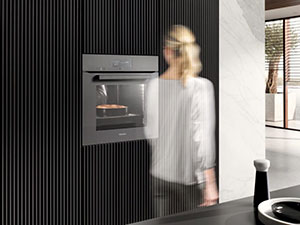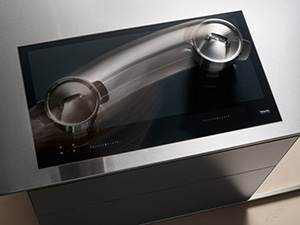 DualSteam
Over the past few years, the popularity of steam ovens has increased dramatically. Practical and efficient, steam ovens can help to make your dishes healthier and even more delicious. The DualSteam function in the Miele range has been designed to seal in flavour and nutrients as quickly as possible. Able to maintain uniform temperatures and humidity throughout your oven, its precise cooking temperatures allow you to steam your meals to perfection.
Exclusive to Miele Centres
To access the entire Miele Gen 7000 range, you need to visit an approved Miele centre. Both the Vitroline and Artline ranges are exclusively available to Miele and Miele Studios and there are also a number of premium products within the Pureline and Contourline ranges only available from approved suppliers.
Offering the latest in technological innovation and cutting-edge design, Miele's Generation 7000 range is guaranteed to improve the style and usability of your kitchen. If you want to find out more about the products in the range or start shopping for appliances of your own, we can help. As a Miele authorised centre, we have all the latest information on the Gen 7000 range as well as the manufacturer's other high-quality products. Get in touch today to find out more.