---
---
WHICH SHARK CORDLESS IS RIGHT FOR ME?
---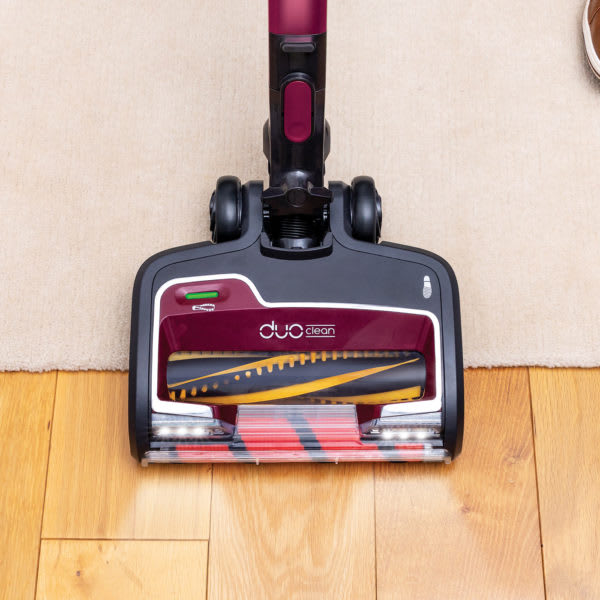 DuoClean Technology
Carpets and hard floors? Two brush-rolls work together in Shark's DuoClean floorhead, gliding seamlessly across all floor types with no need to stop or change floorhead. A bristle brush-roll cleans deep into carpet fibres, removing embedded dirt and hair, while a second, soft brush-roll draws in large debris, small particles and lifts stuck-on dust from hard floors. Selected models only.
Perfect for… homes with carpets and hard floors.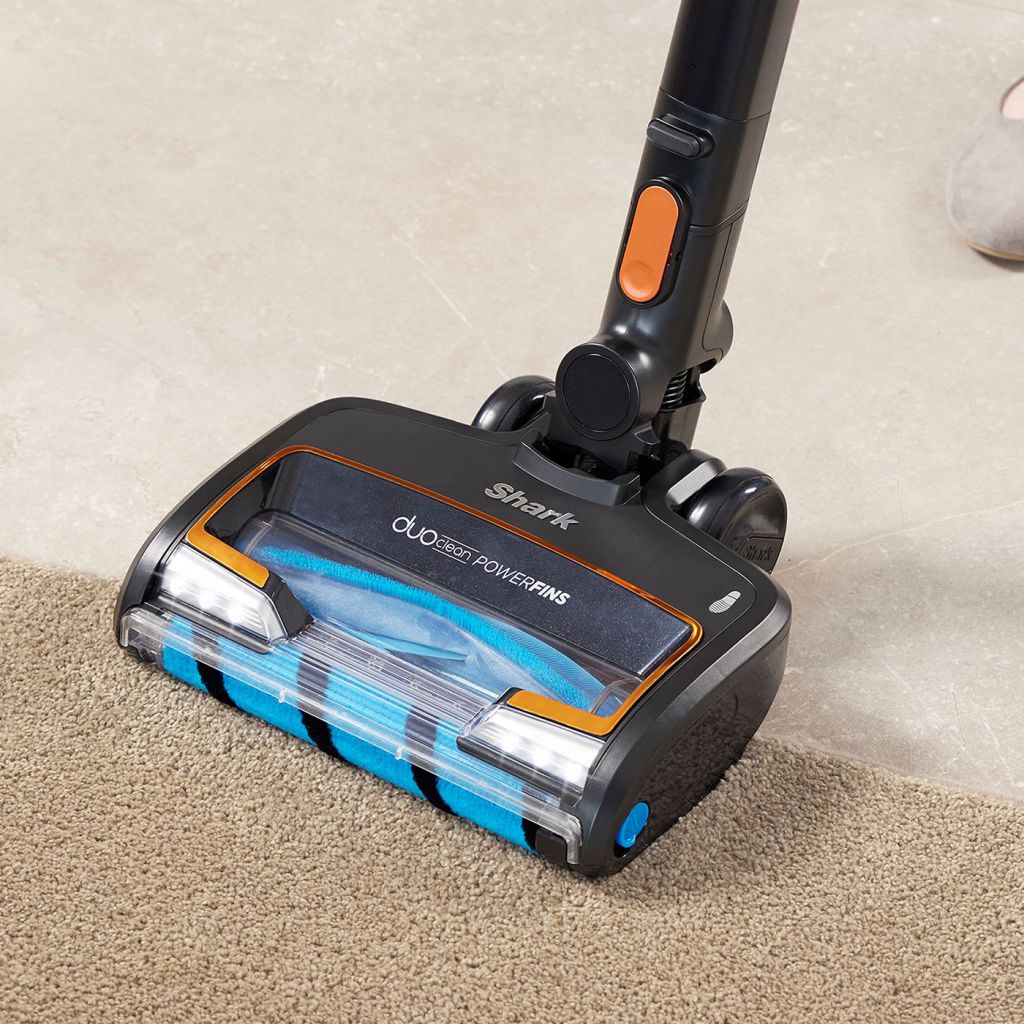 PowerFins
Pick up more dirt in one pass**. Our signature DuoClean floorhead is now available with PowerFins – this innovative brush-roll design digs deep into carpets to agitate dirt and directly engages hard floors for a deep clean. Selected models only.
Perfect for… deep cleaning on all floors.
---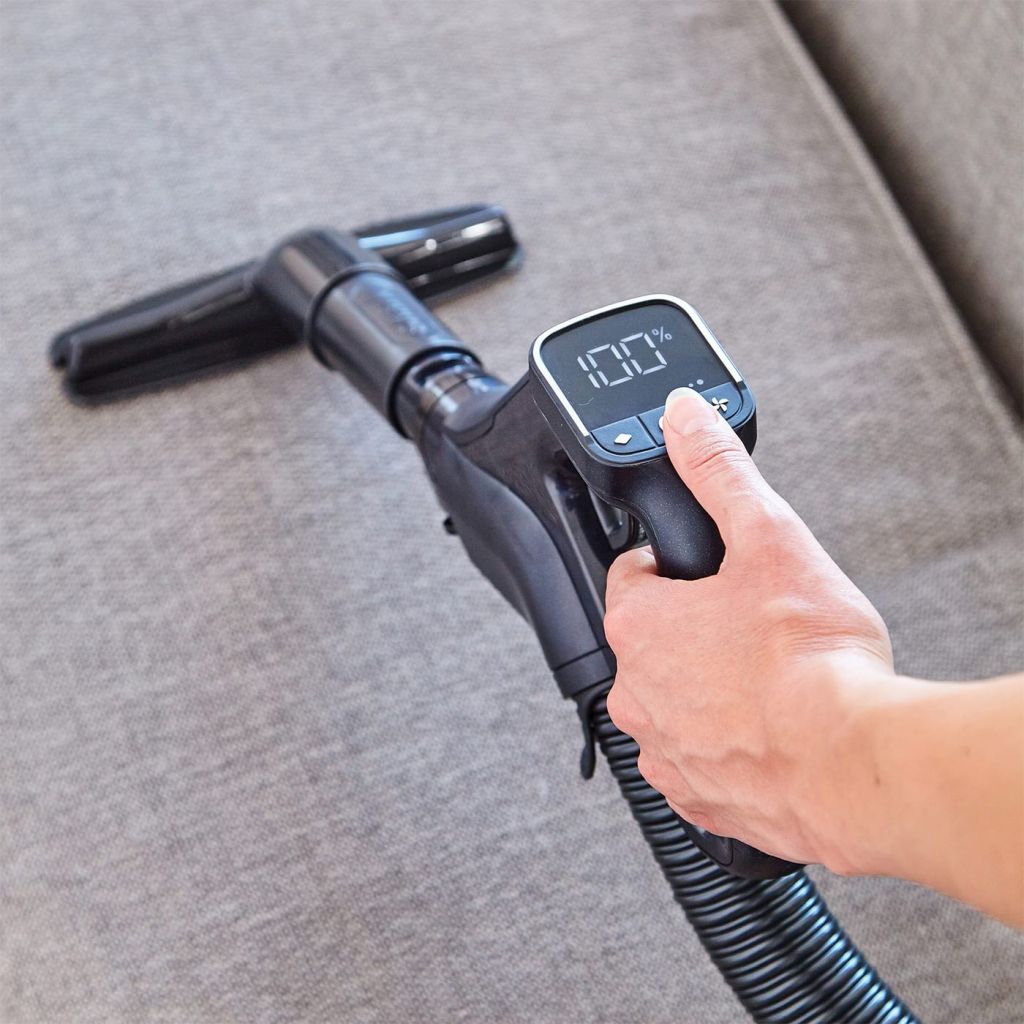 LED Smart Display
Easily see how much battery life you have remaining with an easy-to-read LED display screen, easily switch between floor type settings and choose a suction level to suit the task in hand. Selected models only.
Perfect for… incredibly easy cleaning.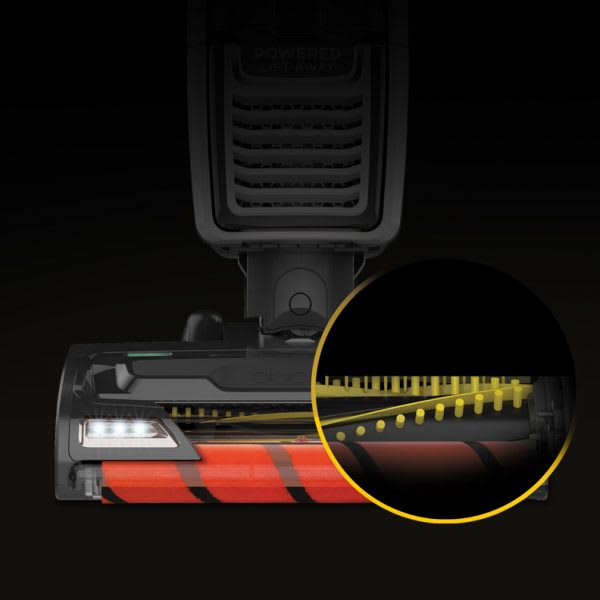 Anti Hair Wrap Technology
Tired of removing tangled hair from your vacuum's brush-roll? Anti Hair Wrap Technology actively removes hair from the bristle brush-roll as you clean, so you don't have to. A unique bristle-guard and comb separates and removes long, short and pet hair from the brush-roll, helping to leave it tangle-free. Selected models only.
Perfect for… long, short and pet hair.
---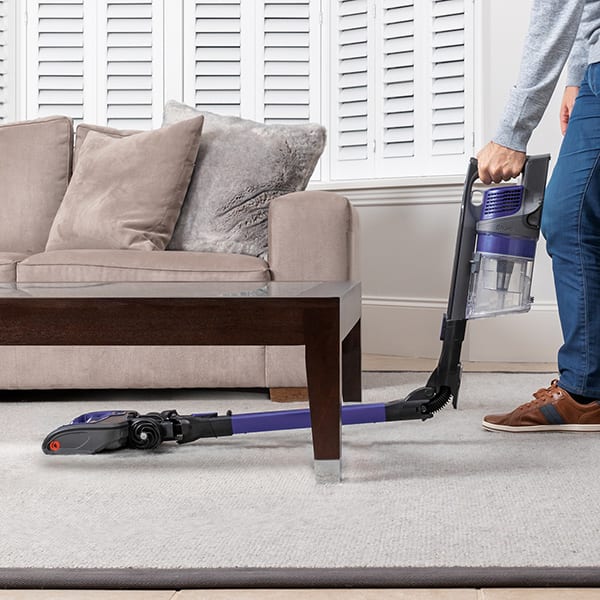 Flexology
Reach, store and charge your cordless stick vacuum cleaner anywhere in your home. With one click, this flexible wand bends so you don't have to. Easily clean underneath furniture without heavy lifting. Fold down for compact, freestanding storage. Charge wherever suits you. Selected models only.
Perfect for… homes large and small.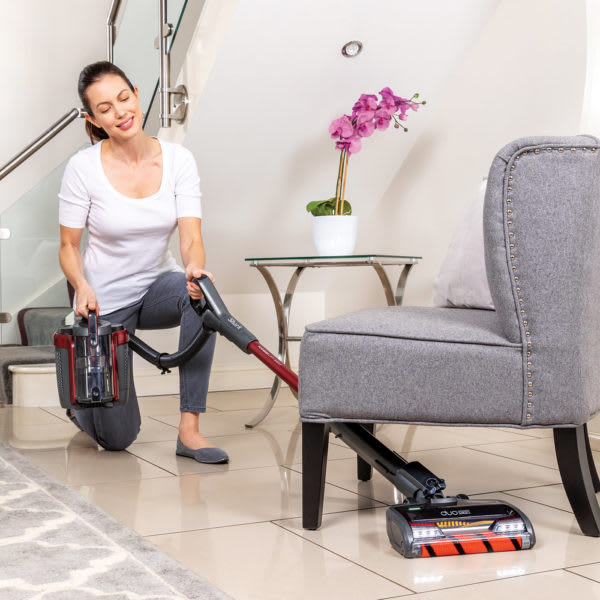 Powered Lift-Away
One of Shark's most popular features is now also available cord-free. Lift the cannister away from the wand to easily clean underneath furniture with continuously powered brush-rolls, and transform into a portable vacuum to clean sofas, stairs and soft furnishings in comfort. Selected models only.
Perfect for… quick clean-ups and deep cleans.
---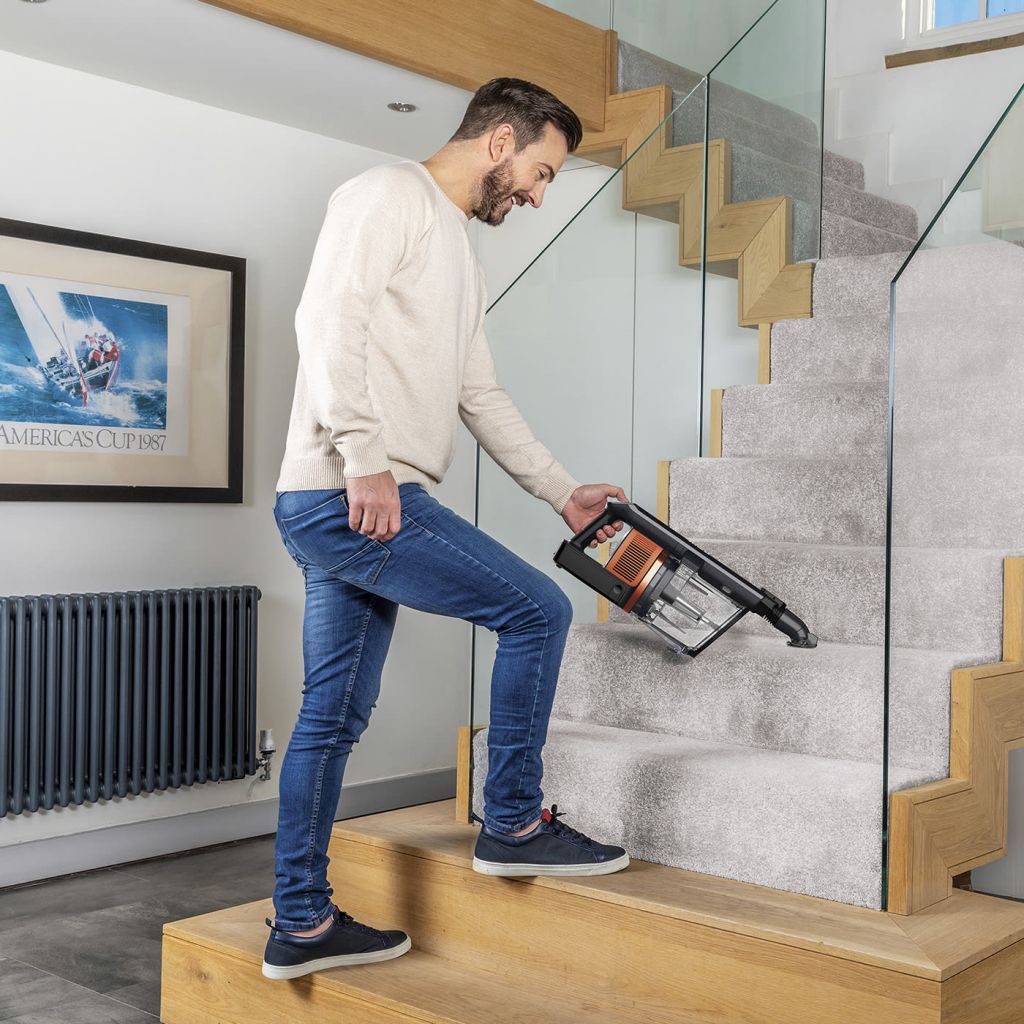 Convert to Handheld
All full-size Shark cordless vacuums can transform into handheld vacuum cleaners – perfect for tackling stairs, furniture and the car. You'll find useful attachments in the box to help clean upholstery and hard-to-reach corners.
Perfect for… effortless whole-home cleaning.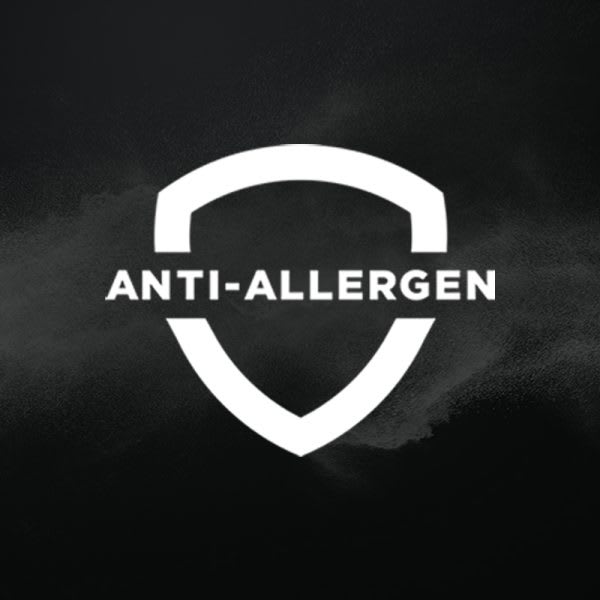 Anti-Allergen Complete Seal
Shark's Anti-Allergen Complete Seal captures and traps 99.9% of dust and allergens inside the vacuum, not releasing them back into the air you breathe.* Selected models only.
Perfect for… allergy sufferers and pet owners.
---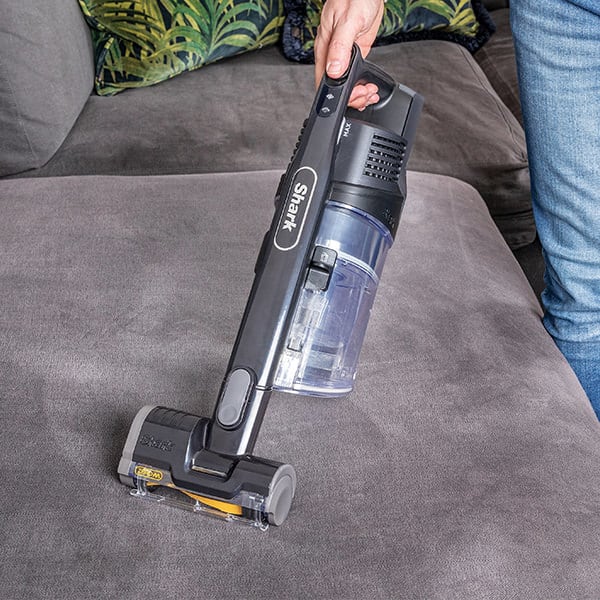 Options for Pet Owners
Share your home with a furry friend? Choose a TruePet model to remove even embedded pet hair from stairs, sofas, curtains, car seats and more with the purposefully-designed Pet Tool.
Perfect for… homes with pets.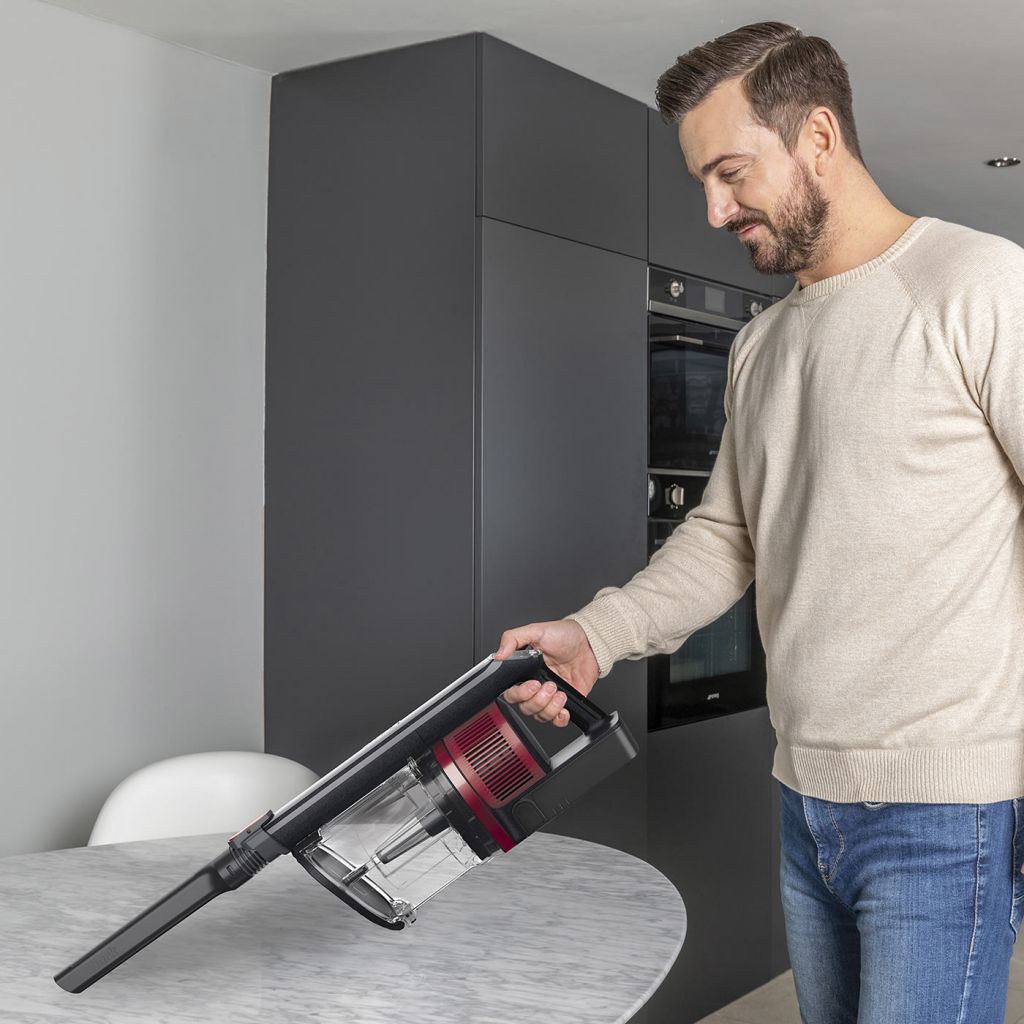 Handheld Clean-Ups
Offering on-the-spot clean-ups from the kitchen table to the car, Shark's cordless handheld vacuums ensure dust, crumbs and pet hair are dealt with instantly.
Perfect for… keeping the kitchen spotless.
---
5-Year Cordless Guarantee
Register your purchase with Shark to enjoy a free 5-year guarantee on Shark cordless vacuum cleaners (2-year guarantee for the batteries and for handheld-only models). The standard warranty is 1 year.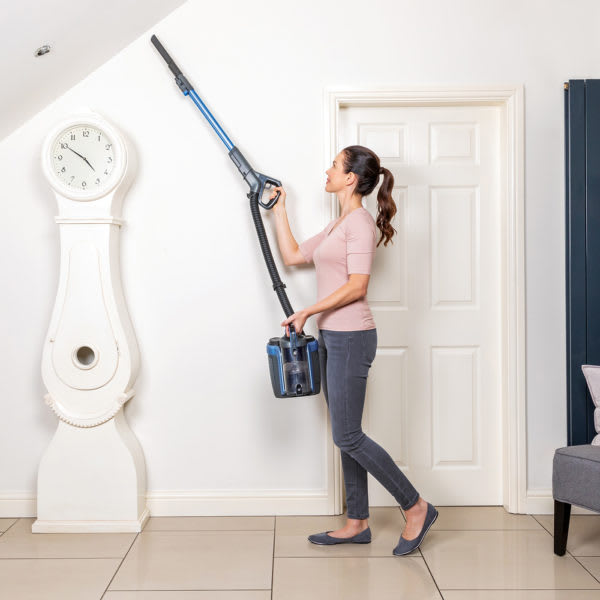 Which is the best cordless vacuum for me?
From deep cleans to quick clean-ups, Shark's cordless vacuum cleaner collection features something to tackle every type of mess – from cordless upright and stick vacuum cleaners to grab-and-go handheld models.
---
Shark Cordless Vacuum Cleaners
---