---
Performance blenders for quick, easy, delicious results.
Enjoy fresh smoothies, crushed-ice cocktails, homemade sauces, dips, desserts and more with Ninja's multi-serve jug blenders. Engineered for powerful blending performance, make enough to share or choose a multifunctional model to also create single-serve drinks and more.
Get more from your appliances with Ninja. Let us help you find the best blender for you.
---
WHICH NINJA PERSONAL BLENDER IS RIGHT FOR ME?
---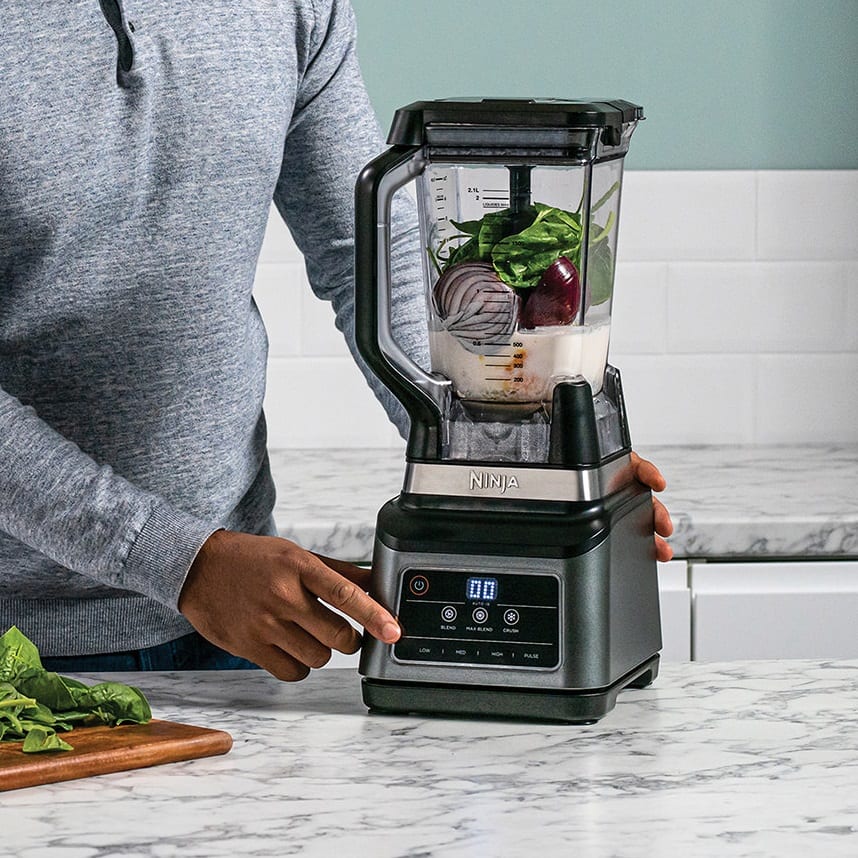 Auto-iQ Technology
Simply press one button and let Auto-iQ's automated programmes do the work for you. Unique pulse, pause and blend patterns are tailored to deliver the exact results you want, without the guesswork – whether you're creating sauces, smoothies, purees or frozen cocktails. Selected models only.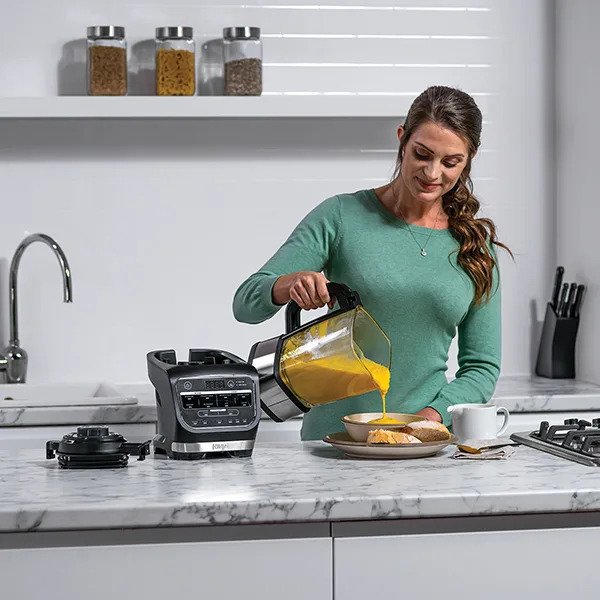 Built-In Heating Element
Blend and cook your way to delicious homemade soups, sauces, jams, hot chocolate and more with the Ninja Blender & Soup Maker, rapidly cooking fresh ingredients with a built-in heating element. Chop, sauté, blend and cook your way to a range of hot and cold creations. Soup Maker only.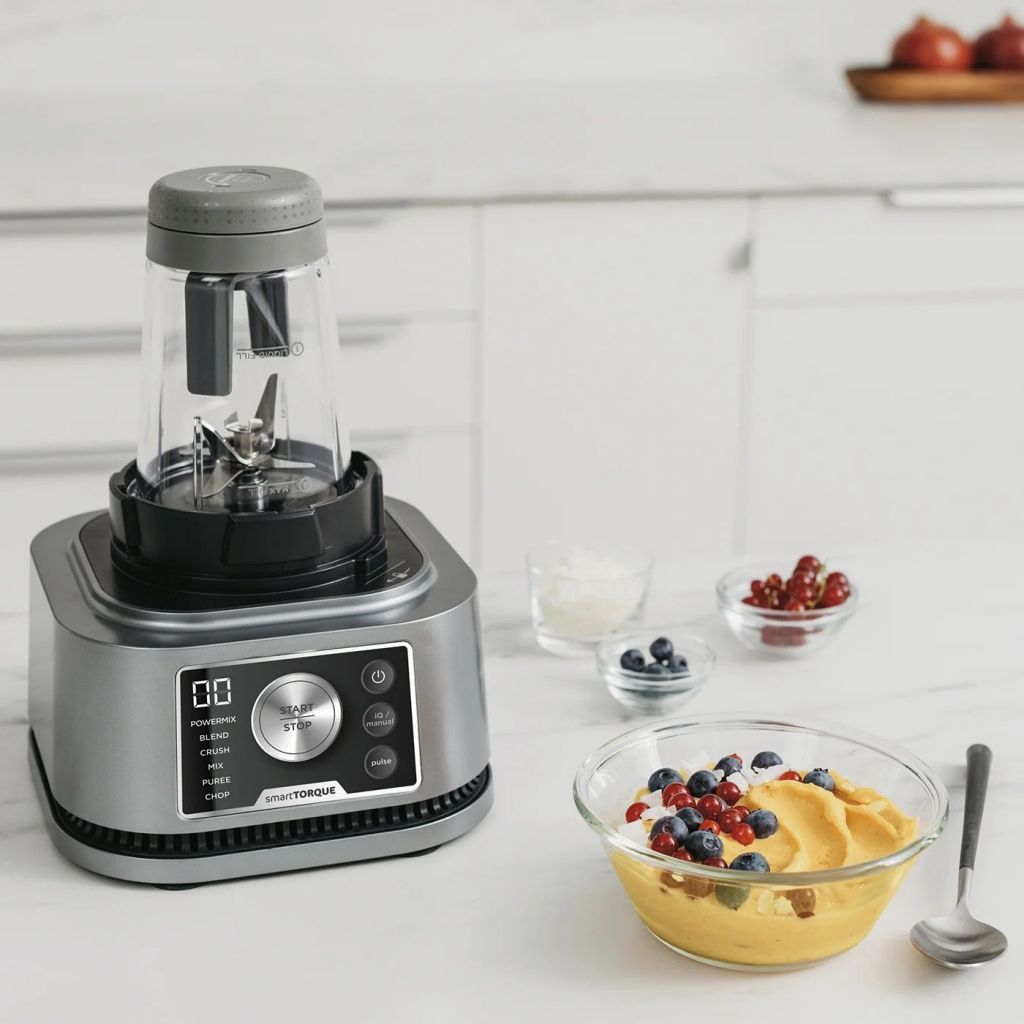 Smart Torque
Easily create luxuriously thick smoothie bowls, nut butters, spreads and more with Smart Torque. Some blenders can struggle with thick mixtures and can stall or even stop mid-blend. Designed for thick mixtures with less liquid, Ninja's Smart Torque motor maintains the high speed to deliver uninterrupted power and performance – no stalling, no stirring, no shaking. Selected models only.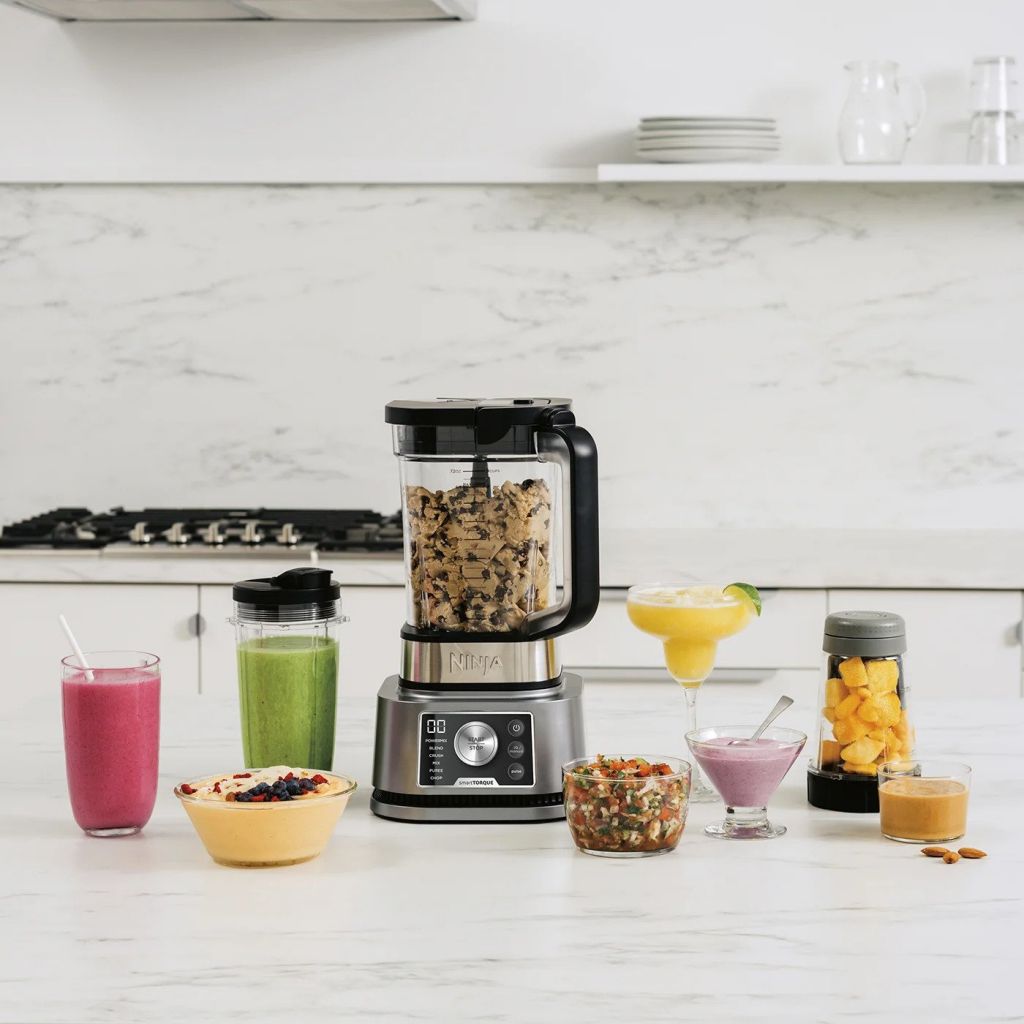 Ninja Gives You More
Choose a 2-in-1 blender to enjoy total flexibility, whether you're starting the day with a pre-gym smoothie for one, or sharing the evening with friends over a pitcher of homemade margarita. Do you also want to create luxuriously thick textures and even doughs? Choose a Ninja Foodi Power Nutri Blender 3-in-1 to create super-thick smoothie bowls, nut butters and spreads, mix pizza doughs, chop vegetables and more…
---