Eight things you need to know about KitchenAid blenders
22/10/2021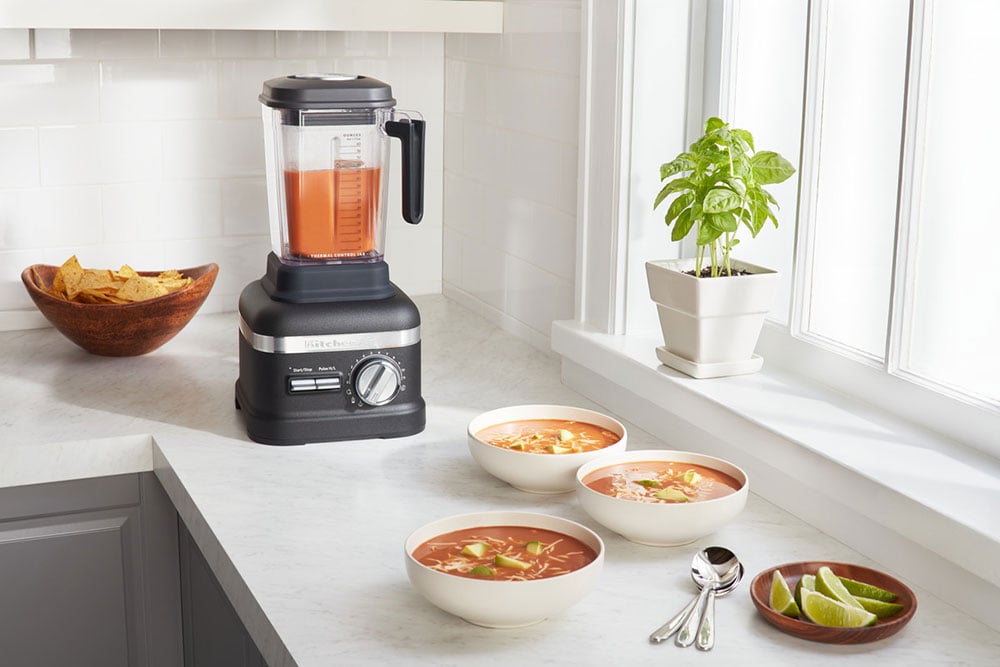 KitchenAid blenders are a must-have addition to stylish kitchens belonging to keen cooks – as well those looking to speed up and simplify food preparation.
Known for their quality and sleek designs, anyone who's ever cooked anything knows that a KitchenAid blender makes things easier, cleaner and far more fuss-free than ever before.
---
Far from being style over substance, the KitchenAid blender can perform a multitude of tasks, taking your culinary creations from 'good cook' to 'top chef'. Here are a few things that you should know about using your KitchenAid blender:
---
1. Your Smoothies Will Be Smooth
Okay, so lots of blenders can handle the simple task of making a smoothie, but not all smoothies are created equal! Many standard kitchen blenders can't handle rough or fibrous materials and your drink ends up being a 'not-so-smoothie', even after minutes of blending. The combination of a powerful motor and ultra-sharp blending blades means that your KitchenAid blender smoothies will be exactly that – as smooth as silk.
2. Your Cocktails Will Be Next Level
Ever tried to make an ice-based cocktail in your standard blender? If you have, then perhaps your ice came out very unevenly blended. If you were really unlucky, your blender may have even started to smell of burning, under the pressure of trying to deal with a solid material such as ice. The KitchenAid blender actually offers a dedicated crushed ice setting which will give you perfectly consistent ice for a marvellous margarita every time!
---
---
3. Soups Are Super Easy with KitchenAid Blenders
If you're a fan of homemade soups and prefer them to be smooth rather than chunky, you're probably aware that this can be a bit of a process. First, you need to cook your vegetables, then you have to wait for them to cool before you can blend everything, so that you don't get a dangerous build-up of steam in your blender. Second, you have to reheat it all again in a saucepan. The KitchenAid ProLine blender does all of that for you. It has a thermal jug and can turn your raw vegetables into hot soup, all in one device.
4. You'll Never Buy Jars of Sauce Again
From a puttanesca to pesto, hollandaise to mayonnaise, the KitchenAid blender will make better sauces than a mass manufacturer ever could. It's even powerful enough to blend nuts into a smooth paste, allowing you to make your own nut butters from peanuts, almonds, walnuts, cashews and whatever other type of nut you'd like to be able to spread on toast. Don't just take our word for it, @taste_cooking spoke to KitchenAid evangelist and Michelin star chef, Missy Robbins. She swears by using KitchenAid, not only for her sauces, but to make pasta for her diners using one of their optional accessories.
5. The Same Goes for Baby Food
Sick of buying overpriced jars and sachets of indeterminable mush for your babies and toddlers? The KitchenAid blender is a great investment if you're weaning your child onto solids as you can make fresh, organic baby food using your own ingredients. You'll be safe in the knowledge that you know exactly what your child is eating and that you're giving them the best possible nutrition. The KitchenAid blender is powerful enough to make food which is completely smooth for those early days when lumps just won't do, but many models can also chop and slice food with more texture for when you're feeding a toddler and trying to introduce new foods.
---
---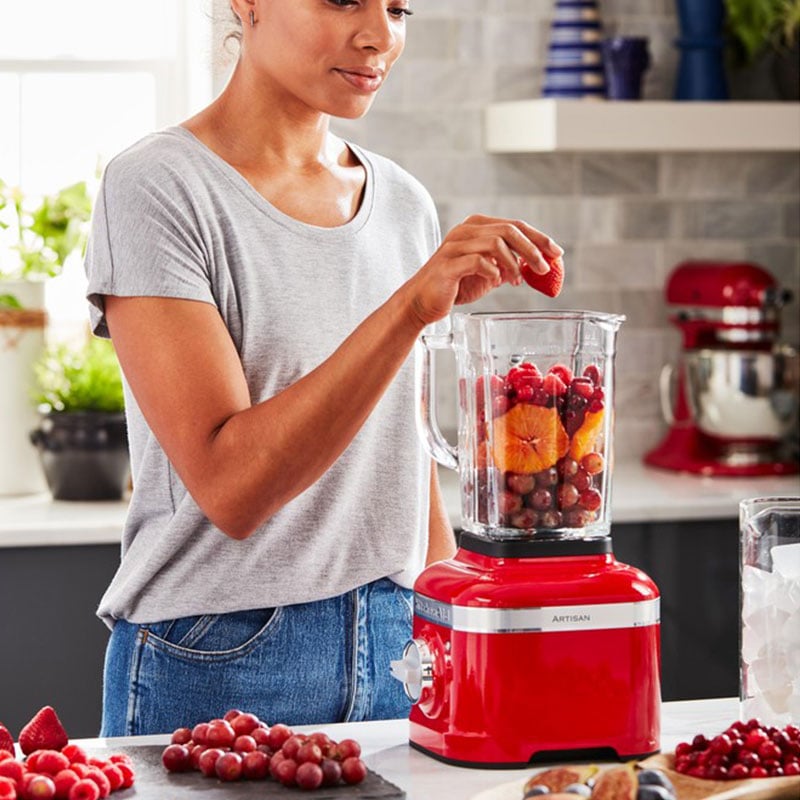 ---
6. KitchenAid Blenders Are Easy to Clean
If you've used a generic blender in the past, you may have had a hard time keeping the individual parts clean and hygienic. If blenders aren't properly sanitised, they can be prone to developing mould and this is really not something you want in your food. With KitchenAid blenders, many models have a self-clean setting and the jugs are also dishwasher proof. This means that you can feel secure about the cleanliness of your appliance and know that with proper maintenance, it will last for years.
7. They're Great for Getting Vegetables into Your Kids
As any seasoned parent knows, the majority of kids take the first bite of a meal with their eyes. This means that many vegetable-averse children will pick out even the tiniest lump of unidentified vegetable before they have a chance to eat it. With a KitchenAid blender, you can add hidden vegetables into a number of sauces for pasta, cottage pies and other dishes. You'll be assured your children are getting their five a day and avoiding the usual added salt and sugar that comes in premade sauce.
8. They Make Any Kitchen Look Great
As we mentioned above, KitchenAid blenders are super stylish. They come in a number of different sizes and colours and can complement any decor. Whether you want a sleek chrome blender to match your professional style or a funky colour for a vibrant look, KitchenAid blenders have a design for you. As well as being aesthetically pleasing, KitchenAid blenders come with a range of functions and fit a number of different budgets.
---
Take a look around our site for the best blender you'll ever own. The accessories make great gifts for family and friends – if we've convinced you that the KichenAid blender will make cooking easier and be a savvy way of getting your five a day, then put it on your list – or better still buy now and make light work of cooking this year!