To froth or not to froth? And other coffee machine capabilities
15/6/2022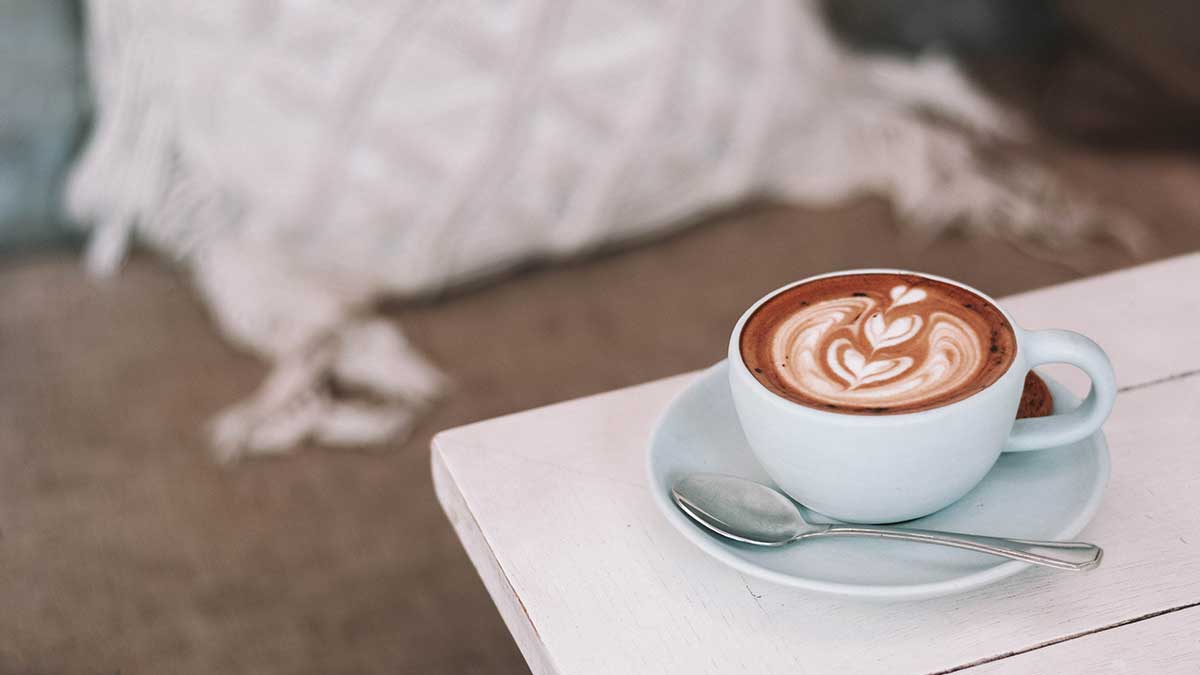 Sometimes it feels as though everything around us is moving incredibly fast. To help us navigate this, we latch on to things we know are timeless and comforting. One of these things is undoubtedly a good cup of coffee. From slow-moving mornings to stressful days, a warm cup of coffee can help provide a hug in a mug every time.
Therefore, it's a good idea to invest in a coffee machine that is sure to serve you for years to come. Living in a world with such ever-changing technologies can often make trying to source the right appliance feel like a mammoth task.
The days of the one-pot pour-over that quickly runs cold are long gone, and in its place are barista-style machines suitable for every size kitchen. Complete with coffee bean grinders and steam wands, these machines take the difficulty out of grinding beans and perfecting latte milk by doing it for you.
Of course, the Moka pot and French press still achieve great-tasting coffee, but if you're interested in dipping your toe in the newest coffee-making technologies, then read on as we explore the capabilities of the most modern machines.
Before investing in a coffee machine or home-brewing appliance, it is worth evaluating what you want from it:
Are you a coffee enthusiast looking to perfect your espresso?
Do you want a machine that grinds your beans?
Or would you prefer a simple filter brew that can make multiple cups in one go?
Do you love milk-based coffee such as a latte or cappuccino and want to recreate this at home?
The way you enjoy your coffee will depend on the kind of machine you should opt for.
We stock a wide range of best-selling coffee machines with a variety of capabilities and options. Through our recommendations, we hope to assist you in making a decision with ease. Below, we explore the different types of machines and the greatness they are capable of.
---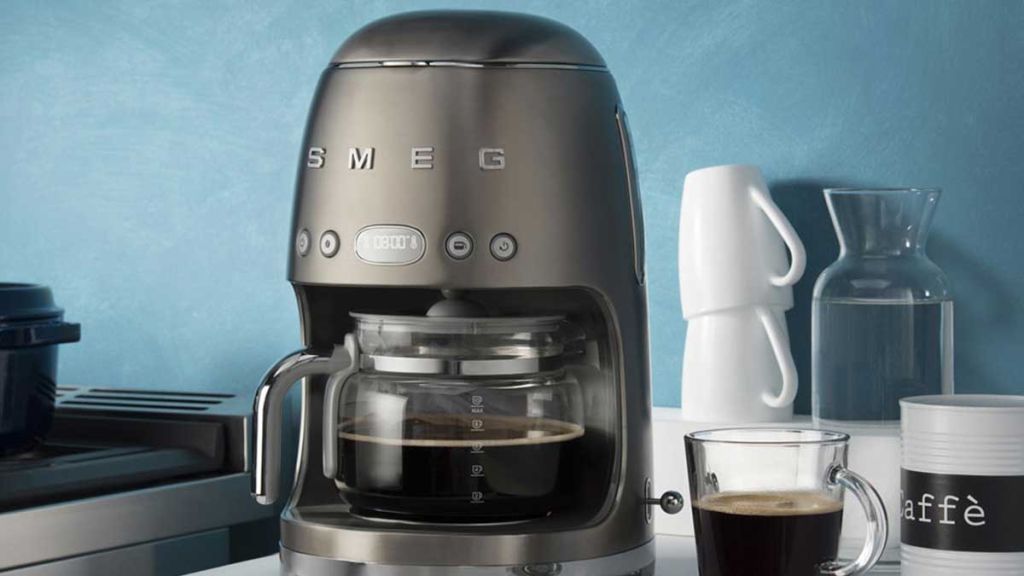 Pour-Over Filter Machines
These machines are great for those that love the simple things in life such as a filtered cup of coffee. The Cuisinart DGB900BCU Grind and Brew Plus Coffee Maker takes the filter coffee you know and love but brings a whole new level of ease and freshness to coffee-making.
This Cuisinart appliance also includes a coffee grinder helping you to produce the best cups of coffee every time. Keeping your beans fresh and grinding them just before use helps to release the best taste, aroma, and crema.
Gone are the days of filter coffee going cold or standing lukewarm for hours. This appliance breathes a new life into pour-over coffee, making it a great option for those that enjoy a morning cup without the bells and whistles.
We also stock the Smeg DCF02WHUK Drip Filter Coffee Machine, which is perfect for any retro kitchen or vintage-appliance fan in your life. It makes up to 10 cups of coffee at once and allows you to select between a light or intense aroma.
With the ability to keep your coffee warm long after it's brewed, this Smeg coffee machine not only looks excellent but acts that way too!
---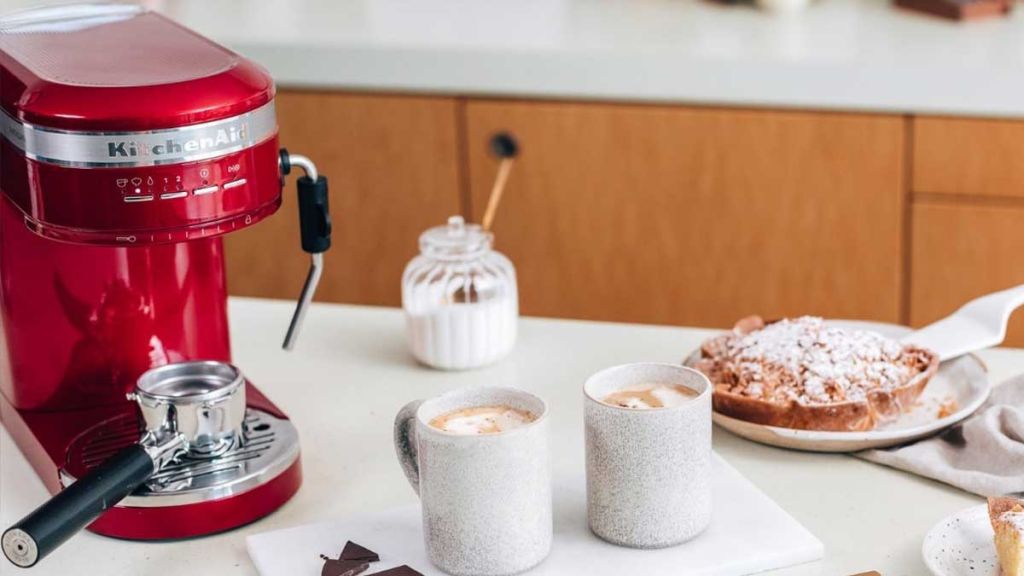 Espresso Machines
A classic for a reason, these machines can help you to skip the line at your local coffee shop by recreating your favourite drink at home.
All of the espresso machines we stock at Gerald Giles come complete with a steam wand. Steam wands are a versatile piece of equipment that can help you to produce both frothed and steamed milk.
This means you can widen your range of coffee knowledge by creating a multitude of different drinks for when guests drop by! Espresso machines, for many, are considered the whole package. They produce excellent quality coffee and the right type of milk for any coffee-based drink of your choice.
From Smeg to Kitchenaid models, we stock a variety of popular espresso machines meaning you're spoiled for choice. Many are currently on sale, so if you're looking for a sign to invest in the machine of your dreams, this is it!
Espresso machines make a great addition to any kitchen and can help you save money in the long run, especially if you think it's time to break your daily coffee-shop-visit habit.
---
Smart Machines
The advancement of modern technology is rapid and amazing. It also seems that no device has been left untouched. Smart coffee machines help to make kitchen appliances accessible to all.
Complete with WiFi Conn@ct, the Miele CM6360 Countertop Coffee Machine with WiFi & Milk Container really is top of the range yet simple to use. The additional WiFi button helps you to communicate with your machine effortlessly.
This is great for those constantly on-the-go but who value their appliances. Through your smartphone you can easily programme routine maintenance and reach out directly for Miele support should you have any issues.
This machine seems like the future of coffee-making and is essentially like having a mini coffee shop set up on your kitchen counter; who wouldn't want that?
We also stock the Miele CM5510-S Bean-to-Cup Coffee Machine which makes not one, but two cups of coffee at a time. Perfect for families or couples on the move, all you have to do is add your beans.
The Future of At-Home Coffee-Making
When it comes to selecting the right coffee machine, it can be tricky to know where to begin. However, by considering our advice and recognising what you need from a device, you shouldn't struggle to make a decision.
In recent years, the development of coffee machines has been truly astounding and it can be hard not to follow the crowd. On the market today, there are various types of machines that come complete with different capabilities suitable for every kind of coffee drinker so it is important to invest in a machine that will benefit you the most.
Read our blog "How to Choose the Right Coffee Machine" for more useful information on which products may best suit your needs!
To make your decision that little bit easier, why not visit us in-store? We are located on Ber Street, Norwich. Alternatively, email us at sales@geraldgiles.co.uk or contact us on 01603 599599.
---