The Great British Bake Off is back!
14/9/2018

A Few Smart GBBO Appliances to make your Baking Simpler and Easier!
The Great British Bake Off (GBBO) is back. Whether you're an avid baker or sofa spectator, Tuesday nights won't be the same for the next nine weeks. In fact, at least half the nation will be glued to Channel 4 from 8pm til 9.15pm (the first episode was on 28th August) as we join Sandi Toksvig and Noel Fielding, together with judges Prue Leith and Paul Hollywood, as they watch amazing bakers create their baking masterpieces!
But it's not just the bakers that we're in awe of on the show; the GBBO kitchens and appliances are to die for! How many times have we had to stretch across an open oven door to check our baking delights, or spilt our mix as we're reaching to put our cakes and pies in the oven? Probably too many. As we watch the GBBO bakers open their oven and see the door slide away out of sight, making it so much easier to get their 'bakes' in and out of the oven, many viewers will be green with envy.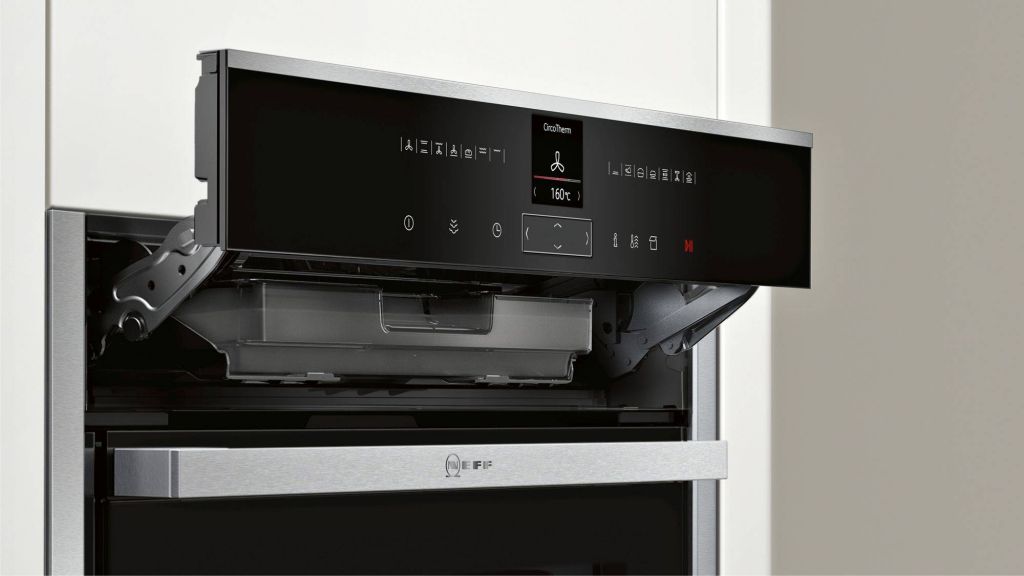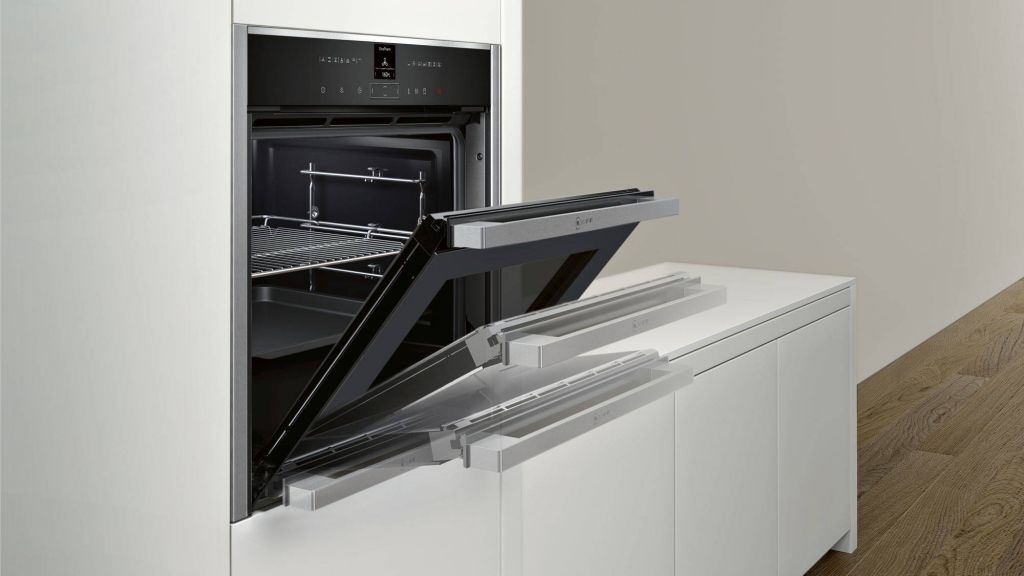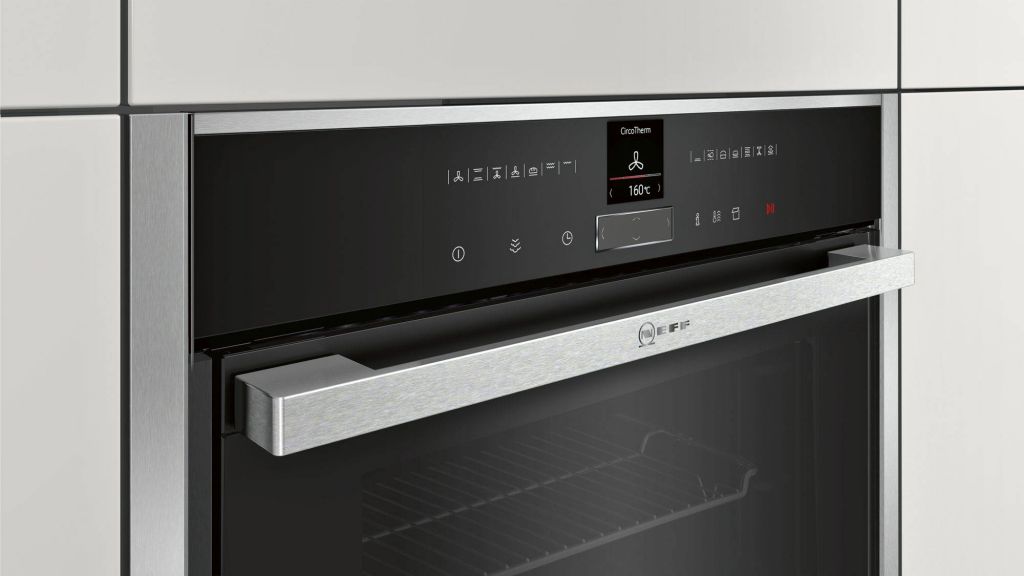 Neff, who supply the GBBO ovens, have really set out to make a baker's life simpler and easier when it comes to getting things in and out of the oven. Stylish, elegant and built-in, the features that are incorporated in the Neff multifunction single oven will really help your baking efforts in the kitchen. Not only is there the Slide & Hide door – genius, by the way – but it's also soft close so no more banging and broken panels when you forget to close the door carefully.
The Neff 4 Zone Induction hob
Every baker needs a hob and the GBBO Neff 4 Zone Induction hob with touch controls is the perfect accompaniment to their oven, and it's not bad to look at either! Flat black glass that is amazingly easy to clean; four cooking zones that have individual LED display and heat indicators, making it easy to see which zone is in use or still hot; and to top it all, seventeen stage power settings! Never before has a baker had such precise control over their rolling boil or gentle simmer.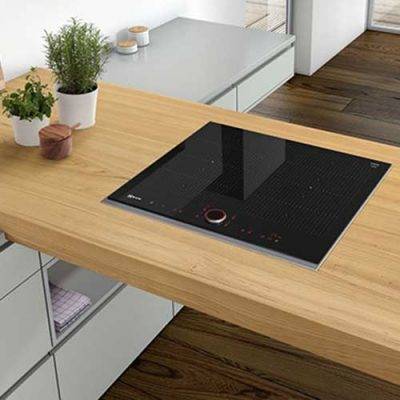 Neff's Warming Drawer
Calling all bread makers; we have just the kitchen appliance for you, as featured on GBBO, which will simply make bread making a doddle. Welcome to Neff's warming drawer. Yes, it is perfect for warming up plates and coffee cups ready for serving, but it has a couple of other uses that are a cook's and baker's dream come true. The warming drawer is the ideal place to keep prepared food warm for up to 6 hours whilst you get yourself ready to receive your guests. But the pièce de résistance of the warming drawer is that it's the perfect place to leave bread dough to rise, as demonstrated by many GBBO contestants during bread making week!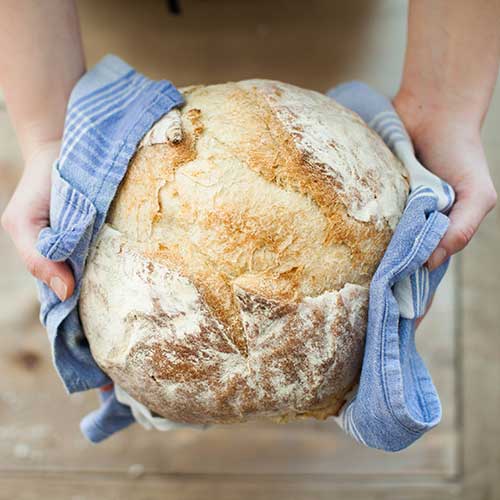 Great Baking with Neff
Most of our ovens have just two shelf heights; not Neff's, it's got four! Move the two shelves up and down to adjust the height as you need based on the cake and biscuit tins you are using – no more squeezing bun tins next to each other on one shelf. With twelve cooking programmes, you may struggle to decide which one to use. As well as programmes for grilling and broiling, the baking programmes add versatility and ease of use for every baker; time to get bread baking and dough proving! Select the bottom heat option and that's the end of soggy bottomed cakes! And for those recipes that require a low heat, that's easy for Neff's CircoTherm fan technology which is built-in.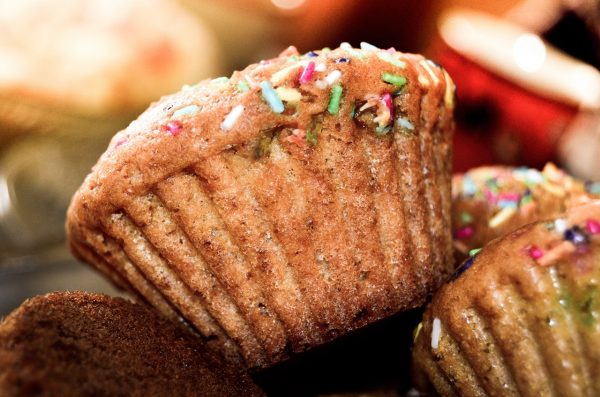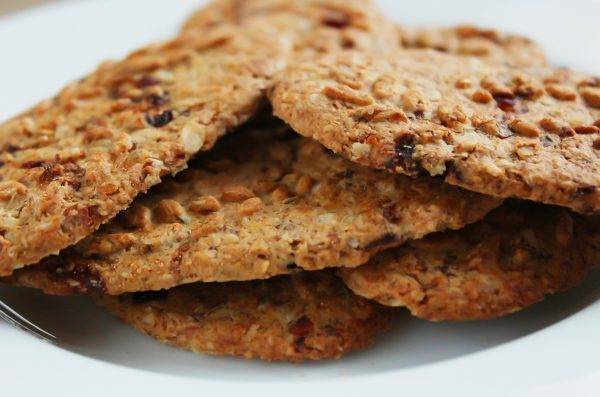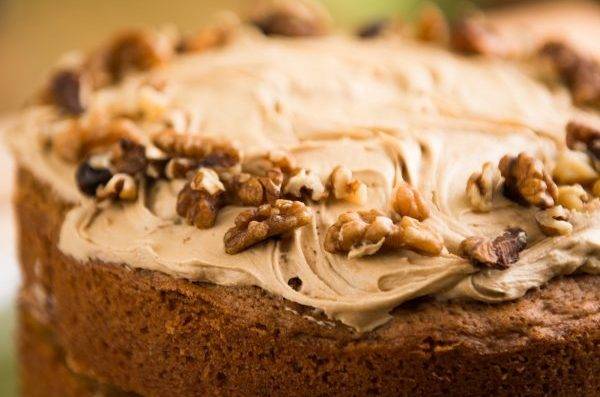 Oh, and there's one more feature that any baker is just going to love! Throw away the rubber gloves and elbow grease; Neff has perfected the art of oven cleaning with their pyrolytic self-cleaning programme. Set it to work and all you need to do when the programme has finished is wipe the inside with a damp cloth – easy!
Mix and chill
The start of all baking is to bring together all the inspiring ingredients. Remember the original Kenwood mixing machine? Prue Leith and Paul Hollywood certainly would. Well, GBBO's selection of the latest in mixing technology goes above and beyond the original mixer with the KitchenAid Stand Mixer. With a 4.3L capacity mixing bowl, a dough hook, whisk and flat beater, as well as a fast mixing action that will ensure thorough mixing at all times, anybody can become a baker success story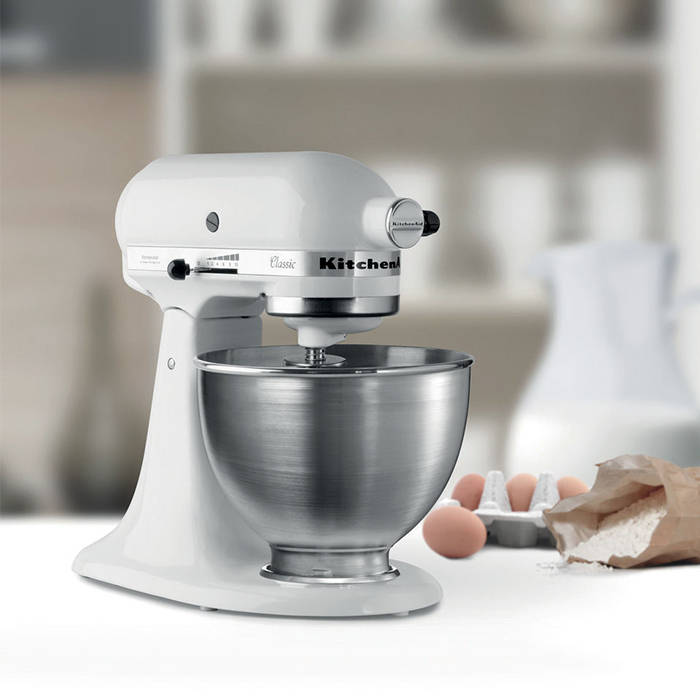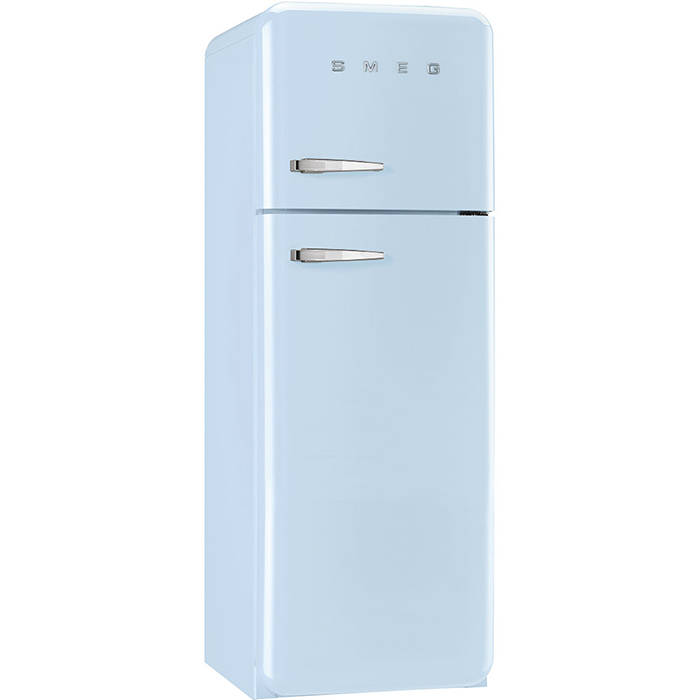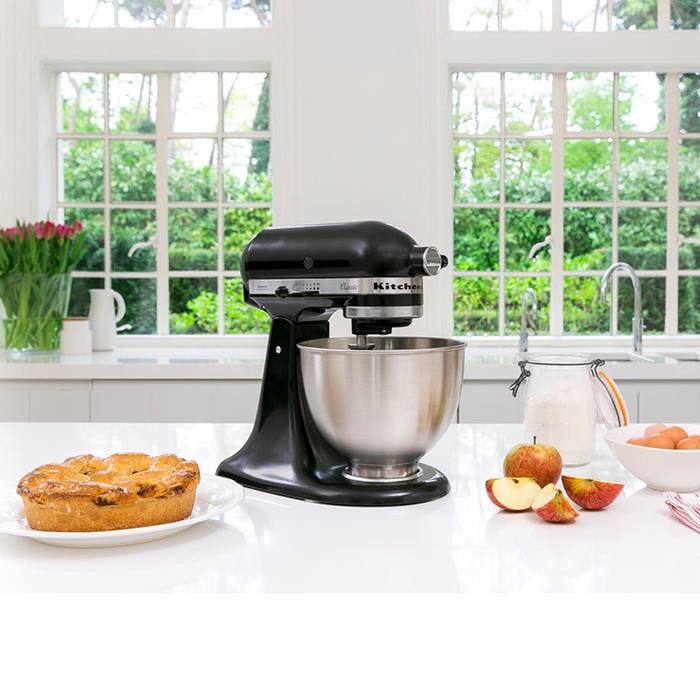 But no GBBO kitchen would be complete without the SMEG Retro fridge freezer. With its relaxing pastel blue shade, the SMEG freestanding fridge freezer is the epitome of '50's retro style coupled with all the latest technology and space. A large capacity fridge houses three glass shelves, a grocery drawer, a covered storage box and an all-important wine rack. Whether it's a traditional vanilla or a mint choc chip, or a more exotic tropical sorbet, whipping up delicious ice creams is now a breeze with the KitchenAid Stand Mixer and an ample sized freezer.
As we settle down to our regular dose of the Great British Bake Off on Tuesday nights for the next nine weeks, get ready to become inspired and motivated to take up baking again. Now, we can't promise that using the same oven, hob, warming drawer, mixer and fridge freezer will turn you into the next GBBO champion, but they will certainly go a long way in making your baking simpler and easier.