How to make the perfect cup of coffee at home
10/8/2022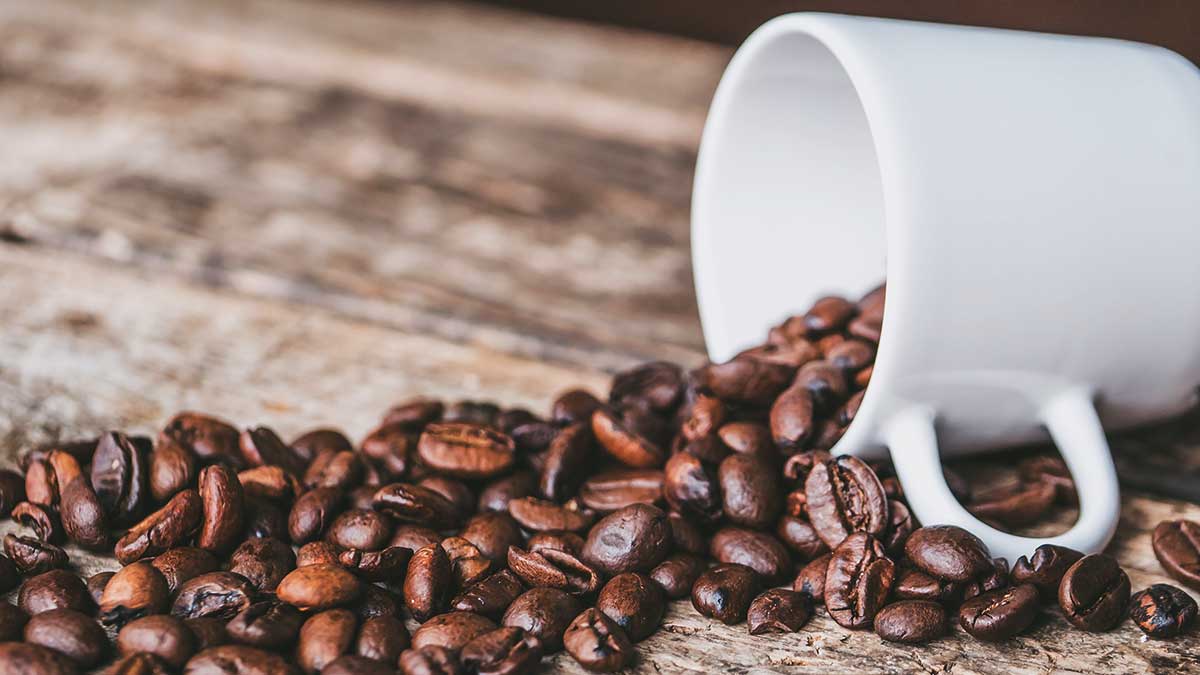 A good cup of coffee can set you up to have a productive day. However, if your local coffee shop is closed or you feel that you could be spending less time and money on takeaway coffee, at-home coffee will become your new go-to.
Investing in a coffee machine and learning how to use it means that you can create barista-style coffee from your own kitchen counter. Below we have created eight important rules for how to make the perfect cup of coffee at home.
Buy your coffee beans fresh from a local roaster or roast your own!
Investing in good coffee beans that are freshly roasted will help you to get the perfect taste, crema, and aroma. Buying your beans fresh avoids them tasting bitter and deteriorating in taste.
Learning how to roast your own coffee beans can be worth the time and effort if you value your coffee flavour and appreciate the freshness. Roasted coffee beans last for around a week after roasting.
To roast at home, all you need to do is simply place your beans in a pan or oven and follow instructions that can be found online or in many coffee roasting books. There are also purpose-built coffee roasting machines to make this easier for you and to avoid mess.
Store your beans in an airtight container.
Just as you wouldn't leave opened food sitting out on the countertop, keeping your beans in a sealed container will help to keep them fresher for a lot longer. As you begin to brew at home, you will quickly learn to differentiate between fresh beans and beans that have perhaps been left unsealed.
Airtight containers can be bought from almost any supermarket and can help you to get the most from your beans and coffee machine. We stock many coffee grinders that keep beans warm and fresh on top of the machine in a separate sealed, airtight container.
---
Invest in a coffee grinder machine.
Every barista knows that the best tasting coffee is ground just before it is brewed. This helps to release the best flavours and results in the tastiest espresso.
Two of our most popular coffee grinders are the Smeg 50s Retro Coffee Grinder and the KitchenAid Burr Coffee Grinder. This little appliance can sit next to your espresso machine and make at-home coffee more convenient for all.
Filter your water before brewing.
Coffee is mostly made up of water, so it seems important to select only the best when it comes to brewing a cup for yourself. Whether you prefer spring water or charcoal-filtered water, the quality you use seriously affects the taste of your brew!
Nowadays, most coffee machines already include water filters allowing you to sit back and relax, letting the machine do all the hard work.
Using water straight from the tap can damage your appliance in years to come as it calcifies inside the machine producing a metallic taste to your drinks.
If you have a filter coffee machine, replace your filter.
Swapping your disposable filters for a gold-plated filter can improve the taste of your coffee and make your machine more sustainable, win-win.
If you're looking for a coffee machine with an included filter, the Cuisinart Grind and Brew Plus Coffee Maker may just be your new best friend. This machine stores and grind coffee beans, but it also includes a gold-tone filter, making clean up easy.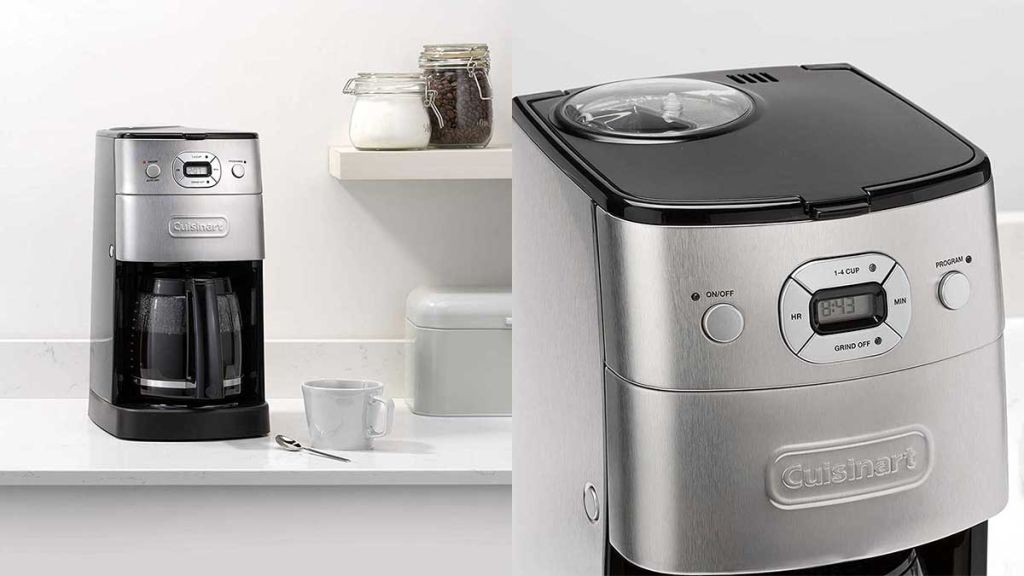 ---
Make sure you're using enough coffee.
Not using enough coffee can make your brew weak in taste, body, and aroma, resulting in a watery cup of wasted beans. The perfect coffee to water measurement is 60 grams of coffee to 1 litre of water.
You can weigh your coffee before brewing or invest in a grinder that issues the correct amount of coffee every time to easily do this.
Correctly weighing your coffee will help you to achieve the best cups of coffee every morning.
Check your temperatures.
If you have a steam wand on your machine, check the temperature of your milk. Milk can easily burn if heated for too long. Using water that is too hot can destroy some of the compounds in your coffee, which can lead to a bitter taste.
Most professional baristas use thermometers to check the correct temperature of the milk. This can help to keep your lattes smooth and your cappuccinos foamy.
Clean your equipment.
Making sure that you clean your machine at least once a month helps you to manage effective machine maintenance and usual programming. It will also help you get the most out of your machine and continue making perfect cups of coffee with ease.
Most of the coffee machines we stock come complete with dishwasher safe parts making cleaning them a breeze.
Appliances from the Miele coffee machine range include WiFi Conn@ct, which allows you to download a compatible app on your smartphone to monitor machine maintenance.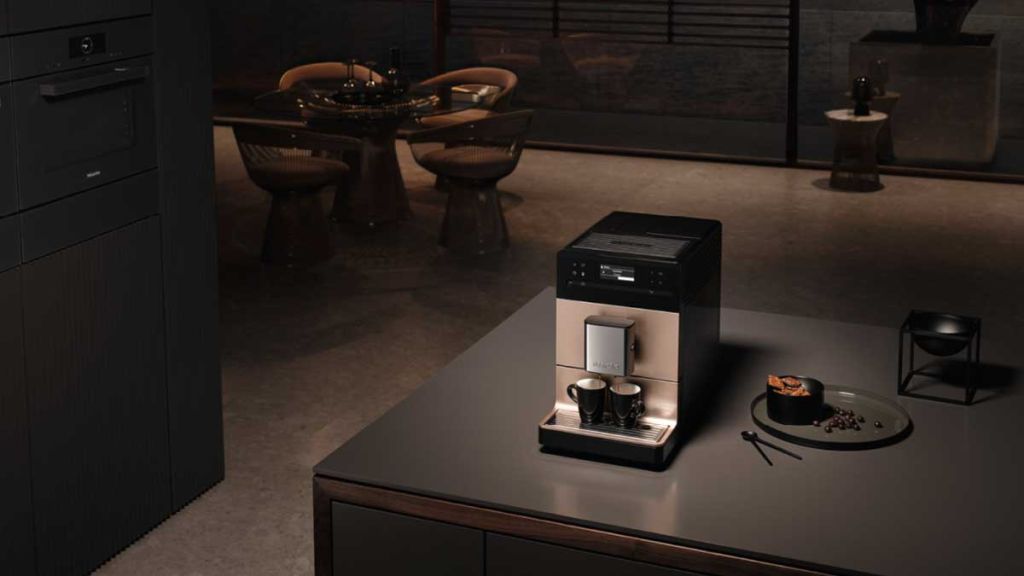 ---
We also stock coffee cleaning equipment to add ease to your cleaning routine.
By following these simple steps, you'll soon be on your way to perfecting your macchiatos and lattes, skipping the coffee shop queues and sipping from the comfort of your couch.
We sell a variety of coffee machines to suit novice coffee makers and baristas alike. From filter to espresso, we stock a wide range of brands from Smeg to KitchenAid, Cuisinart to Miele.
At-home coffee machines have been popular for a very long time, and for a very good reason. Grinding, pressing, and creating multiple espressos at once make coffee machines unparalleled in what they can achieve in any kitchen, big or small.
To browse our range of top brand coffee machines, come visit us in-store at our Ber Street location in Norwich. If you have questions about a specific product, email us at sales@geraldgiles.co.uk.
---