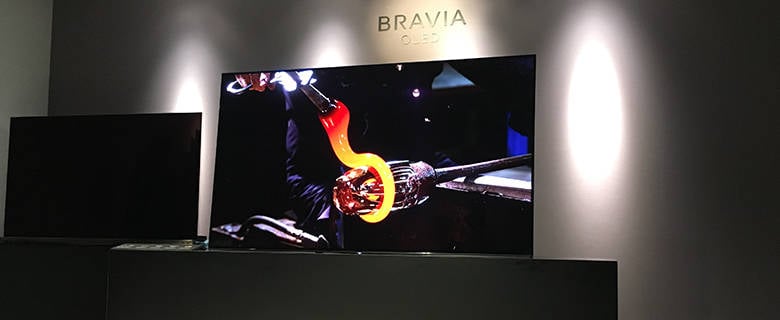 Sony's first domestic OLED panel TV, the new Sony A1 or KD55A1 is already making waves in the world of TV and home cinema systems. Offering outstanding visuals and a revolutionary audio experience, the product has the capacity to revolutionise the way you view TV, movies and online content.
The screen
The OLED (organic light-emitting diode) screen creates colours like you've never seen them before. The blacks in the screen are absolute, creating a vivid contrast with other colours in the display. What's more, the TV's high performance processor is actually able to enhance pockets of colour on an image by image basis. It receives signals from the panel's high performance processor telling it which colours are which. It's them able to intensify these colours, making blues bluer, reds redder and whites whiter. The screen also boasts good performance when viewed from different angles, allowing you to enjoy your movies and TV shows from almost anywhere in your living room.
The speaker
The inbuilt speaker is one of the Sony A1 or KD55A1's standout features. In fact, the speaker and screen are so well integrated that the screen has virtually become the speaker. The built in subwoofer ensures a rich, full sound while the rest of the audio register is well catered for by the TV's sound system.
The design
The design of the Sony A1 or KD55A1 is minimal to say the least. Even the Sony logo has been hidden away out of sight. In fact, all that's visible from the front is the screen itself, with a thin metal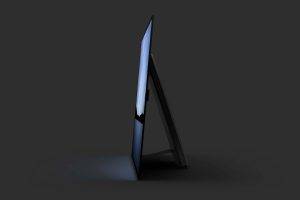 frame holding it all together. The TV has been designed so that it's freestanding. The inbuilt kickstand allows the screen to lean back slightly and stand independently and houses the unique subwoofer. The TV can also be mounted to the wall along with the subwoofer, As the speaker is integrated into the TV screen and the subwoofer forms part of the wall mounting system the Sony A1 or KD55A1 continues to offer excellent sound quality, even when on the wall.
Connectivity
Like all contemporary TVs, the Sony A1 or KD55A1 comes with good connectivity capabilities. You can use its Android interface to explore the web, online apps and TV players or you can send content to the screen via your smartphone or tablet computer. HDMI and USB ports are also available.
The perfect choice for anyone looking for a high performance TV that will blend right into their living space, the Sony OLED TV the A1 or KD55A1 has a lot to offer. To find out more, take a look at the products on our site today.