Miele KFN29243DEDT 201cm Tall Frost Free Fridge Freezer With Click2Open & 4 Freezer Drawers
SKU: KFN29243DEDT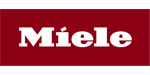 Available to Order
£

1,469.00Save

£

230.00
Buy Now
2 year manufacturer warranty
Delivery We will contact you by phone to confirm your order within 24 Hours
Our Services Installation, Collection
Would you like our experts to install your new appliance?
,
Would you like our delivery team to take away and recycle your old appliance when we deliver your new one?
Help & Advice Speak to our experts today
Need help or technical advice on a product or service? Get in touch, we're always happy to help.
Call us on : 01603 599 599
Key Features
A sensational addition to keeping your items cool, the KFN 29243 D edt will give you stacks of room in both the fridge and freezer cavity. A DailyFresh drawer in the fridge, allows you to adjust the moisture levels to help keep food fresher for longer. Frost-free, this fridge freezer will keep your food cold […]
A sensational addition to keeping your items cool, the KFN 29243 D edt will give you stacks of room in both the fridge and freezer cavity. A DailyFresh drawer in the fridge, allows you to adjust the moisture levels to help keep food fresher for longer.
Frost-free, this fridge freezer will keep your food cold without building up ice inside so you won´t need to defrost this appliance. LED lighting allows you to see exactly where everything is easily, and it´s both economical and environmentally kind too.
In the fridge, you can pick from 3 shelves and a grocery drawer to store all your chilled food. On the fridge door, you also have 3 full-width door racks and a bottle holder as well. Not only that, it´s also got a clever VarioRoom interior, so you can move shelves around inside to accommodate bulky items as well.
ComfortCleaning door racks mean that you can put these fittings straight into the dishwasher for an easy clean. Not surprisingly, this fridge freezer boasts an A+++ energy rating so it´s kinder on the environment and your energy bills too!
• Freestanding fridge freezer
• Frost free
• 220 L fridge space – 3 shelves, 1 drawer
• 129 L freezer space – 3 drawers
• DailyFresh drawer for adjustable moisture
• Dynamic cooling
• LED lighting
• ComfortCleaning
• VarioRoom
• A+++ energy rating
Appliance category
Fridge-freezer o
Construction type
Free-standing
Use the spacers supplied with the appliance to achieve the declared energy consumption. The appliance depth is increased by approx. 3.5 cm with the spacers fitted. The device will operate fully without the use of the spacers but with slightly higher energy consumption.
Door hinge side right
Convertible hinging o
Design
Casing colour Stainless steel CleanSteel
Front colour Stainless steel
Type of lighting refrigerator LED
LED lighting
Maintenance-free and economical: efficient and durable LEDs ensure perfect illumination of the interior.
User convenience
Fresh system DailyFresh
ComfortClean o
ComfortClean
Fast cleaning: the high-quality door racks are dishwasher-proof.
Dynamic cooling o
Dynamic cooling
Uniform distribution of temperature: a fan provides optimum circulation and distribution of cold air.
Frost-free o
NoFrost
Never defrost again: Cool air prevents ice from forming and saves you the trouble of defrosting.
VarioRoom o
VarioRoom
Adaptable to space requirements: storage space can be re-arranged if more room is required to freeze bulky items.
DuplexCool o
XL interior o
Silence System o
Control
Fridge compartment can be switched off o
Super cool o
Super freeze o
No. of temperature zones 2
Sabbath mode o
Sabbath mode
The Sabbath mode serves to support religious customs. The interior lighting, all-acoustic signals and the actual temperature display are all switched off when the appliance door is opened. The refrigerating and/or freezer performance of the appliance is not hindered in any way by the Sabbath mode, because the compressor continues to function.
Party mode o
Holiday mode o
QuickCool Timer o
Fridge/Fridge compartment
Height-adjustable toughened glass shelves o
No. of shelves 2
Chrome-plated metal bottle rack o
No. of PerfectFresh drawers 1
CompactCase o
Full-width storage racks 2
Inner door racks for bottles 1
Freezer/Freezer compartment
No. of removable freezer drawers/baskets 4 units
Efficiency and sustainability
Energy efficiency classification D
Annual energy consumption in kWh 180
Energy consumption in 24 h in kWh 0,492
Appliance networking
Miele@home Pre-equipped
WifiConn@ct o
Safety
Lock function o
Audible door alarm o
Audible temperature alarm o
Optical door alarm o
Optical temperature alarm o
Power cut indication for freezer compartment o
Technical data
Niche depth in mm 550
Appliance height in mm 2.010
Appliance width in mm 600
Appliance depth in mm 675
Weight in kg 82,0000
Climatic classification SN-T
Fridge compartment volume in l 220
4-star freezer compartment volume in l 129
Noise power level in dB(A) re 1 pW 38
Current consumption in milliampere (mA) 1.400
Voltage in V 220-240
Fuse rating in A 10
Frequency in Hz 50
Number of phases 1
Cable length in m 2,2
Standard accessories
Egg rack o
Freezer packs o
Ice cube trays o
We offer FREE delivery on orders over £100. Deliveries of small items are made by courier and are the next working day after dispatch.
Large appliances are delivered by our own delivery teams, installation services can also be selected during the checkout process. Unfortunately, we are not able to deliver some large appliances outside of Norfolk and North Suffolk at the moment; you will be informed of this during the order process if you enter a postcode outside of our delivery zone.
Some manufacturers offer direct delivery of large appliances; you will be informed if this is available during the order process.
We aim to dispatch within 2 workings days of the order being placed. You will receive an email confirming your delivery date.
Delivery Information ›
We offer installation services on large home appliances, you can select additional services at checkout.
We offer the following installation services:
Televisions & Associated Devices - from £45.00
Washing Machines - from £25.00
Washer Dryers - from £25.00
Tumble Dryers - from £10.00
Dishwashers - from £25.00
Refrigeration - from £10.00
Ovens & Cookers - from £60.00
All installations are carried out by our own experienced engineers. Our installation services are only available in Norfolk and North Suffolk, you will be asked for your postcode during the checkout process to see if these services are available to you.
Upon receipt of your order, we will call you to arrange a convenient time for your delivery and installation to take place.
For full details follow the link below.
Home Appliance Installation ›