Dyson HP04 Pure Hot+Cool Air Purifying fan heater
A purifier fan and heater that combines three-in-one, you have versatility at your fingertips with the Dyson hot and cool fan.
Three-in-one-solution
Firstly, the Dyson HP04 acts as a purifier, detecting airborne allergen and pollutants and removing them using its HEPA and carbon-activated filters. After removing 99.95% of these airborne particles, you can either opt for cool air, using it as a cooling fan, or use the HP04 as a heater. Adjustable from 45° through to 350°, when in cooling mode the Dyson HP04 projects an impressive 290 litres of purified, cool air every second.
Practical and healthy
When the chill of winter sets in, the fan works similar to the cool setting but instead of cool air, you'll find that pleasantly warm air reaches every part of the room.
With innovative technology, you have complete control over the Dyson Hot+Cool fan. There is a night mode setting for extra quiet operation as well as a timer that automatically switches the fan off after the programmed length of time.
You can control the device with compatible voice control or use the on-board LCD screen to set the perfect temperature in a room. Convenient and stylish, the Dyson HP04 Pure Hot+Cool Air Purifying fan is a must-have for any home.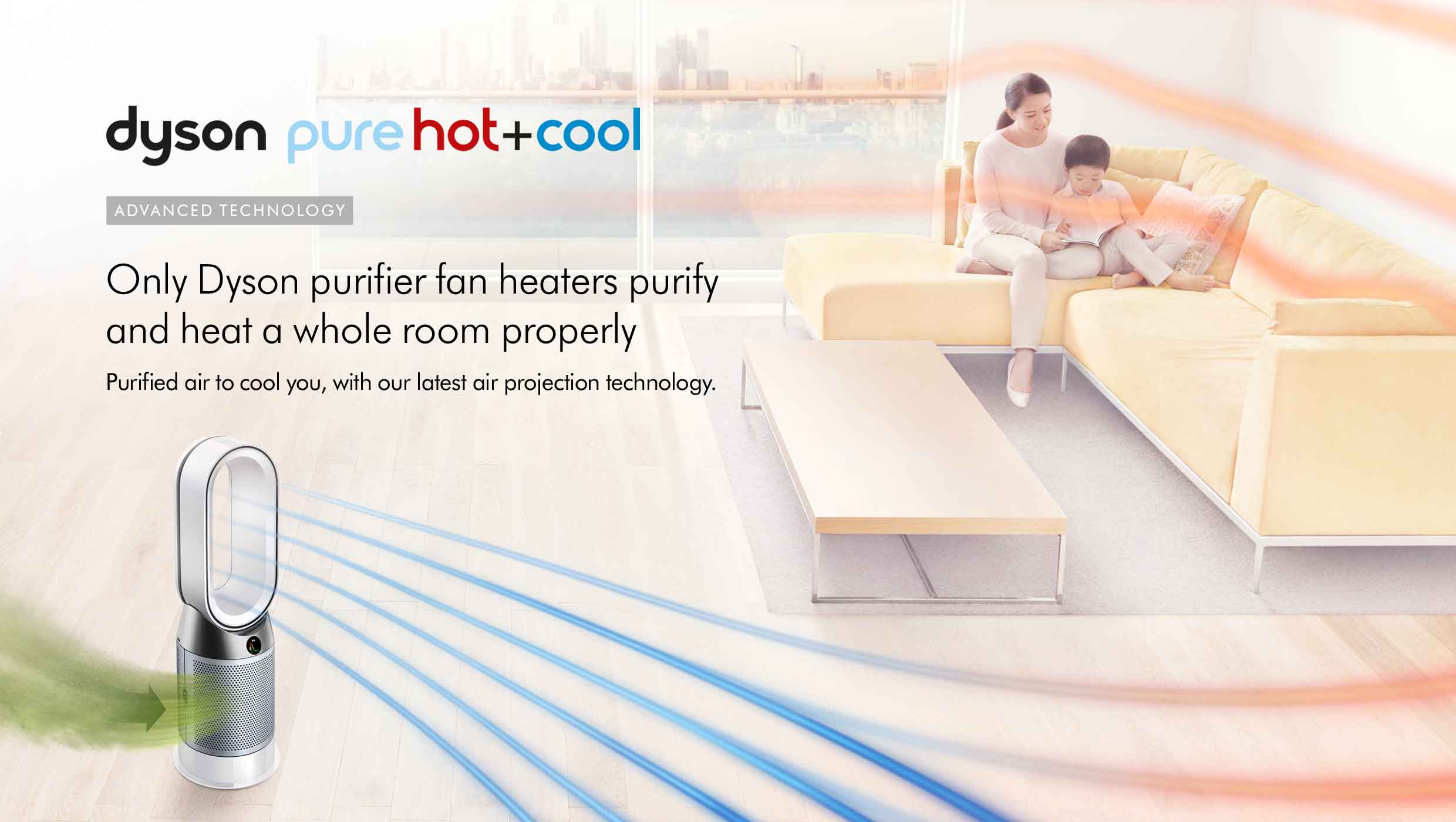 To simultaneously purify and heat a whole room properly, the Dyson Pure Hot+Cool™ purifier fan heater goes beyond standard tests by automatically sensing pollution, capturing ultrafine pollutants, and projecting purified and heated air using Air Multiplier™ technology. It is the only purifying heater designed and tested to do this.1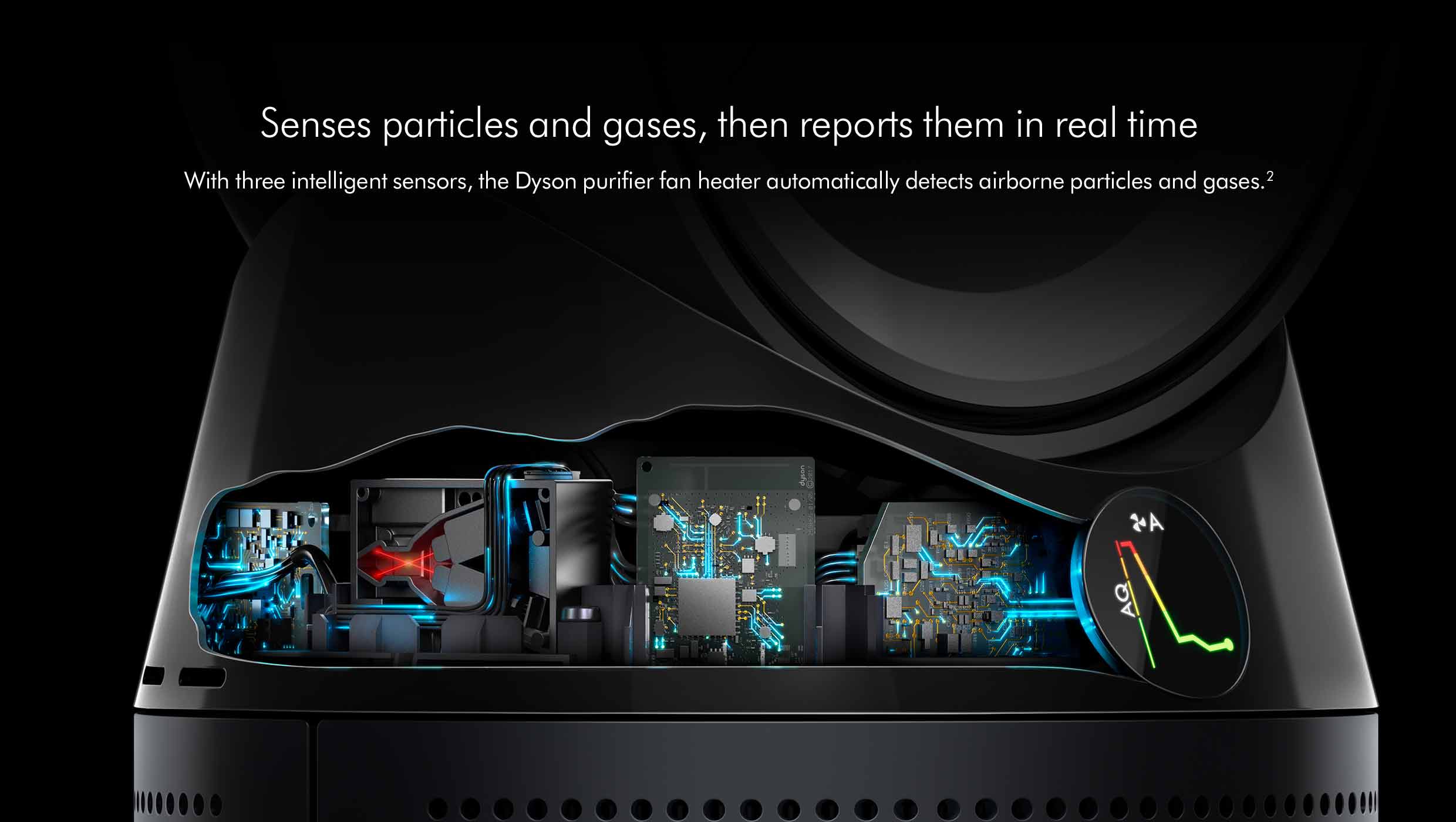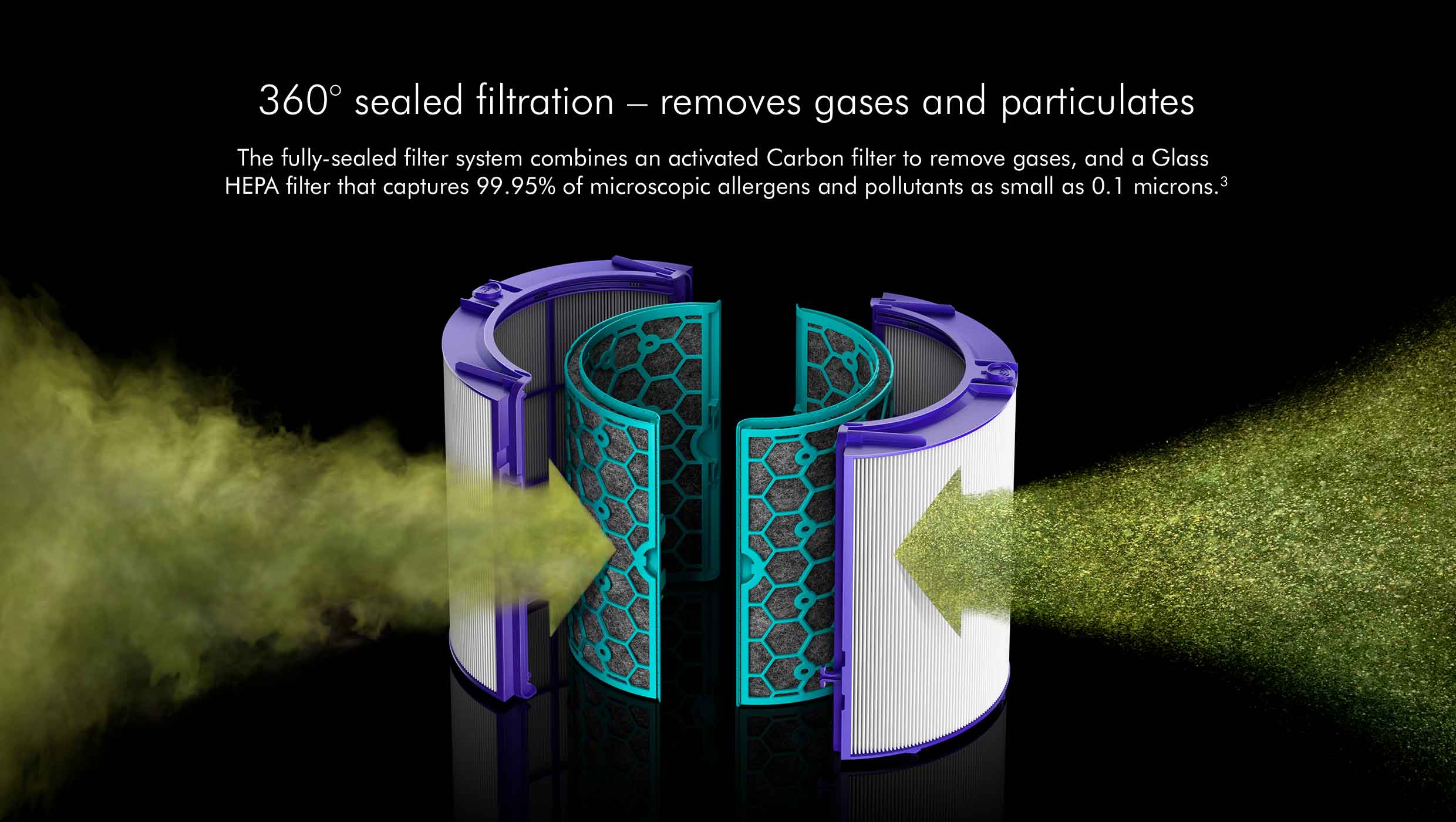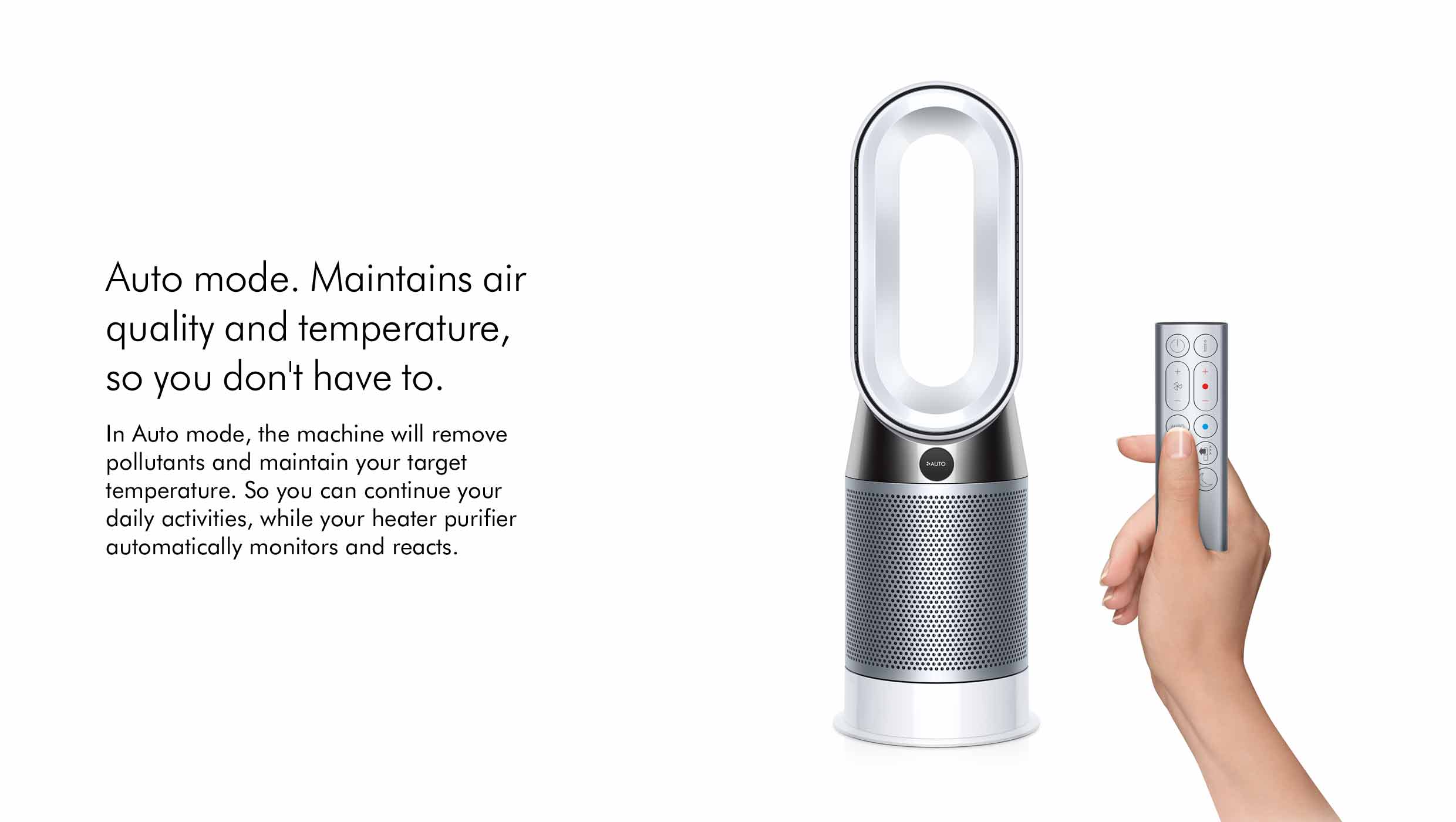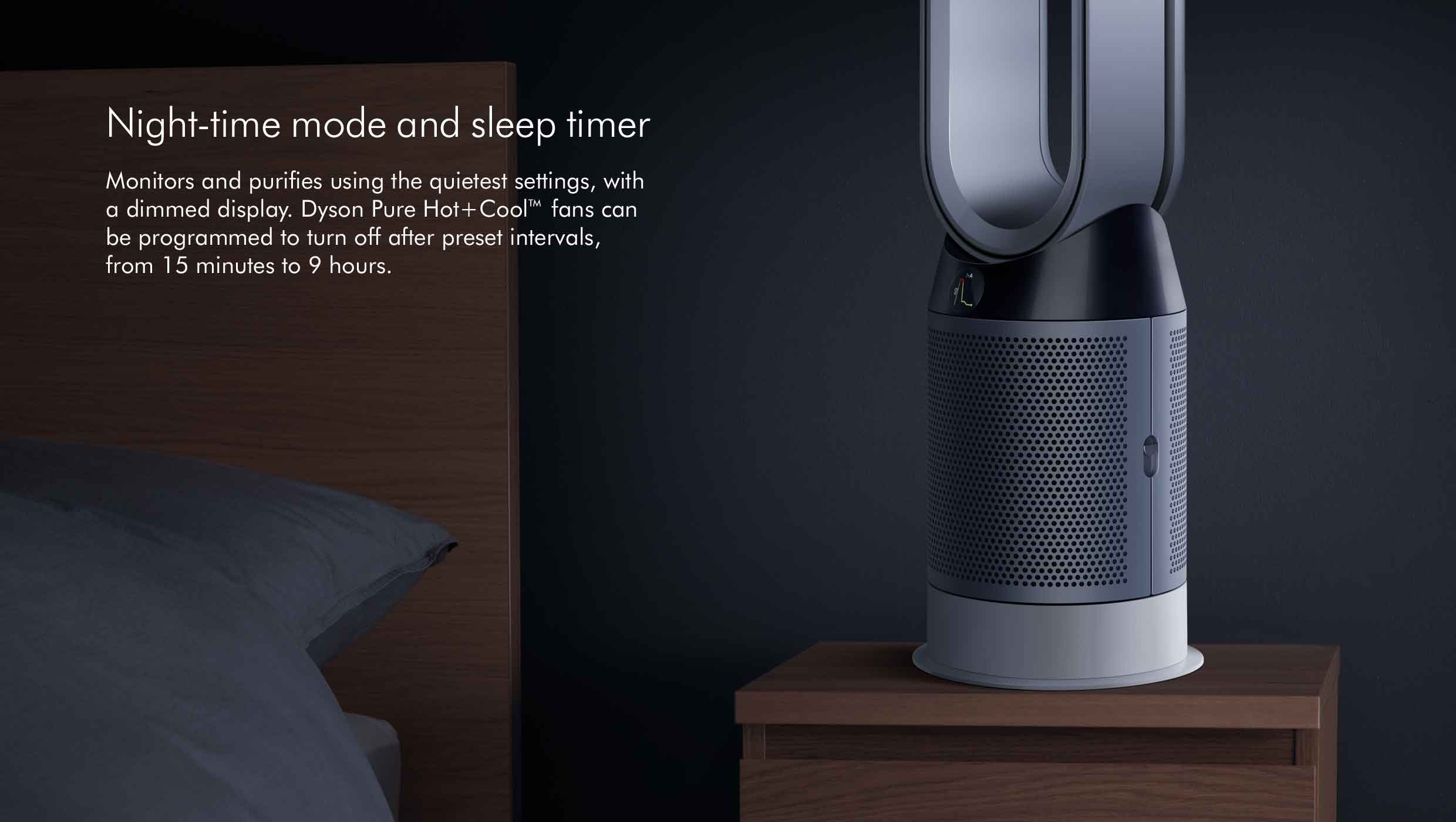 You could use three products, for three jobs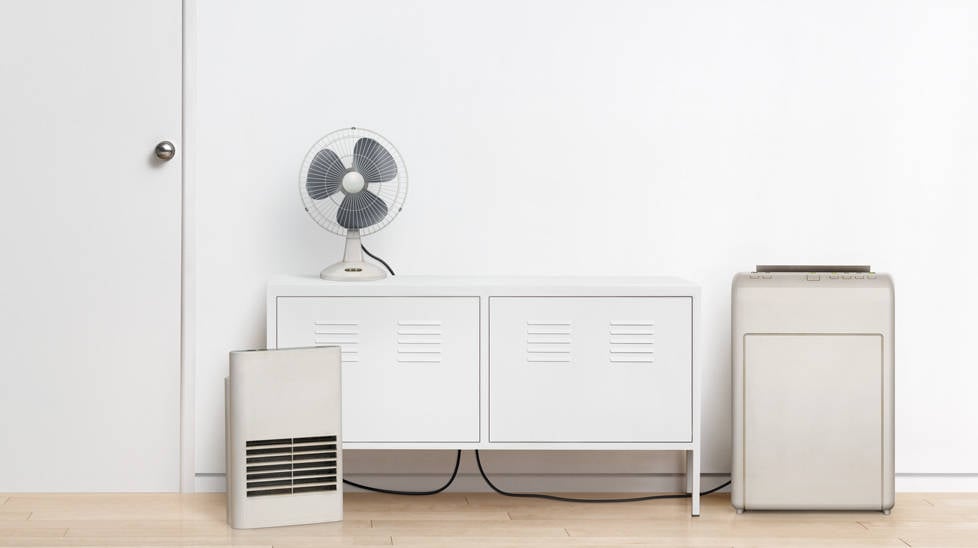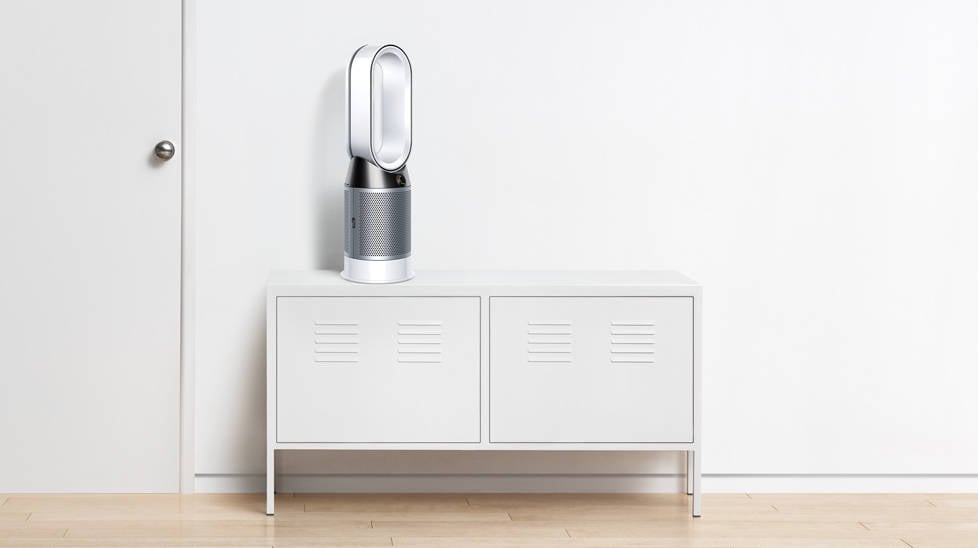 The Dyson Pure Hot+Cool™ uses advanced technology to purify your air and maintain a comfortable temperature all year round. So you don't need to switch between different products, or use up valuable storage space.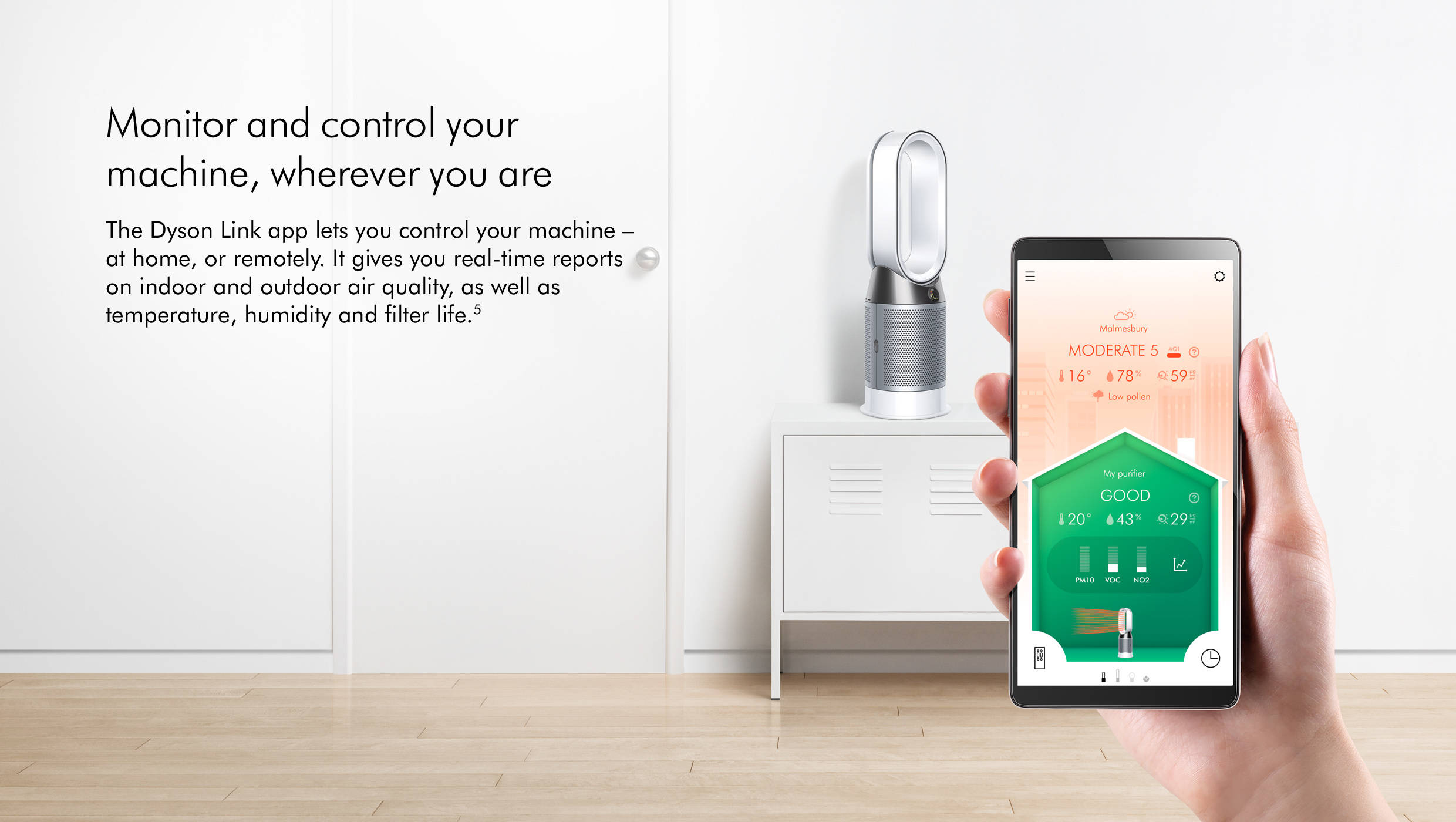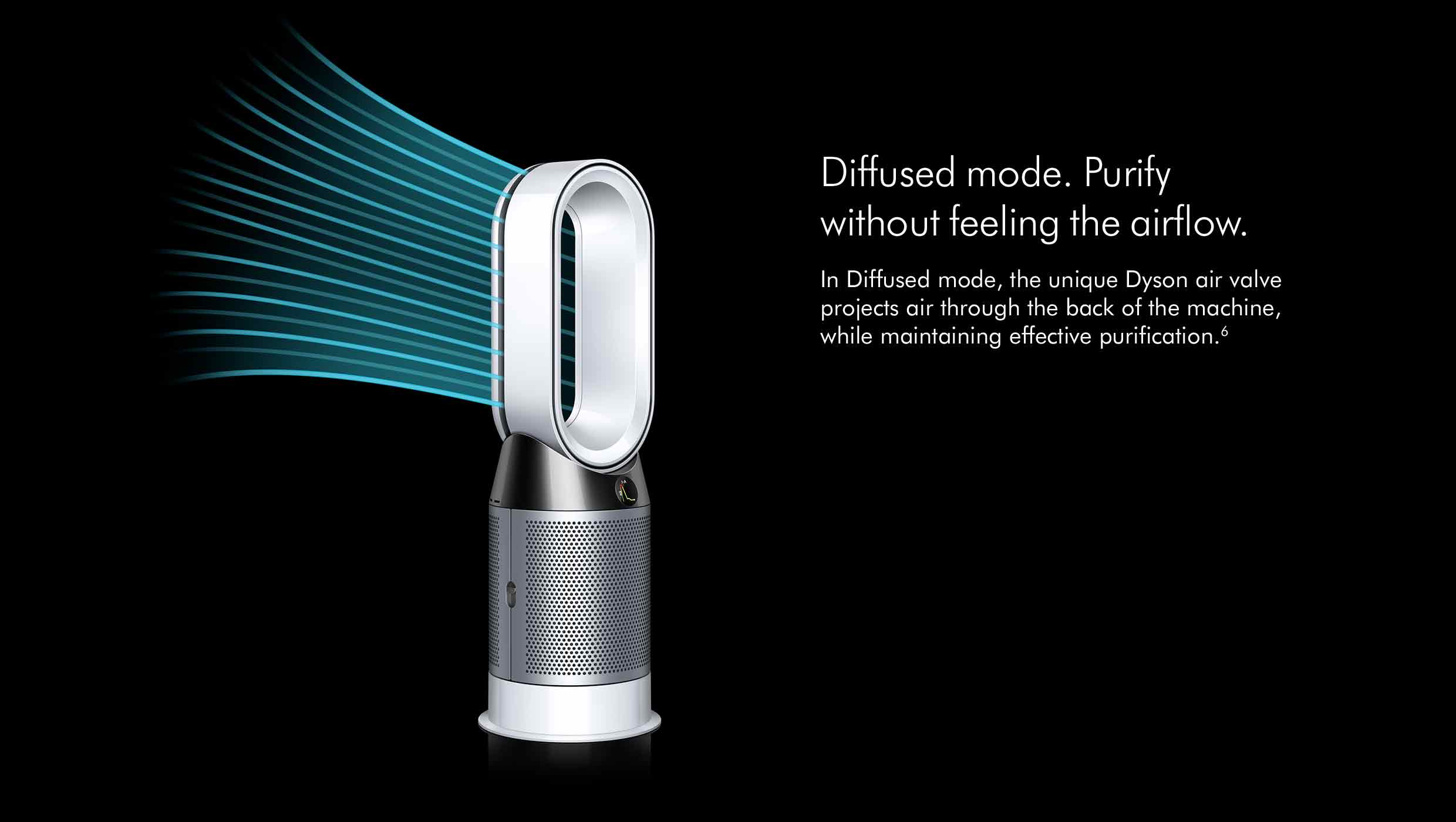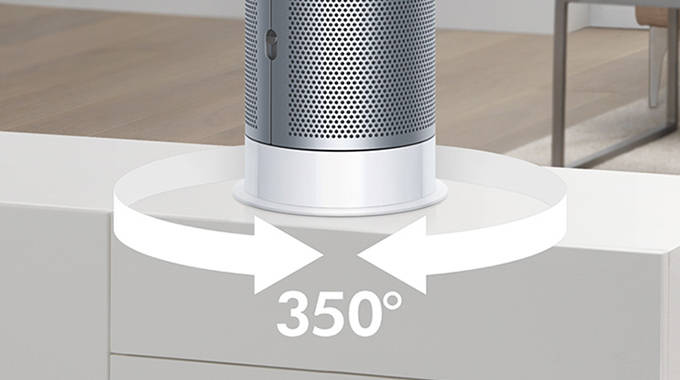 Oscillates up to 350˚
Adjustable oscillation angle from 45˚ to 350˚, to project purified air around the whole room.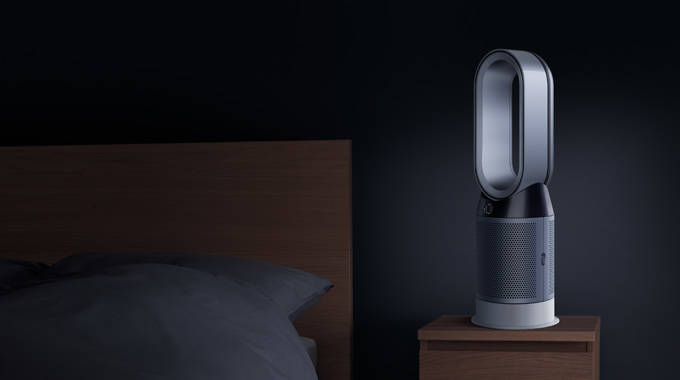 Sleep timer
Dyson Pure Cool™ fans can be programmed to turn off after preset intervals, from 15 minutes to 9 hours.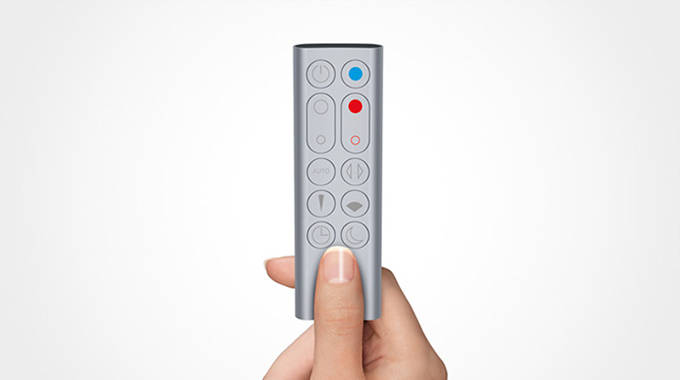 Remote control
Curved and magnetised to store neatly on top of the machine.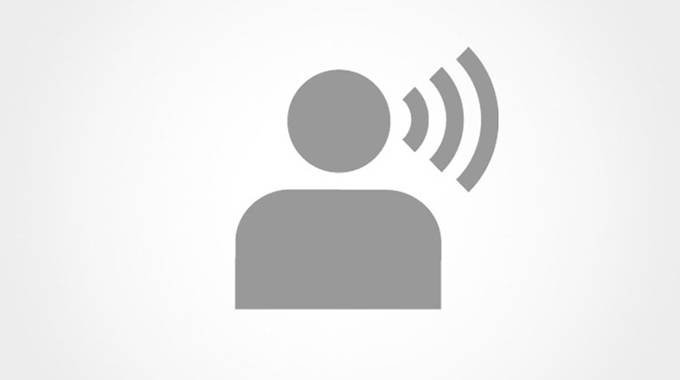 Voice control
Using a compatible voice service, control your machine with simple, spoken instructions.
Certified asthma and allergy friendly™
This Dyson Pure Cool™ is certified asthma and allergy friendly™ by Allergy Standards Limited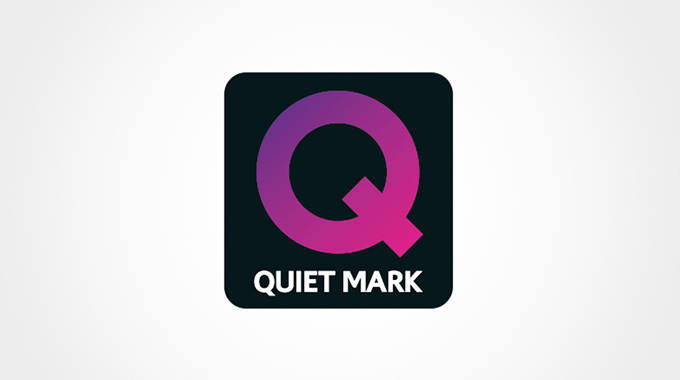 Quiet Mark accreditation
Awarded for improved sound and quality.

Free Dyson parts and labour
Replacement parts or repairs if something goes wrong during your guarantee period.
Help from Dyson experts
Freephone and live chat. The right advice for your machine, from real Dyson people.

Hassle free replacement
If we can't repair your machine, we'll replace it while it's under guarantee. Fast.