In Stock Now
£

338.00Save

£

61.00
2 year manufacturer warranty
Standard Delivery From Monday 15th August
Help & Advice Speak to our experts today
Need help or technical advice on a product or service? Get in touch, we're always happy to help.
Call us on : 01603 599 599
---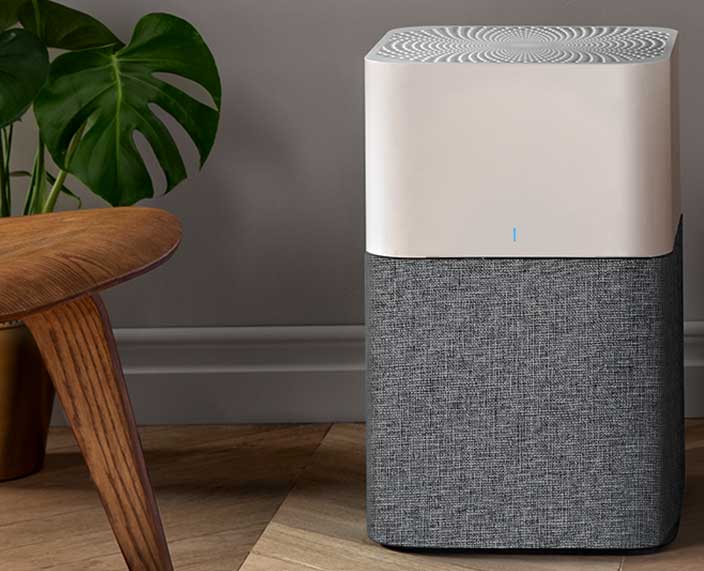 ---
Designed for large rooms
Filters the air at the industry-recommended rate of 4.8x an hour (or about every 12,5 minutes) in a 51 m² room to effectively lower particle levels and maintain a comfortable environment in large living rooms, family rooms & playrooms.​
---
Clean air at the touch of a button
The one-touch enabled Auto mode is designed to help you maintain a comfortable home environment. When enabled, the setting automatically adjusts fan speed based on real-time conditions reported by the integrated particle sensor. Stay up to date on your air quality with the LED display; it changes color to indicate good, moderate, or poor.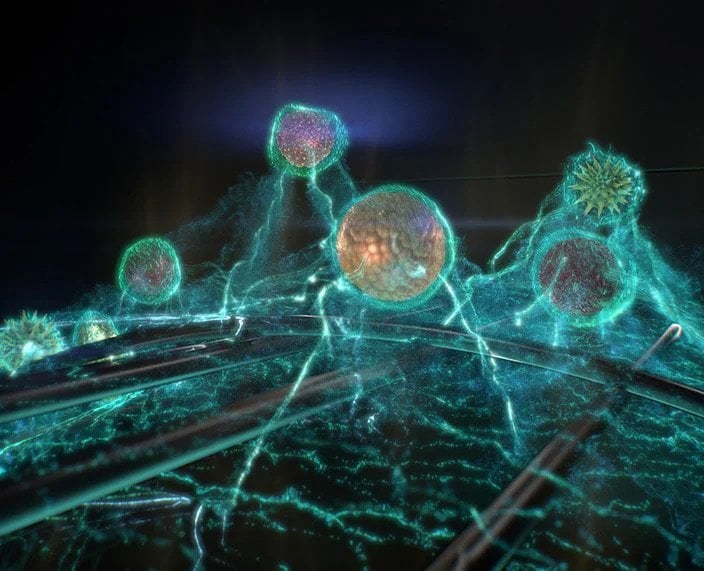 ---
The secret behind powerful filtration
Our unique combination of electrostatic and mechanical filtration that we call HEPASilent™ filtration technology sets us apart. The combination allows us to use filters that are less dense than traditional True HEPA filters without a loss in performance— resulting in quiet and energy-efficient air purifiers.
---
Independently Proven Performance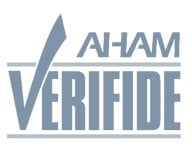 ---
Verifide by the Association of Home
Appliance Manufacturers (AHAM)
for performance and Clean Air
Delivery Rate (CADR).
---
---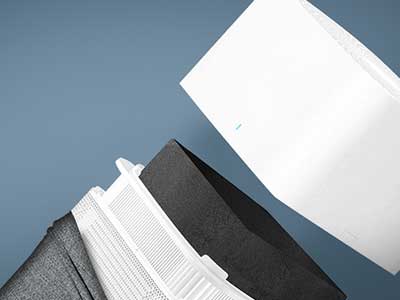 ---
Three-part filtration
A fabric pre-filter offers the first layer of protection, catching large particles and extending the life of the primary filter. The combination Particle + Carbon Filter uses a layer of activated carbon to filter light household odors from pets, cooking, and smoking, while the main particle filter removes airborne particles, like pollen, dust, pet dander, and more.
Customizable pre-filters
Adapts to your space with multiple color options. The
colorful fabric doubles as a pre-filter, catching large
particles and extending the life of the primary filter.
Simply vacuum the fabric or toss it in the washing
machine whenever it needs cleaning. Go without the
pre-filter altogether for a clean Scandinavian look.
---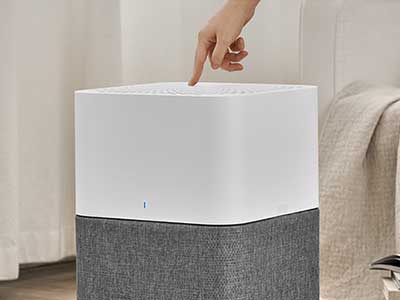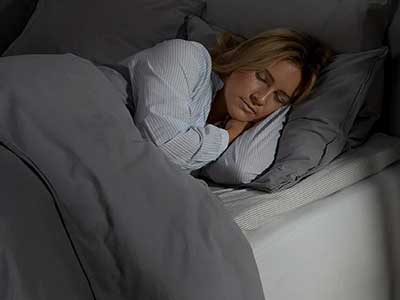 Simple to place
Unlike some air purifiers with strict rules for placement, the Blue 3610 uses a 360-degree air intake, meaning you can place it almost anywhere in the room without compromising performance.
Low energy consumption
Energy efficiency (4 – 38 W) – certified room air purifiers are 40% more energy-efficient than standard models, so you can run your air purifier 24 hours a day without concern.
Sleep without disruption
Noise-levels are no louder than a whisper on the lowest speed (23 dB) and equivalent to the noise level of rainfall on the highest setting (56 dB).
Specifications
Filter Type
Particle filter + Carbon sheet. Activated coconut shell carbon. Non-woven gradient Polypropelyne fibres. Free of chemicals and binders. Fibre shedding resistance.
Dimensions(HxWxD) 522 x 330 x 330 mm
Product weight 6.5kg
Energy consumption 4-38 W
Sound level 23 - 56 dB(A)
Air outlet Top Air inlet 360°
Filter recycling Plastic.
Check your local recycling requirements for carbon.
Recommended filter change 6 months (4,380 hours) when used 24 hours a day
Recommended room size 51 m2
Air changes per hour (ACH) 4.8
Clean air delivery rate (CADR) - Pollen 600 cfm
Clean air delivery rate (CADR) - Dust 590 cfm
Clean air delivery rate (CADR) - Smoke 600 m³/h (353 cfm)
Number of filters 1
We offer FREE delivery on orders over £100. Deliveries of small items are made by courier and are the next working day after dispatch.
Large appliances are delivered by our own delivery teams, installation services can also be selected during the checkout process. Unfortunately, we are not able to deliver some large appliances outside of Norfolk and North Suffolk at the moment; you will be informed of this during the order process if you enter a postcode outside of our delivery zone.
Some manufacturers offer direct delivery of large appliances; you will be informed if this is available during the order process.
We aim to dispatch within 2 workings days of the order being placed. You will receive an email confirming your delivery date.
Delivery Information ›
We offer installation services on large home appliances, you can select additional services at checkout.
We offer the following installation services:
Televisions & Associated Devices - from £45.00
Washing Machines - from £25.00
Washer Dryers - from £25.00
Tumble Dryers - from £15.00
Dishwashers - from £25.00
Refrigeration - from £10.00
Ovens & Cookers - from £75.00
All installations are carried out by our own experienced engineers. Our installation services are only available in Norfolk and North Suffolk, you will be asked for your postcode during the checkout process to see if these services are available to you.
Upon receipt of your order, we will call you to arrange a convenient time for your delivery and installation to take place.
For full details follow the link below.
Home Appliance Installation ›