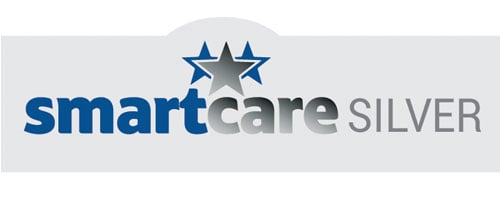 ---
What is Smartcare?

Smartcare is the bespoke care plan specifically designed for the UK's Euronics retailers. As a Euronics retailer we are delighted to partner with Retracare who are the Extended Warranty arm of RETRA, the UK's leading trade association for independent electrical retailers and servicing organisations.

Retracare has been providing protection for more than 25 years. Their products are fully underwritten so you can rest assured that your appliances are in safe hands.

We know you treasure the things in your life, and that when those things break or get damaged it can be upsetting, inconvenient and stressful. At Retracare we want to make sure that you get the protection that's right for your product
and that you have the best possible experience when buying cover or having to make a claim.

Our commitment to you is our biggest priority, we help you to protect the things in your life that matter, whether the oven fails when you're planning a family event, or the fridge breaks down in the middle of summer. We deliver this at great value, and make it as easy and as painless as possible.


Our Smartcare Protection Plan?

The plans provide that long term safeguard, and with true peace of mind. A Smartcare Protection Plan is an economic means of protecting against expensive repair bills, long into the future, with a single payment, in most cases equivalent to pennies per week.


What does the Smartcare
Silver Protection Plan include?

Our Silver Potection Plan provides:
– Protection against electrical & mechanical breakdown
– Parts, labour & call out charges covered
– Unlimited repairs
– A New for Old replacement product if we can't fix yours
– National accredited repair network
– Specialist UK based call centers
– No Depreciation
---
Your questions answered

Q. What does a Smartcare
Protection Plan actually cover?
A. Smartcare Silver will protect you from unexpected repair bills in case your appliance experiences a mechanical breakdown or electrical failure after the manufactures warranty expires.

Q. Are all costs paid for?
A. Yes. Call out, labour, transportation and replacement parts (unless parts are covered by the manufacturer in which case the manufacturer carries out the service with no charge to the customer).

Q. Who carries out repairs?
A. Usually your supplying retailer, but if the retailer is not equipped or trained on your particular product Retracare Services will appoint an alternative qualified expert.

Q. What if the product cannot be repaired?
A. When the product is beyond economic repair we will replace your product with a brand new comparative product if possible, from your original supplying retailer.

Q. Are there any exclusions?
A. Yes. But kept to a minimum, e.g. cover does not include: tuning, batteries, misuse, required maintenance and the like. Please see terms and conditions. Your household insurance may include cover against fire, theft and flood. To avoid duplication of cover, and ensure best value from your service plan, we do not cover against these household insurance risks.
---