Black Friday arrives 24th November
20/11/2017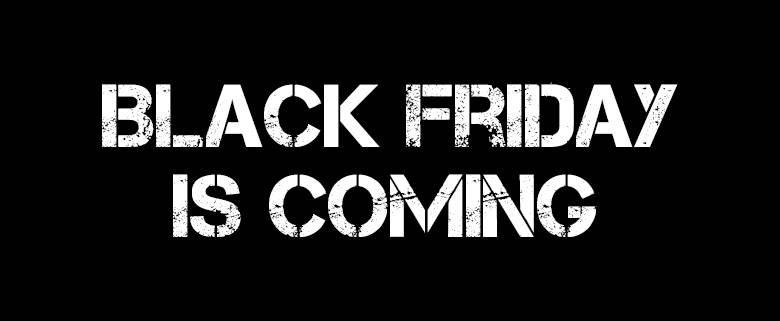 Holding out for Black Friday before you buy your Christmas gifts? Good idea! Black Friday arrives this week on Friday 24th November and will bring some of our most exciting discounts and savings ever.
With online sales hitting a staggering £1.23 billion spent online on Black Friday 2016 there is no doubt that this year could be even bigger. Traffic in-store and online increases by 220% in comparison to a normal shopping day on Black Friday itself but why has this now yearly tradition come about?
Black Friday is the day after Thanksgiving, an annual national holiday in North America held on the fourth Thursday in November. Although it's not certain where Black Friday originated there are a few theories as to how this event came about.
The first theory is that the name came from the US state Philadelphia. It was supposedly referring to all the traffic and congestion caused by the volume of people off work the day after Thanksgiving. Black smoke from those vintage cars = Black Friday.
Another guess is that retailers have put a positive spin on the day, by saying that it's the first day of the year where they turn from running at a financial loss (in the red) to black in the run up to Christmas.
So what can you expect from Black Friday at Gerald Giles, Norwich? Well, there will be huge discounts on Christmas gifts like headphones and portable bluetooth speakers all the way up to huge electrical items for your kitchen or living room. Well known household brands including Sony, Bosch, Miele, Samsung and Bose will all be included in our Black Friday savings so you should find something that you've been wanting to get your hands on.
Check out our Black Friday weekend from the 24th November at our Ber Street store in Norwich or online before the Black Friday mega deals.