Ten Reasons Why You Need a Roberts Radio Revival Petite in Your Life
5/11/2021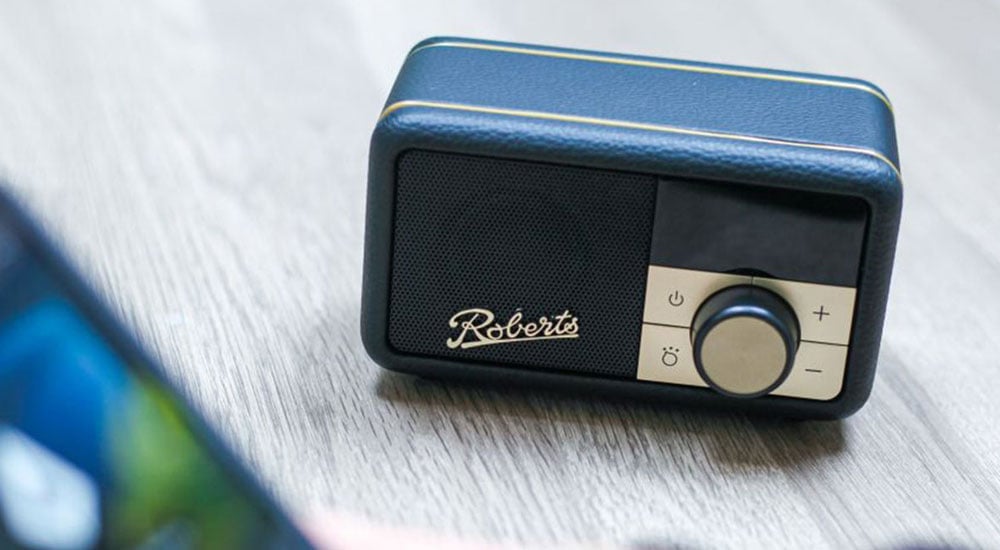 If you've been considering buying a digital radio, you've probably noticed that there are a LOT of options on the market, all of which have their pros and cons. Some have great features but don't look so great, others have the aesthetics but cost too much and some just don't have the sound quality that you desire. The Roberts Radio Revival Petite offers all of these things and more, and is a great option for anyone looking to buy themselves a DAB radio.
Read on to find out why you should be considering the Roberts Radio Revival Petite for your next audio system:
Sound
The main thing you're going to be looking for is something that sounds great; it's an audio device, after all. The Roberts Radio Revival Petite offers high quality audio without the need for external speakers and unsightly wiring. It also has a bass radiator which means it offers remarkable bass and clarity for such a small piece of equipment. In fact, it was recently described by Hannah Davies, staff writer at Trusted Reviews as "a tiny retro radio with a modern sound".
Looks
For most people, aesthetics are a very close second to sound quality when choosing a DAB radio. You want something which sounds great, but it's also important that it looks great, too. The Roberts Radio Revival Petite has an attractive retro styling and comes in six classic colours, which means it looks great wherever you place it. The digital display makes it easy to read and the colour coded dial adds to its charming and tasteful look.
---
---
Size
The Roberts Radio Revival Petite is the smallest radio in the Revival range. It's ideal for placing on a sideboard without taking up too much space, but it's just as handy for throwing in your bag for a day at the beach. It fits in the palm of your hand and weighs less than 500g, so you can even take it on holiday without worrying too much about your baggage allowance. You'll still have plenty of room for your sun lotion!
Reception
One of the main draws of a DAB radio is the reception versus a traditional FM unit. The Roberts Radio Revival Petite has both a DAB and DAB+ receiver, AND it can also receive FM, so you'll never find yourself in a position where you can't get excellent reception. It also features 20 station DAB/DAB+/FM radio presets, so you'll never be without something to listen to.
Battery Life
The Roberts Radio Revival Petite comes with a handy microUSB for charging and can be left plugged in to the mains when you're using it at home. However, if you're out and about, the Roberts Radio Revival Petite can give you 20 hours of uninterrupted audio playback off a single full charge. That is almost a whole day of your favourite radio stations without being tethered to a power source. The microUSB charging port also means even if you forget your dedicated charging cable, it is really easy to find another one wherever you are.
---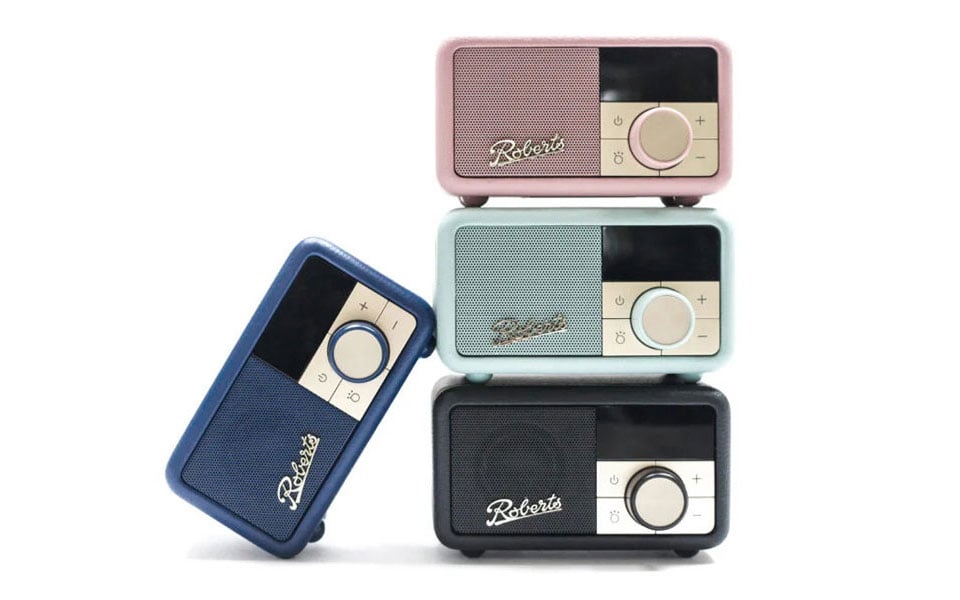 ---
Connectivity
You might be surprised to learn that there are many different ways to listen with the Roberts Radio Revival Petite. As well as the DAB, DAB+ and FM options, the Roberts Radio Revival Petite has Bluetooth connectivity. You can enjoy listening to music, podcasts or audiobooks from your phone, or other Bluetooth enabled devices through your radio, and connect Bluetooth headphones as an alternative listening method. There is also an AUX port on the back which allows you to plug your phone in via a cable for flawless audio playback.
Ease of Use
Some audio equipment can leave you feeling like you need a degree in engineering just to operate it! Using the Roberts Radio Revival Petite couldn't be simpler. The Roberts Radio Revival Petite has an LED display which is clear and bright with large buttons and a prominent volume knob. This means that it's easy to use, even if you have mobility or vision issues, and stays true to its retro radio aesthetics. It's ready to use, straight out of the box and finding a radio station to listen to couldn't be easier.
Rave Reviews
It's easy for us to tell you how fantastic we think the Roberts Radio Revival Petite is, but the positive reviews from people who actually own one speak for themselves. It's frequently described in glowing terms, with reviewers calling the retro radio a 'little gem' and waxing lyrical about its sound quality, value for money and desirable design. In fact, we've yet to see a review with anything less than liberal lashings of love for the Roberts Radio Revival Petite.
---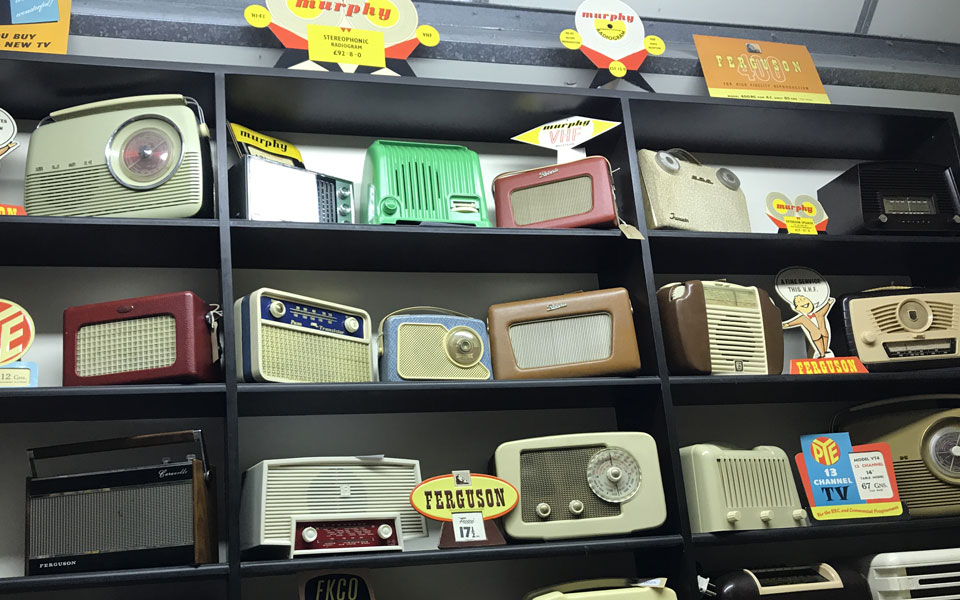 ---
Company
If the last couple of years has taught us anything it's that loneliness can be difficult to bear. People who live alone have felt very isolated and the effect on mental health has been unfortunate. According to statistics, the age group most likely to listen to the radio are over 56, and this is often because they like to have another voice to listen to if they live alone. Having a Roberts Radio Revival Petite in the house gives people the opportunity to listen to the radio, as well as audiobooks and podcasts, which can help to boost feelings of wellbeing.
Price
The final and perhaps most important factor is the price. This retro radio could be the best gadget in the world, but if it doesn't fit your budget, it's not going to work for you. The good news is, the Roberts Radio Revival Petite comes in at just under one hundred pounds, which means that you're getting a huge amount for your money when you invest in one. Given the fact that it performs as not only a radio but a speaker with Bluetooth connectivity, it's actually a bit of a bargain.
We're sure that these points will be enough to convince you to purchase your very own Roberts Radio Revival Petite but the only way you'll really know if this retro radio is for you is to go ahead and buy one!
---