Induction Vs Gas: battle of the hobs
3/7/2017
For a long time, gas hobs were the preferred choice of keen amateurs and professional chefs. Responsive and powerful, gas hobs were often chosen over electric alternatives by cooks who wanted complete control in the kitchen.
However, the invention of induction hobs is quickly changing gas' dominance in the kitchen. Incredibly efficient and responsive as well as stylish, induction hobs are changing the way we cook. If you're currently redesigning your kitchen and can't decide which way to go, here's our guide to the pros and cons of these two culinary heavyweights.
Heat up times
Unlike the electric appliances you're used to, induction hobs don't take a long time to warm up and cool down. Though gas heats up straight away, an induction hob will typically bring a pan of water to the boil in about 2/3 of the time of a gas hob.
Control
Though gas gives you the option to adjust your hob quickly and easily, when it comes to cooking with constant and precise temperatures, induction hobs come out on top every time. When cooking
with a Miele induction hob, you can set the temperature very accurately, allowing you to melt chocolate without using a water bath and fry food at a constant temperature. Miele induction hobs also come with TempControl which helps to automatically regulate the temperature and prevent burning. Their wide KM6629 Induction Hob with TempControl comes with four cooking zones and pan detection which will stop the heat as soon as a pan has been lifted away from the surface, reducing the hazard of a scortching hot surface.
Safety
As gas hobs produce a visible heat source, it's easy to see when the appliances are on and when they're off. When used correctly, gas hobs are very safe, however, it is possible for gas to leak from ovens and the open flames of gas appliances can cause a fire risk. Induction hobs on the other hand contain virtually no risk as all. As it's the pans that heat up rather than the hob itself, there's no chance you, or your child, could be burned by the appliance and tissues, clothes and other materials can't be set on fire by the device.
Integration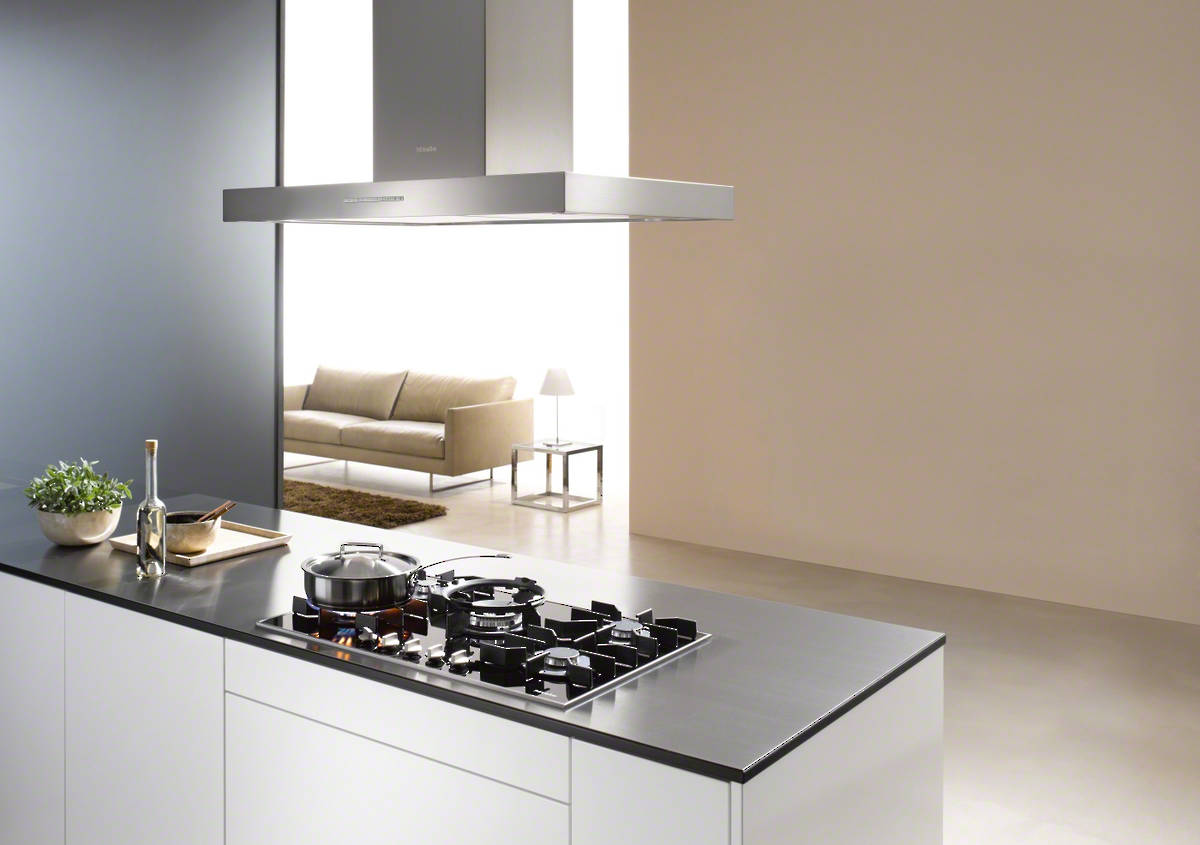 If the usability of either gas or induction hobs hasn't swung it for you, your decision may well come down to aesthetics. If you want a traditional farmhouse look, or want your cooker to be a focal point within the kitchen, a gas hob may suit your needs better. Miele's KM3034 comes with 5 gas burners, which includes a handy wok burner all fitted into a stunningly designed ceramic glass top for an ultra modern twist. Alternatively, if you want your hob to sit seamlessly in your kitchen and blend into your work surface, induction could be the way to go. The clever KM6366 induction hob comes with 6 individual hobs which can be merged into three larger PowerFlex cooking zones for large casserole sized pots and pans.  What's more as induction hobs only require an electricity supply, you'll have a little more flexibility about where they're placed within the layout.
For more information on designing the perfect kitchen, or to learn about the outstanding products in our range, take a look around our site today.