Home Appliances helping with Allergy Sufferers
20/4/2017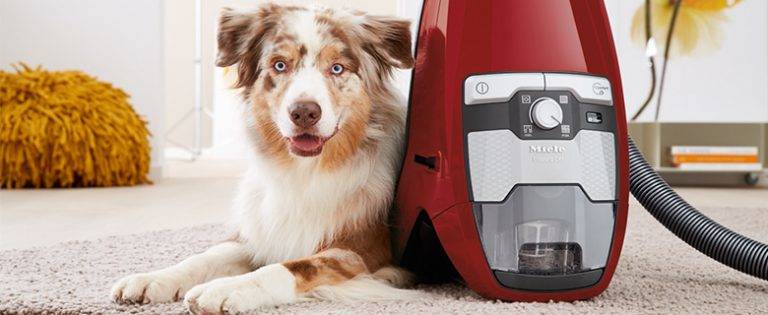 Next week is Allergy Awareness Week, used to highlight the problems and symptoms associated with allergies. Allergies can be triggered by lots of things including plants, food, chemicals or reactions to domestic pets.
According to Allergy UK "pets are the second most important cause of allergy in the home with 50 % of asthmatic children sensitised to the allergens of cats and 40% to dog allergen". Sufferers of this type of allergy can experience all sorts of symptoms. They include coughing and wheezing, rashes, itchy or red eyes and cold like symptoms. This is caused when sufferers are exposed to areas which have been in contact with pets or pet hair. So this makes keeping on top of cleaning maintenance around your home even more essential.
These days, technology is created with allergy sufferers in mind. There are now some handy tools that can be utilised in defence against allergies and some are included in popular household appliances.
This bagless vacuum cleaner from Miele is specially designed to tackle both pet hair and dust allergies at the same time. With a patented TurboBrush it is able to take on those stubbornly difficult to
remove hair balls from carpets giving you a amazing pick up result. Not only does it help with removing pet hair from your home, it also has a built in HEPA AirClean lifetime filter.
The filter will remove up to 99.9% of the smallest dust particles dust as they pass through and are retained in the system. Did we mention that this vacuum cleaner is bagless? You'll never need to buy dust bags so it helps to keep running costs to a minimum. A 6.5m cable lets you zoom around your home easily thanks to the generous length. Integrated accessories in the vacuum cleaner allow you to reach into crevices the TurboBrush can't reach.
Washing machines are also helping out allergy sufferers. Miele have created an additional option called AllergoWash. Select  through the programme manager and create your own tailor made wash by selecting the additional extras. AllergoWash lengthens the temperature holding time of a wash. So it will keep at the selected 60°C for a full 30 minutes rather than allowing it to cool off like a standard wash programme. By holding the temperature hotter for longer, it helps to kill nasty dust mites lurking in your laundry. These are what can cause allergy sufferers discomfort.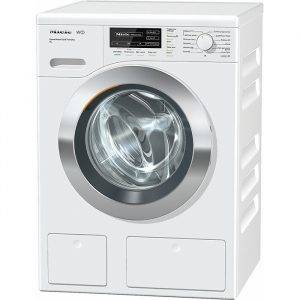 This WKH122 WPS 9kg washing machine from Miele has the AllergoWash built-in. Not only that, it comes packed with innovative extras to make cleaning your precious garments even easier. TwinDos accurately dispenses the required amount of Miele detergent needed during a wash. The SoftSteam honeycomb drum that gently releases steam at the end of a cycle to reduce creasing.
If you're an allergy sufferer, and would like to reduce allergy reactions around your home, get in contact today. You can contact us online or come into our Ber Street store in Norwich and be welcomed with helpful advice from our team.