Review: Bose SoundSport Free Wireless Headphones
7/11/2018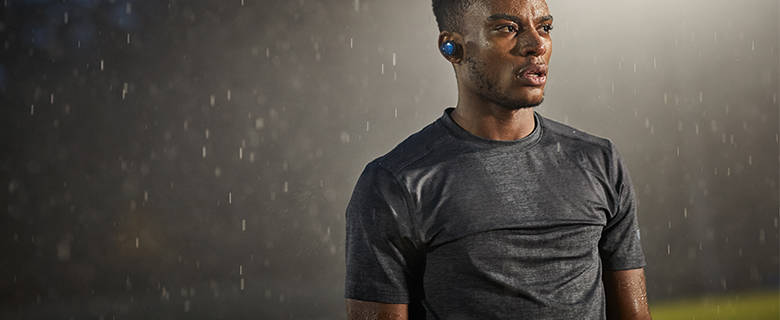 Bose have created their first truly free wireless headphones. By truly free, we mean just that. Not a wire in sight. Not even connecting the buds around the back.
First impressions, they're stylish and available in three different colours; bright orange, triple black and midnight blue.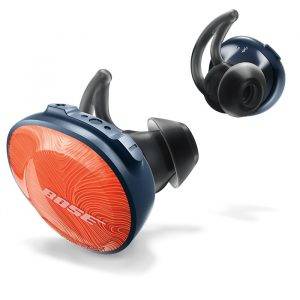 Pair to your smartphone using Bose's stable Bluetooth connectivity, so you can seamlessly enjoy your latest tunes downloaded or streamed from your phone. A Multi-function button built onto the right bud of SoundSport Free Wireless Headphones allows you to play, pause, skip a track or take and end calls from your phone. These wireless headphones also work with voice recognition apps such as Siri or Google Assistant. Hold the multi-function down for 1 second and this will initiate voice recognition on mobile devices. Easy access volume +/- buttons can also be found on the right earbud for volume level controls while on the move.
Sound quality is as you would expect from Bose, fantastic. The volume optimised EQ and Bose digital signal processing make music sound full and balanced no matter the volume. Giving you up to 5 hours battery life in a single use, this isn't the longest period of play time in the world for wireless headphones. However, Bose have come up with a nifty solution for charging on the go after giving the carry case the power to generate 2 extra charges which is up to an extra 10 hours of playback time. Not only that, if you remember before you need them that they're running low on power, a quick 15 minute charge will give you an extra 45 minutes of battery life. You can also charge the traditional way through a USB cable which connects to the carry case from a PC or laptop.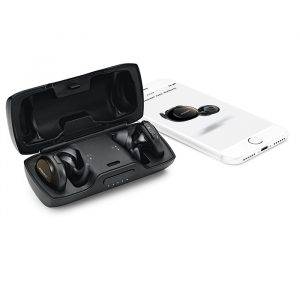 Free your lifestyle as well. Fit, stable and comfortable these in-ear headphones are designed to allow you to carry on with life in the most convenient way possible while effortlessly enjoying your favourite tracks while on the move. Don't worry, the StayHear+ Sport tips are colour coded with a small coloured ring on the inside of each tip depending on the size you want to use. White for small, grey are medium and the large have a black coloured ring. The StayHear+ Sport tips spread contact with your ear evenly for security while the fin conforms to the natural shape of your ear for extra stability. So lose those wires from around your head when working out, and you'll never again have the hassle of one ear bud being tugged away after it becomes entwined with ferocious arm movement while working out.
Light as well, you will hardly notice that they are sitting inside your ear. SoundSport Free Wireless Headphones are also sweat and weather resistant, so makes these in-ear buds a perfect partner for enduring workouts whatever the weather. Misplace an earbud? Bose has you covered as the Bose Connect app can help to track them down.
Not just for location purposes, the Bose Connect app allows you to quickly flit between Bluetooth devices you want to use and also gives you access to all the software updates, product tips and you can even personalise your own settings.
For more information or to buy, contact us today.