A little Miele history
17/6/2020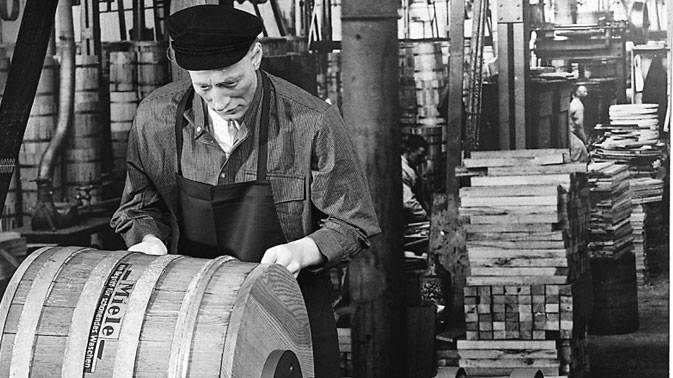 Miele History
Since the company was founded in 1899, Miele has remained true to its 'Immer Besser' brand promise. This means that we will do all that we can to be 'forever better' than our competitors and 'forever better' than we already are. For our customers this means the peace of mind of knowing that choosing Miele is a good decision – and probably the decision of a lifetime!
---
Miele Quality
Miele offers products to its customers that set the standards for durability, performance, ease of use, energy efficiency, design and service. This corresponds to the guiding principle "Immer besser" which the founders Carl Miele (left) and Reinhard Zinkann printed on their first machines – and which characterizes Miele to this day.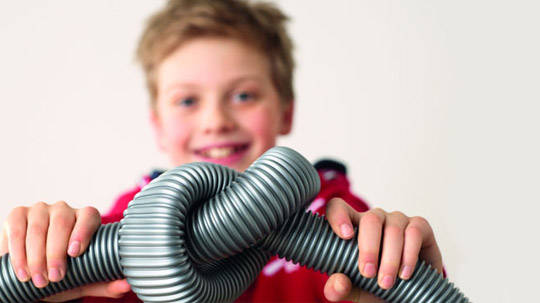 ---
Miele Technology
Miele stands for excellent results combined with the lowest possible energy consumption. This goes for the hygienic and gentle care of your laundry, your flooring and your crockery as well as when conjuring up exquisite culinary delights.
The key to this is a wealth of innovative features available only from Miele. This is borne out by numerous first places in leading product tests conducted around the world.
---
Miele Design
Miele believes in clean lines and timeless elegance. Nowhere else will you find such a comparable range of built-in kitchen appliances, with consistency in Design lines and colour options, to suit the most diverse of interior designs and kitchen furniture fronts.
Great care is taken to coordinate appliance design across the range. Whatever the style of your kitchen: Miele is the perfect match.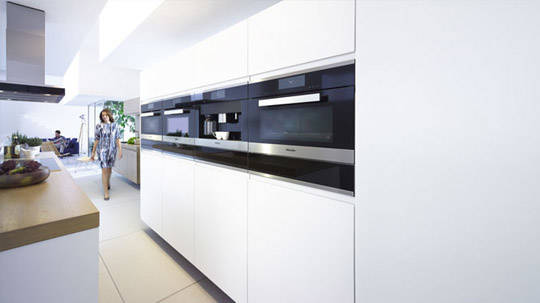 ---
Miele Convenience
Whether conventional rotary switch, discreet sensor controls or a high-resolution touch display like the one on your smartphone; operating a Miele is both easy and fun.
---
Sustainability
At Miele sustainability is enshrined in the company values and traditions and forms the foundation for its long-term corporate success.
Miele is a member of the UN sustainability organisation, Global Compact and a signatory of the "Diversity Charter".
In addition, every two years Miele publishes a sustainability report.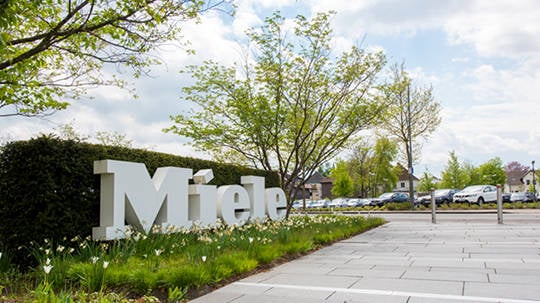 ---