Highlights of Miele Steam Ovens…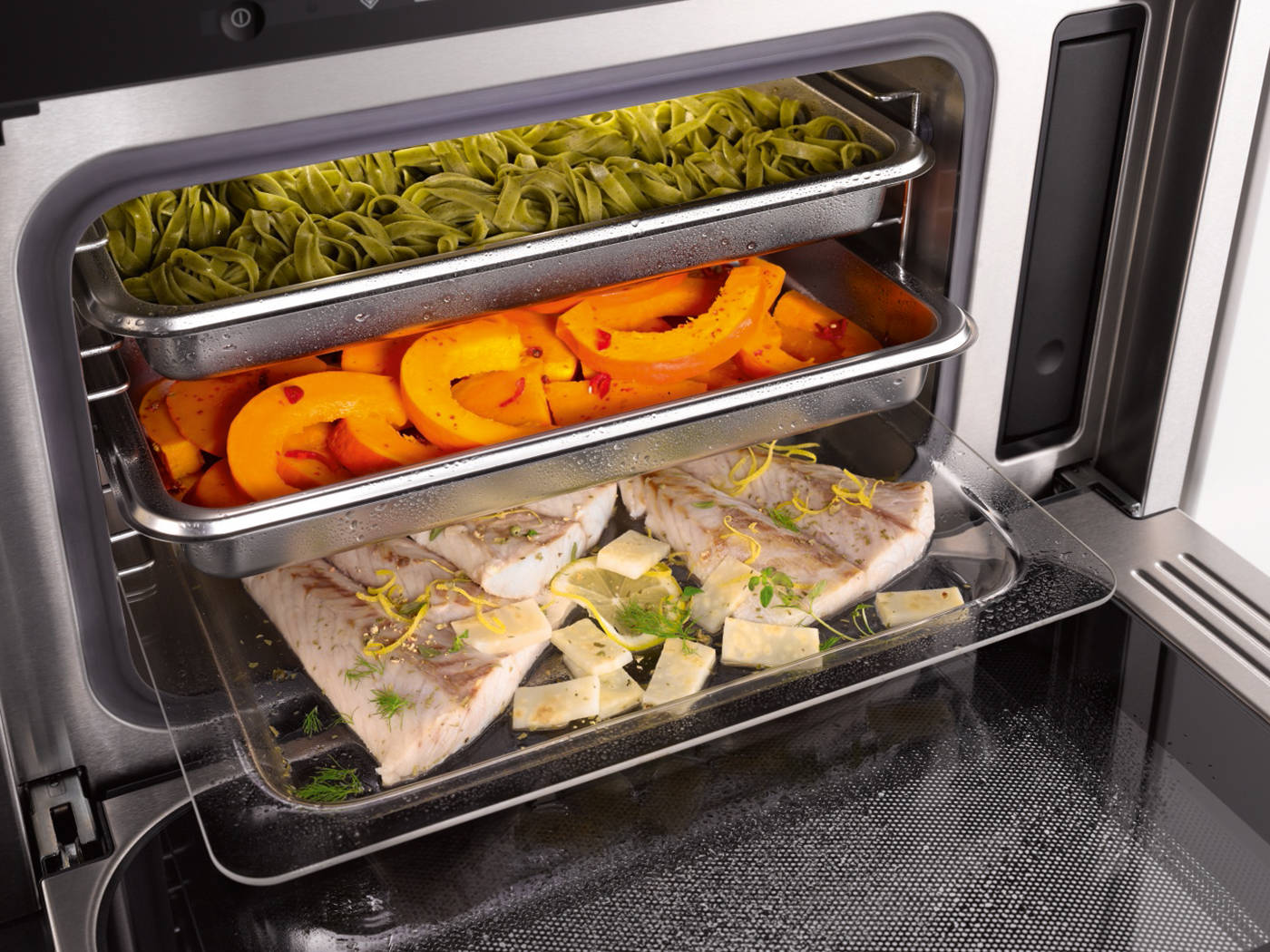 Cook three different dishes simultaneously
With automatic menu cooking you can combine up to three automatic programmes for different dishes. Temperature, cooking times and sequence are automatically set. The appliance informs you when individual items should be placed in the oven so that everything is ready at the same time. In this way you can cook meals without stress and with perfect timing.
Perfect results times three
Miele steam ovens allow you to cook on up to three levels simultaneously – even different dishes. This is because with steam cooking neither odours nor flavours are transferred to other foods. So you can cook a complete meal for lots of people at the same time. Each dish retains its own flavour.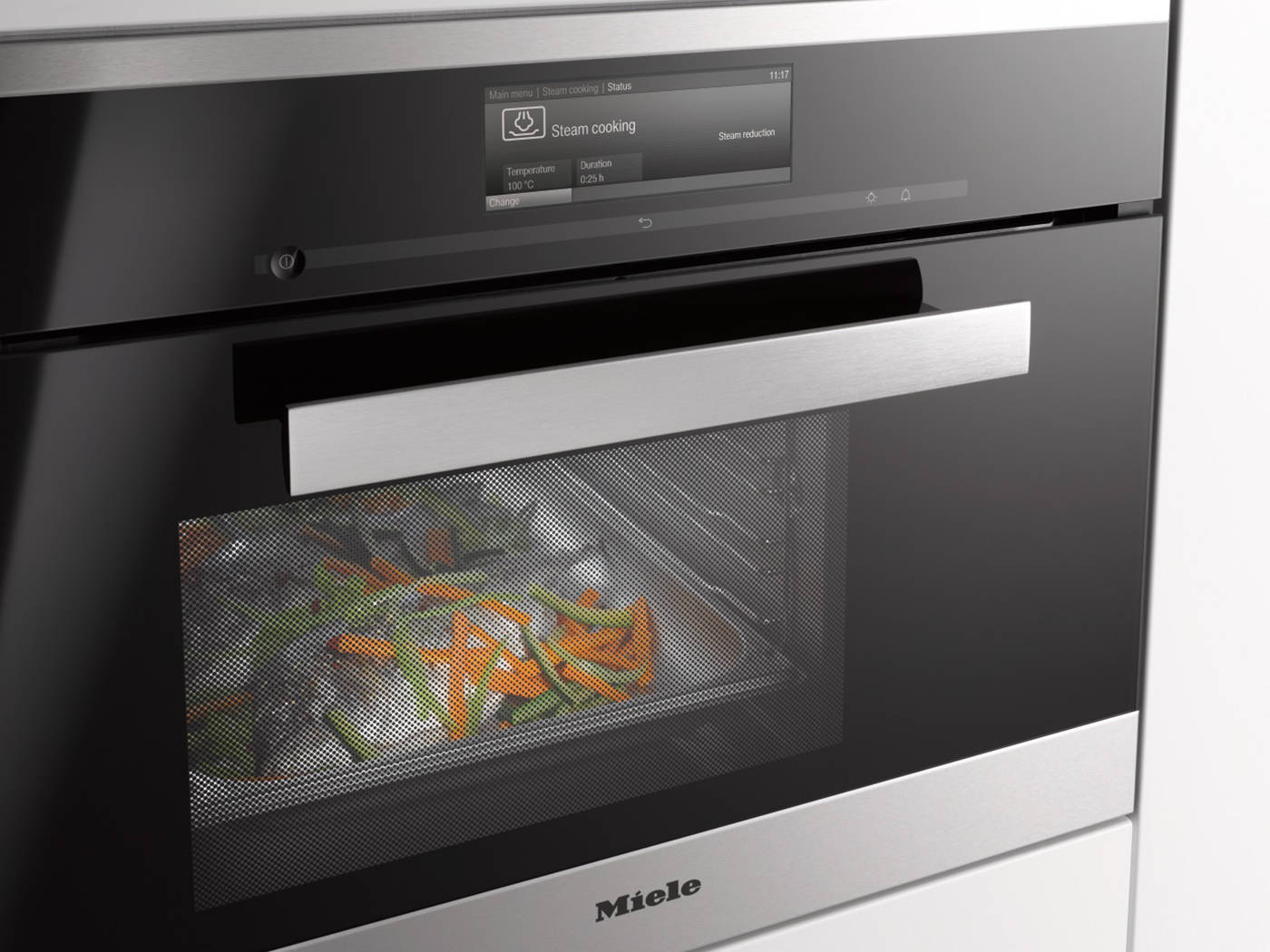 Automatically keeps finished dishes hot
"At the end of the cooking time, food is automatically kept warm for up to 15 minutes without loss of quality." So it does not matter if you are a few minutes late.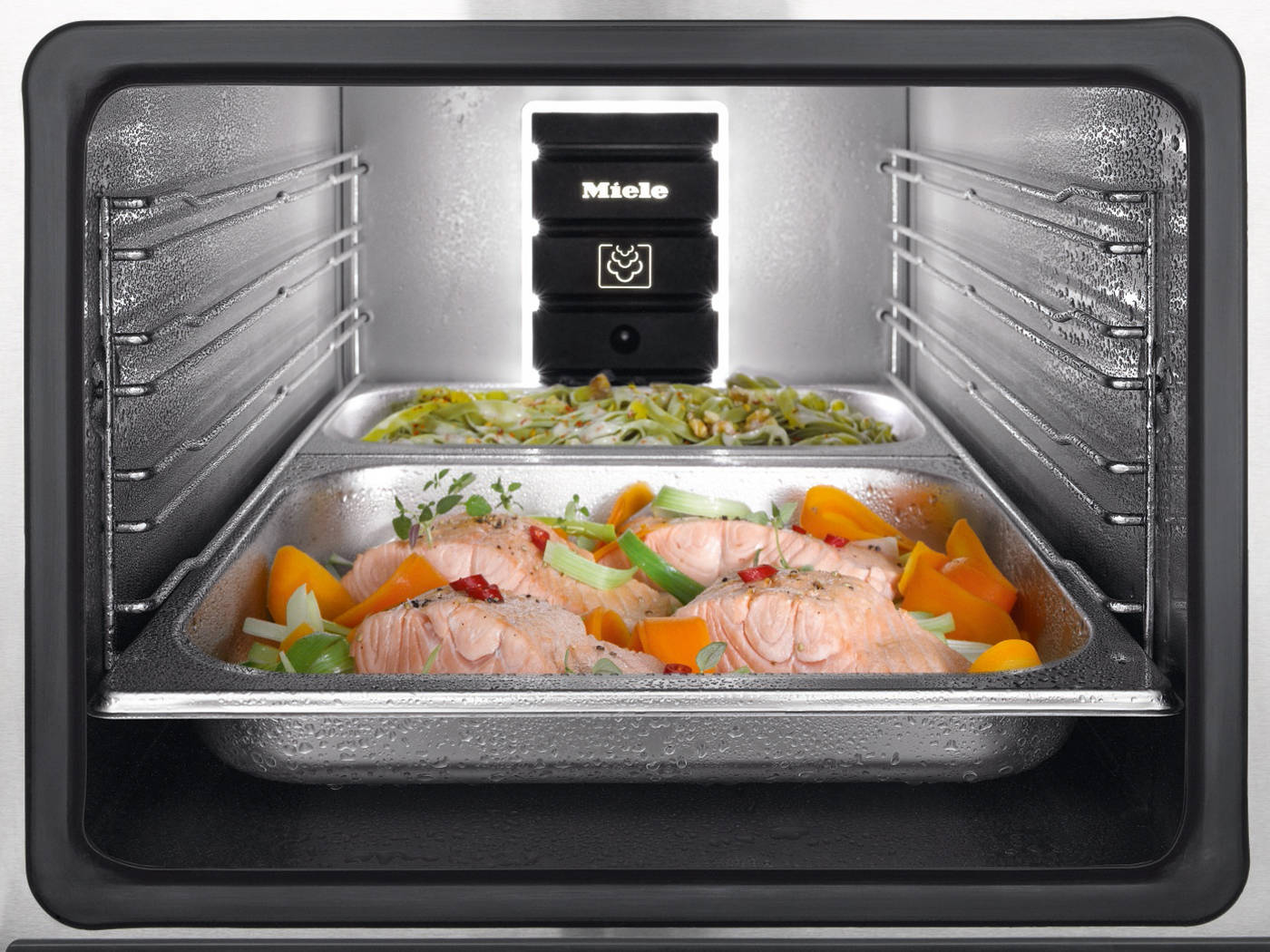 Allows you to be creative
The new cooking compartment of the Miele steam oven with MultiSteam allows you to place a GN size 1/2container and a GN size 1/3 container behind each other on each of the three levels. No one else has such a large tray size!
The same cooking duration for different weights
Regardless of whether you are cooking just one portion or a meal for the whole family, whether the food is frozen or fresh, the cooking duration will always be the same in a Miele steam oven. There is no longer any need to weigh food and calculate different cooking durations.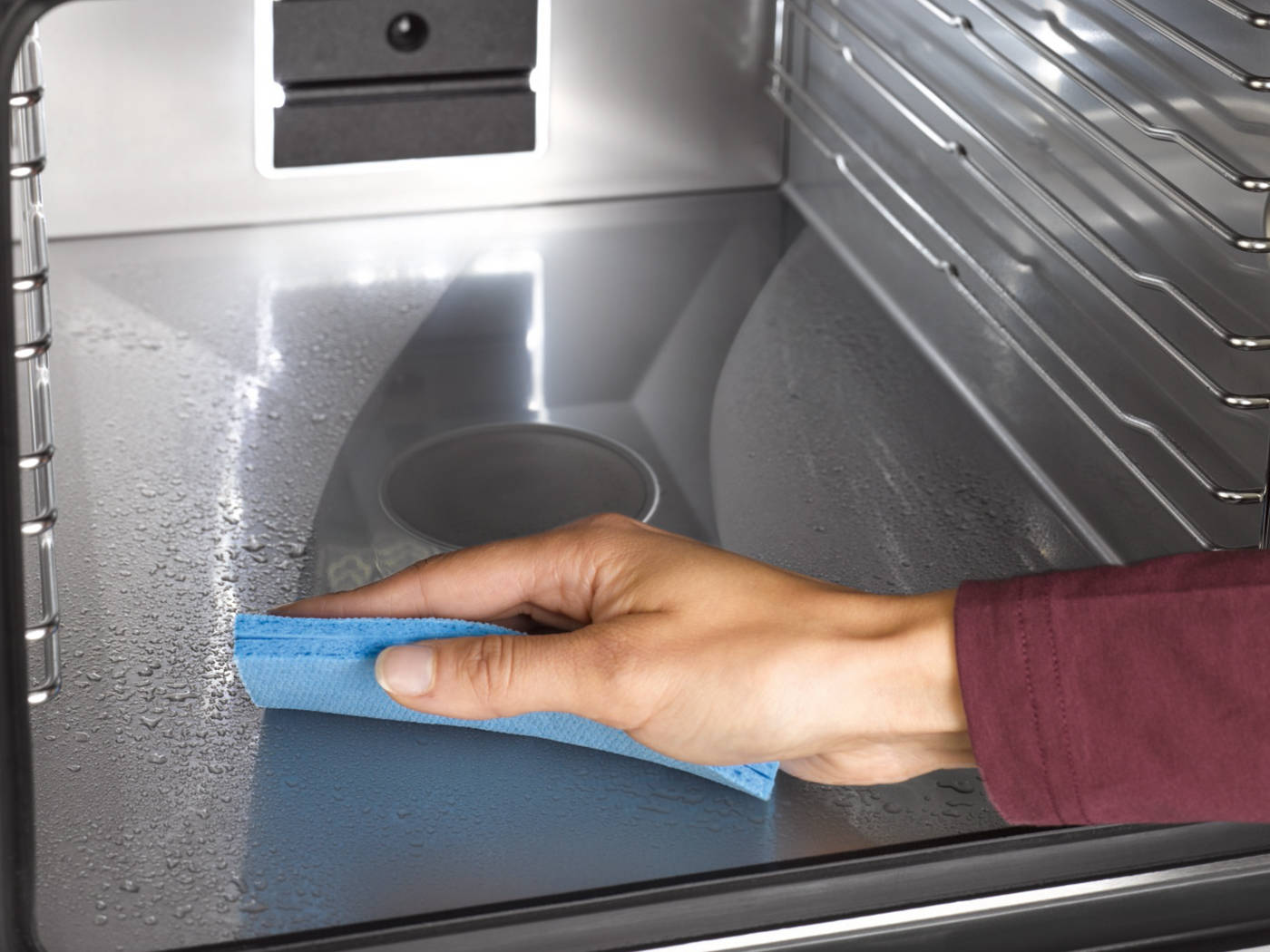 Spic and span in next to no time
Thanks to external steam generation and a stainless steel oven interior, Miele steam ovens are very easy to clean." No annoying calcium deposits form in the cooking compartment, and the smooth cooking cabinet walls and above all the base of the cooking compartment are easy to clean. After you are finished cooking one wipe is sufficient and everything is dry and shiny again.