Highlights of Miele Ovens
Cook three different dishes simultaneously
With automatic menu cooking you can combine up to three automatic programmes for different foods. Temperature, cooking times and sequence are automatically set. The appliance informs you when individual items should be placed in the oven so that everything is ready at the same time. In this way you can cook meals without stress and with perfect timing.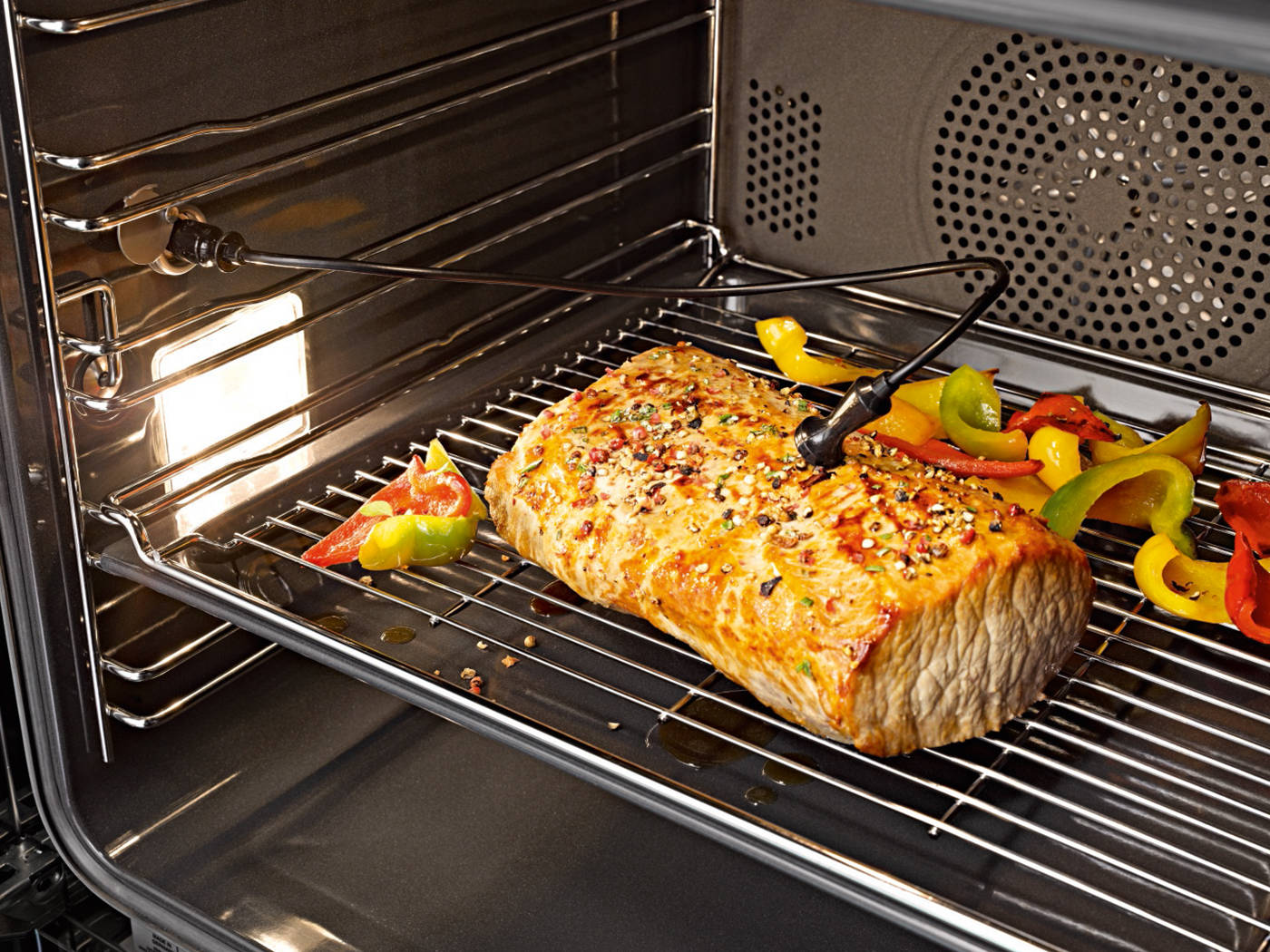 Easy control of the cooking process
Like the wireless Miele food probe, the cabled version allows for precise and customised roasting of fish, meat and poultry by monitoring the core temperature. With a countdown indicator there is no need to watch the cooking process. Using the food probe is simple and easy and makes menu planning enjoyable.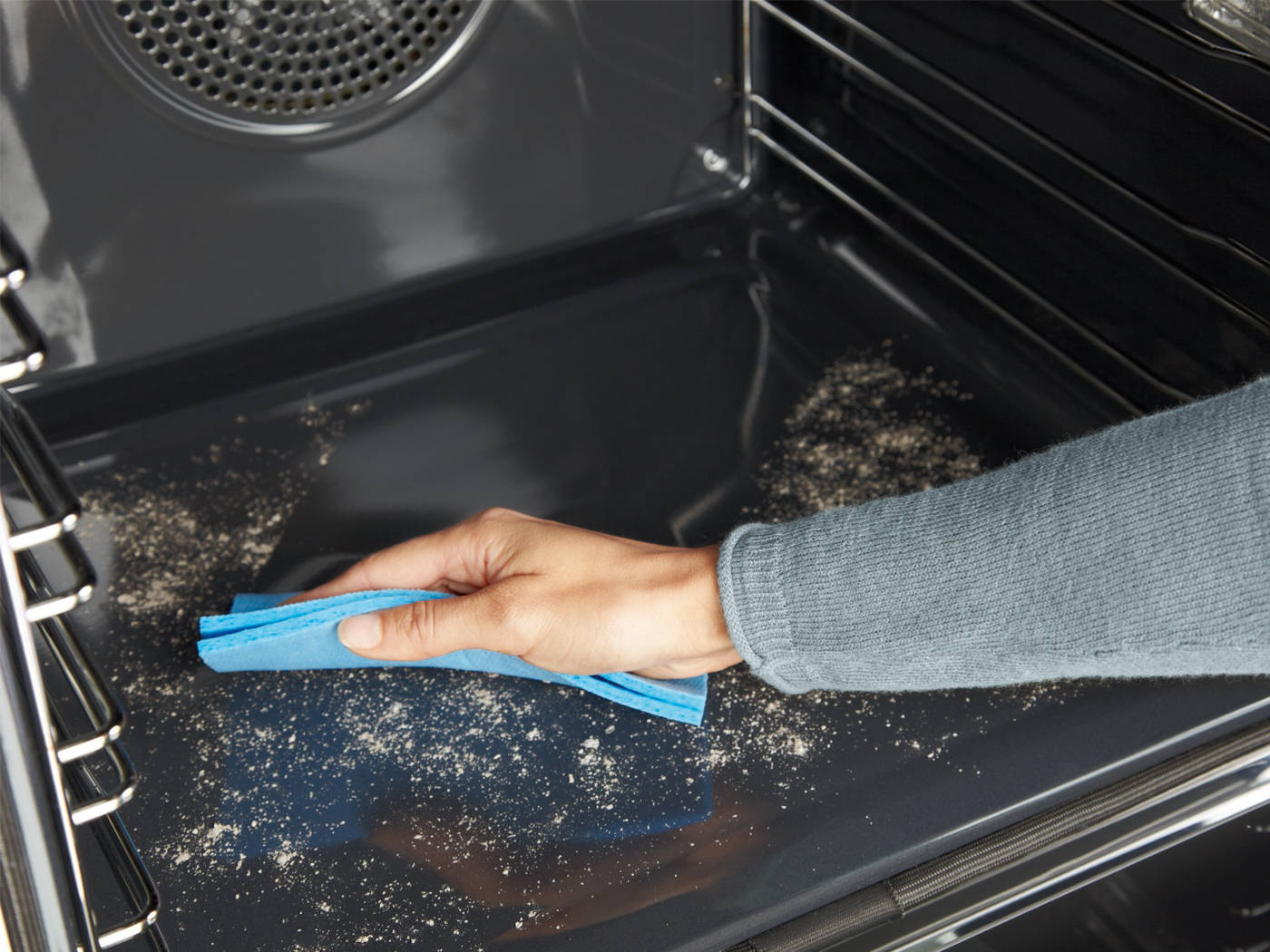 Treat yourself to minimum effort
Pyrolytic cleaning is an automatic process in which residue in the oven is incinerated to ash at a very high temperature. This makes arduous scrubbing and abrasive cleaners a thing of the past. The pyrolytic self-cleaning feature turns all food residue to ash which can be easily removed from the oven surfaces without a trace. When it comes to energy consumption: As much as necessary – as little as possible.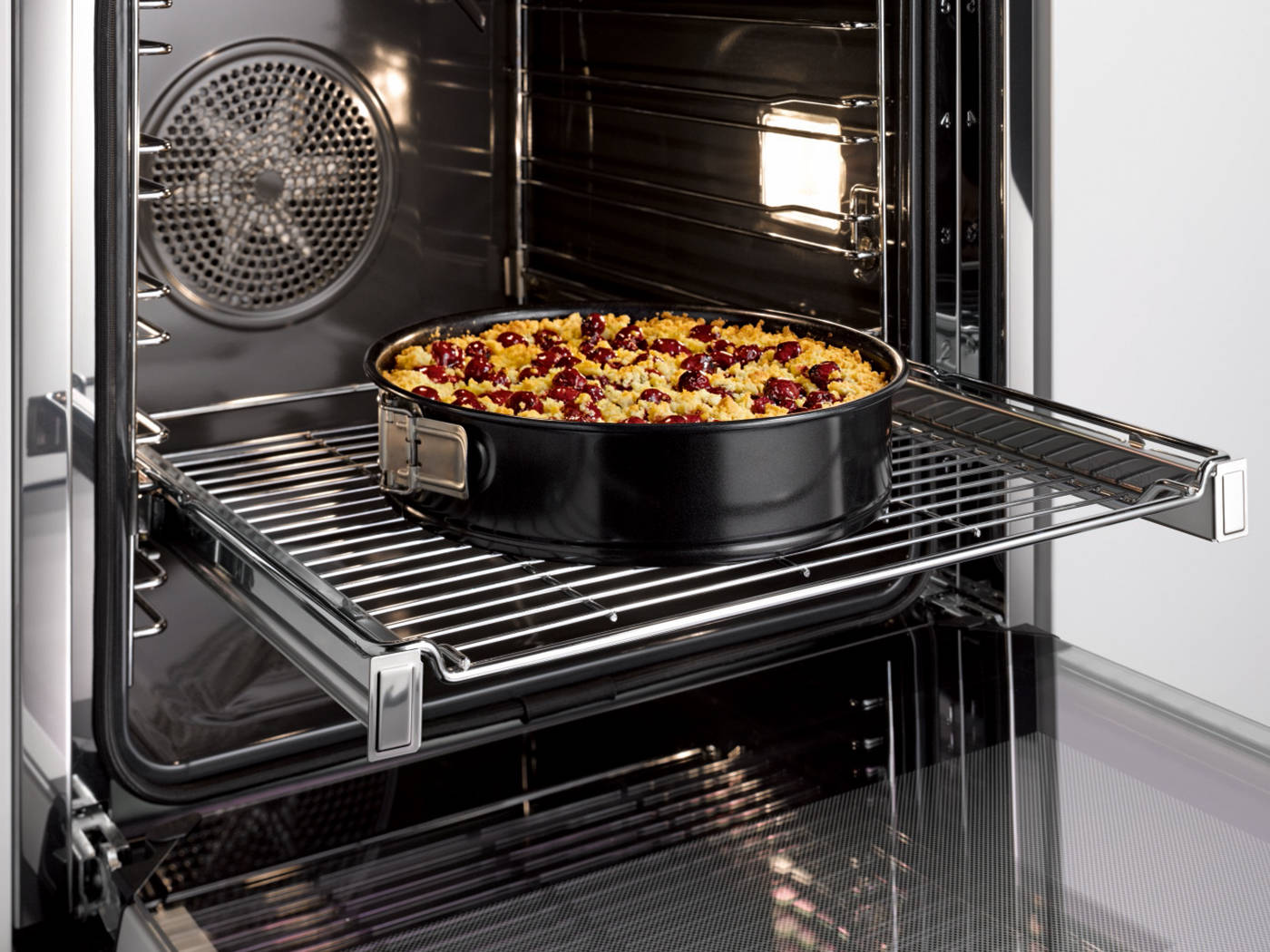 Ergonomic, safe and fully telescopic
The fully extending runners allow baking trays, baking and roasting racks and gourmet oven dishes to be pulled completely out of the cooking compartment and held securely in any position. So you can comfortably baste a roast or turn food over, for example, without the risk of burning yourself on the hot oven interior. Versatile use at every level.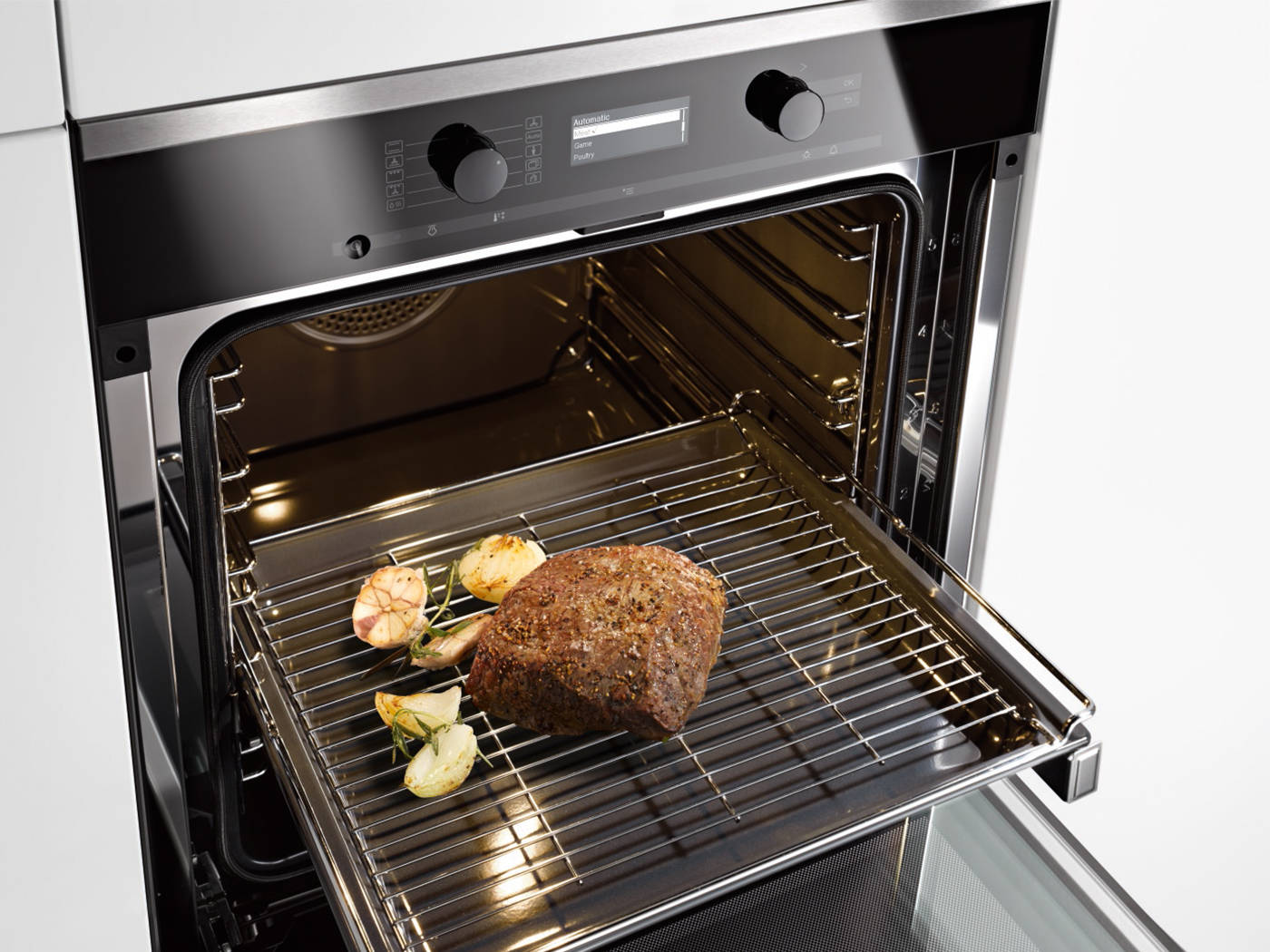 Cooking and baking with surefire success
With electronically regulated programmes for over 100 international dishes, you can cook and bake cakes, bread, meat, etc. to perfection. No need to programme the mode or temperature and duration. In addition, the degree of cooking and the browning level, e.g. for meat, can be individually defined. Thanks to special automatic programmes for low temperature cooking, you can enjoy perfectly cooked, restaurant quality meat.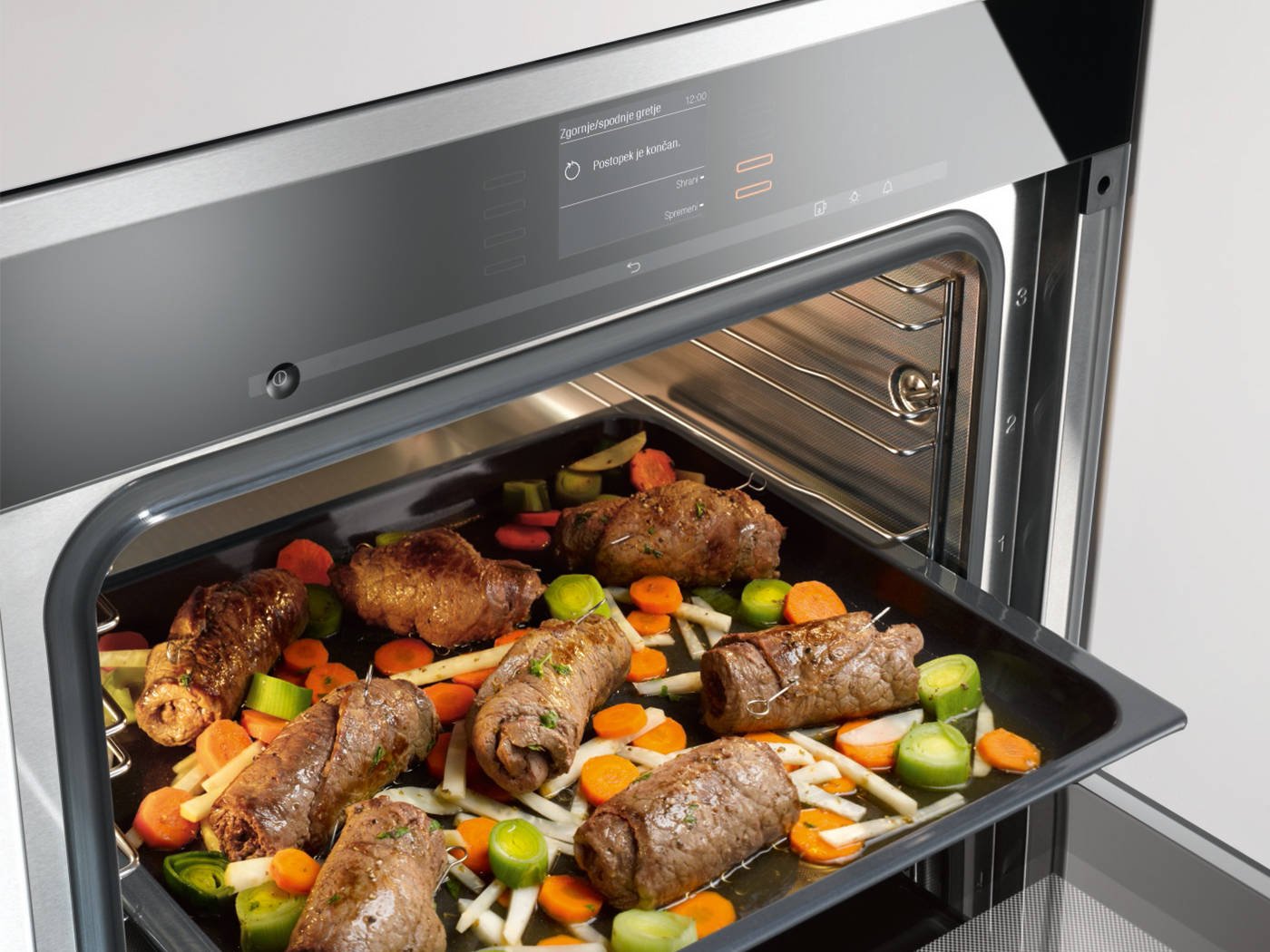 Versatile for perfect roasting and baking results.
Freely selectable combination of steam and another cooking function: temperature (40°C to 225°C) and moisture content (0% to 100%) can be adjusted and altered up to six times in quick succession. This offers maximum flexibility for best baking and roasting results.