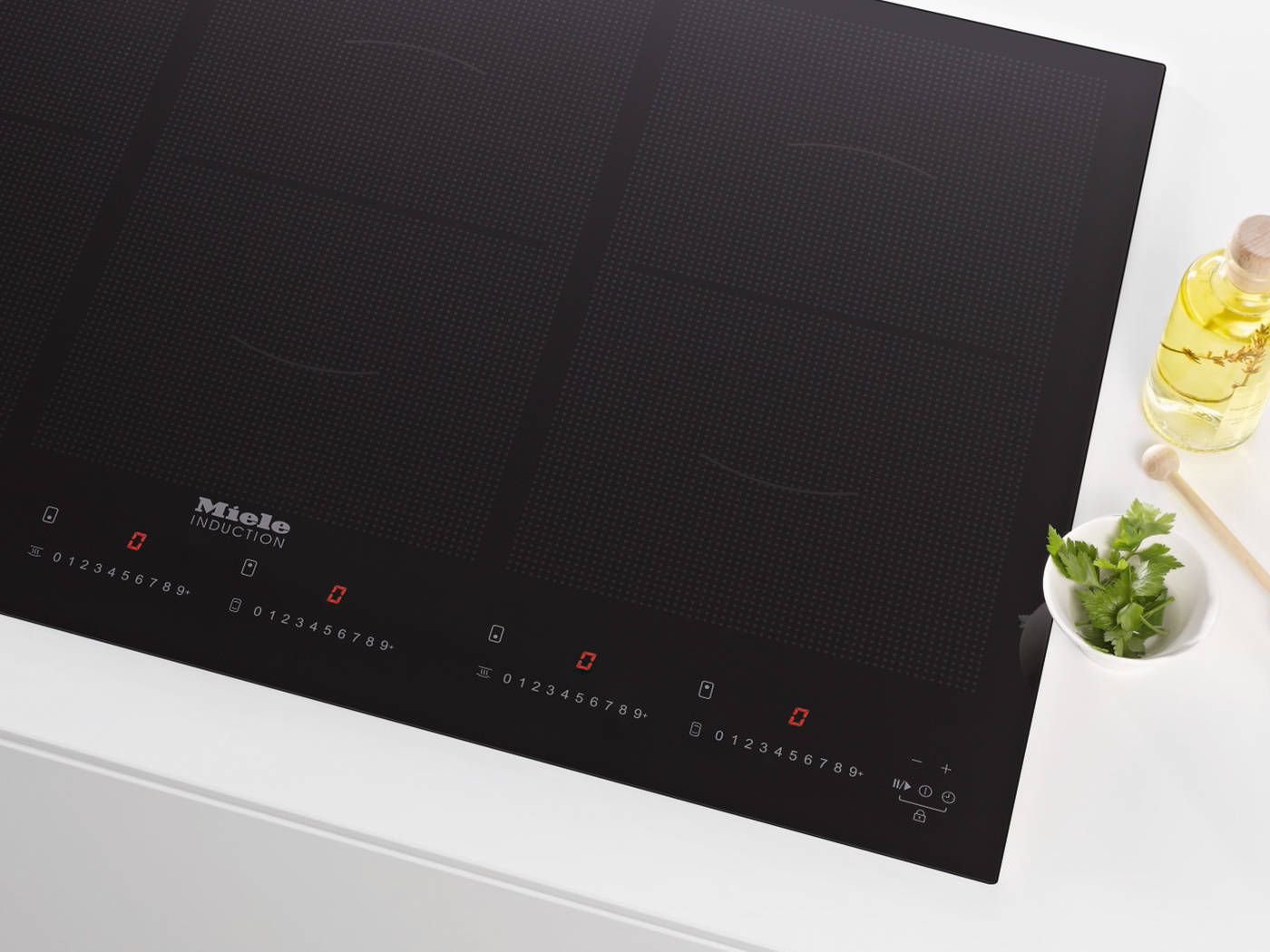 For large pans
PowerFlex zones are particularly versatile and flexible. Whether individual cookware, particularly large pasta pans or oven dishes: they can all be used without a problem. The unsurpassed speed is unique, with to a booster output of up to 7.4 kW. It goes without saying that PowerFlex also features Miele's tried-and-tested TwinBooster technology.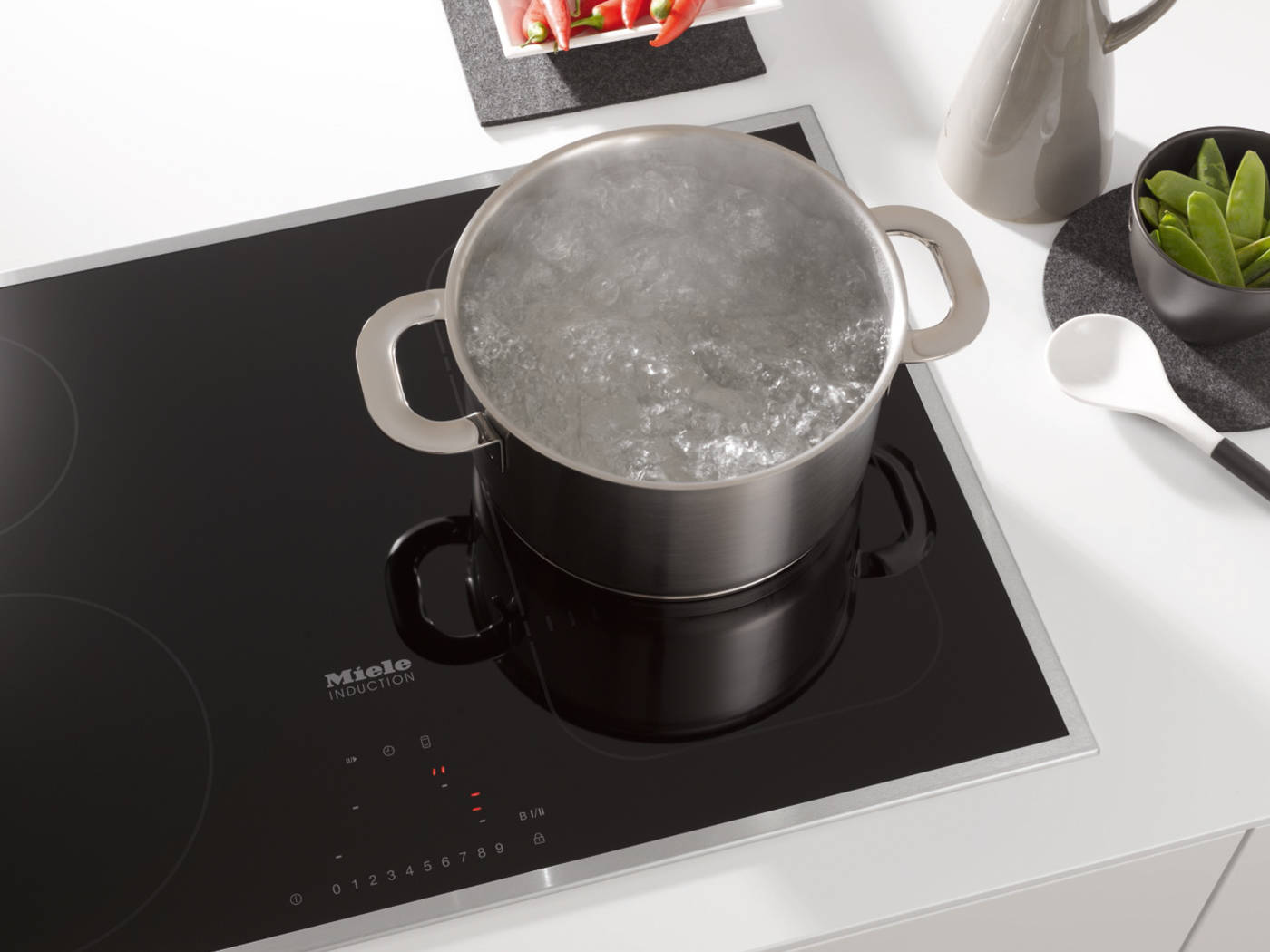 Heat is generated where it is needed.
When cooking with induction, heat is generated only where it is needed: in the bottom of the pan. Cooking with induction is particularly efficient, as no heat is lost. And it is particularly safe as the ceramic glass remains comparatively cool.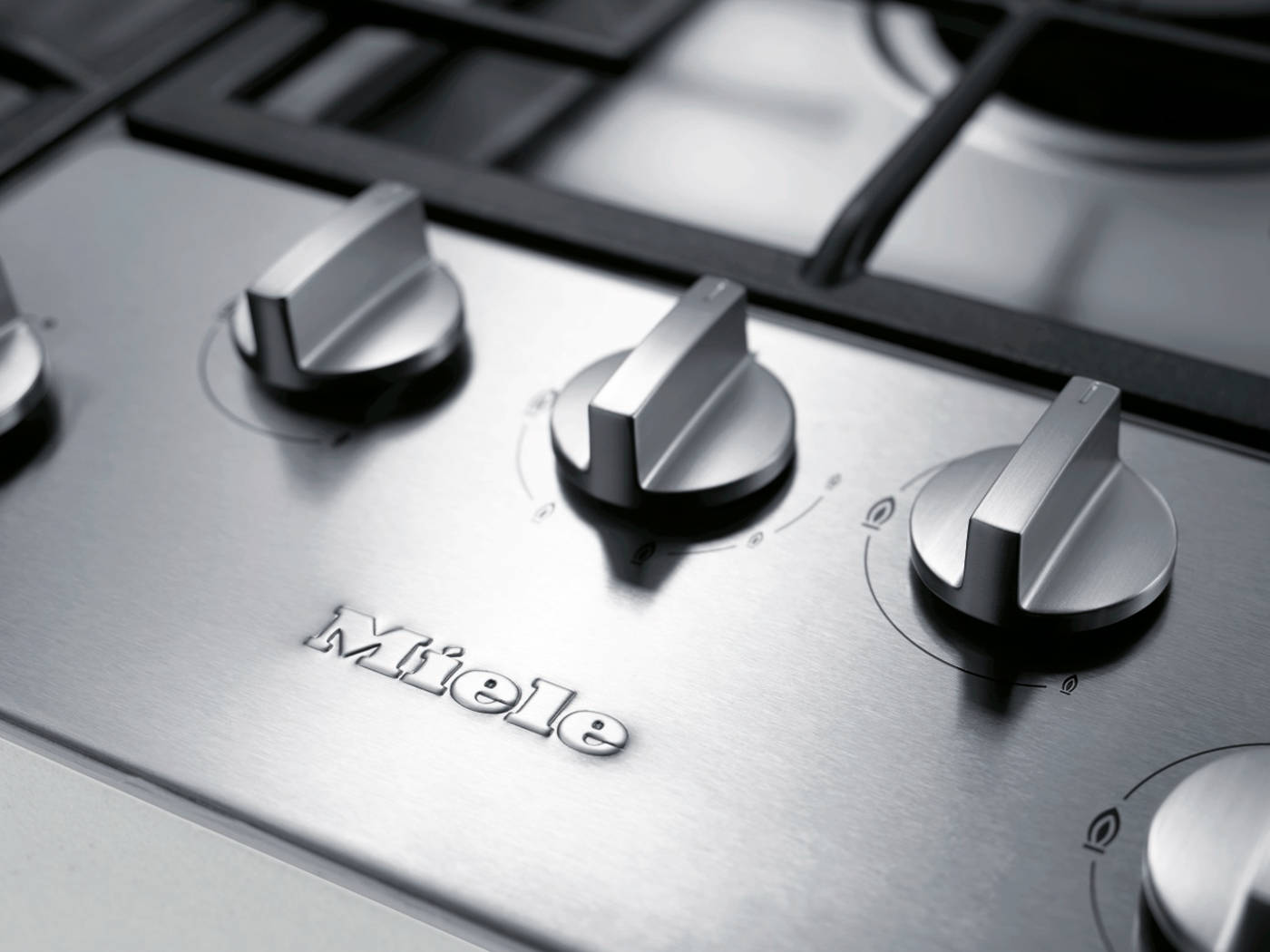 Switch on with a flick of the wrist
No need to press or hold the control: All gas hobs with electronic controls can be switched on easily and conveniently.
The perfect combination
All Miele CombiSet elements are framed in solid stainless steel. The frame design is uniform for the entire product range. In this way CombiSet elements can be combined perfectly.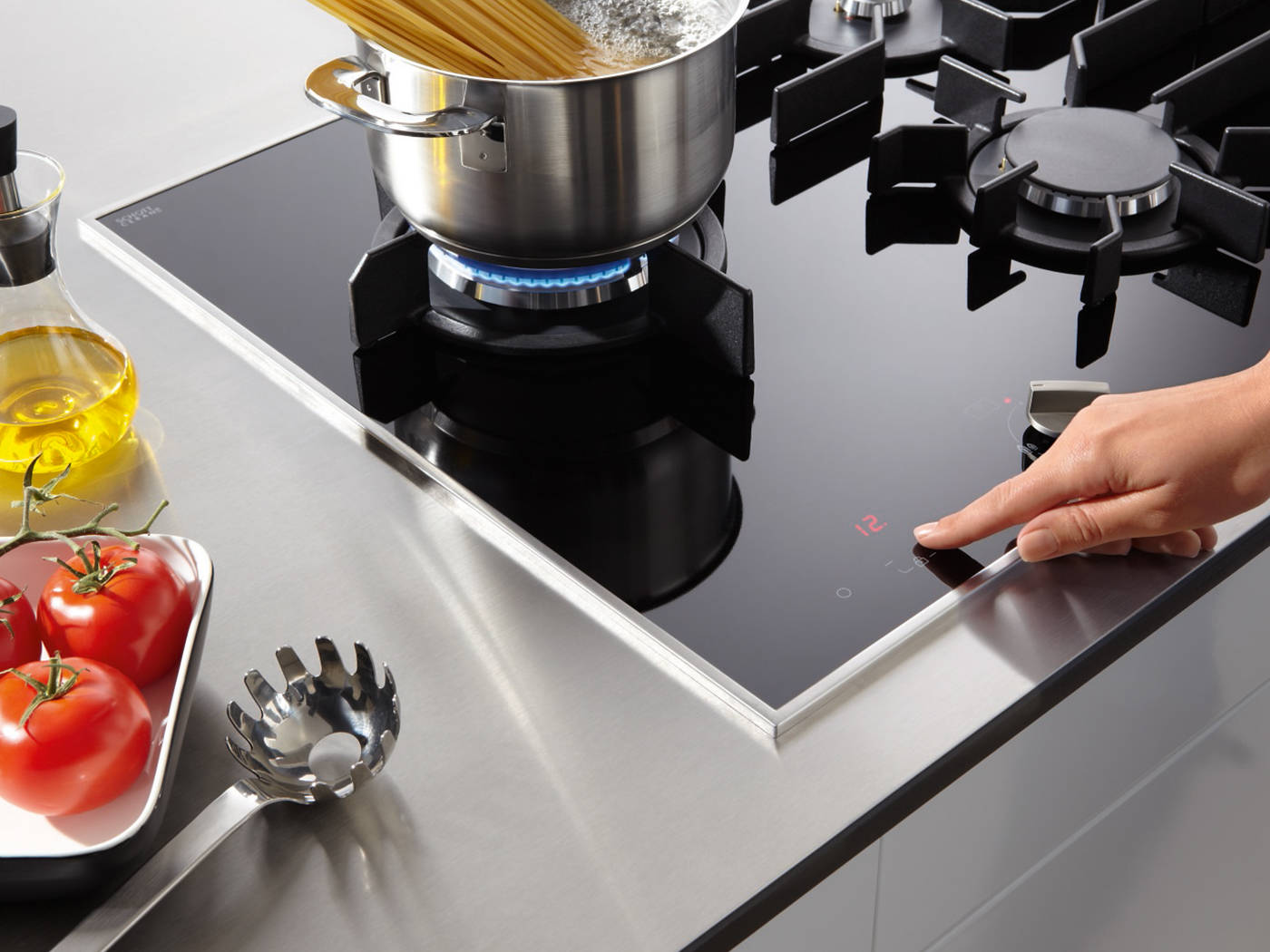 Perfect timing for each flame
The hob minute minder (for gas hobs) helps to make everyday life in the kitchen more relaxed. You can set a different time for each burner. Once the time has elapsed you will hear an acoustic signal which lets you know that your food is ready. So cooking just gets easier.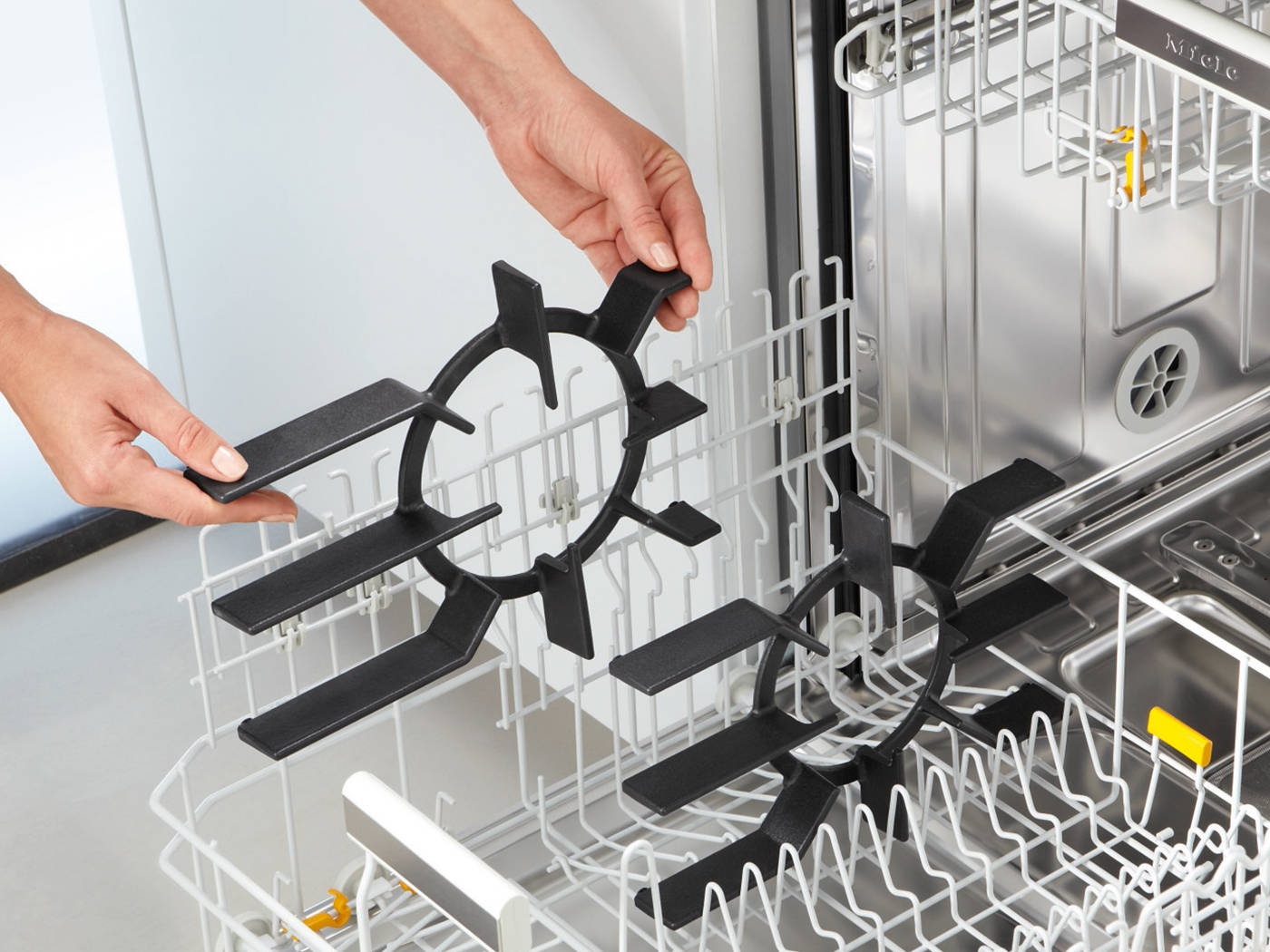 Efficiently protects and makes cleaning easier
Miele gas hobs are equipped with pot rests which can be cleaned in the dishwasher. This makes cleaning the Miele gas hob and the continued use of the appliance particularly easy and saves time.