Highlights of Miele Coffee Machines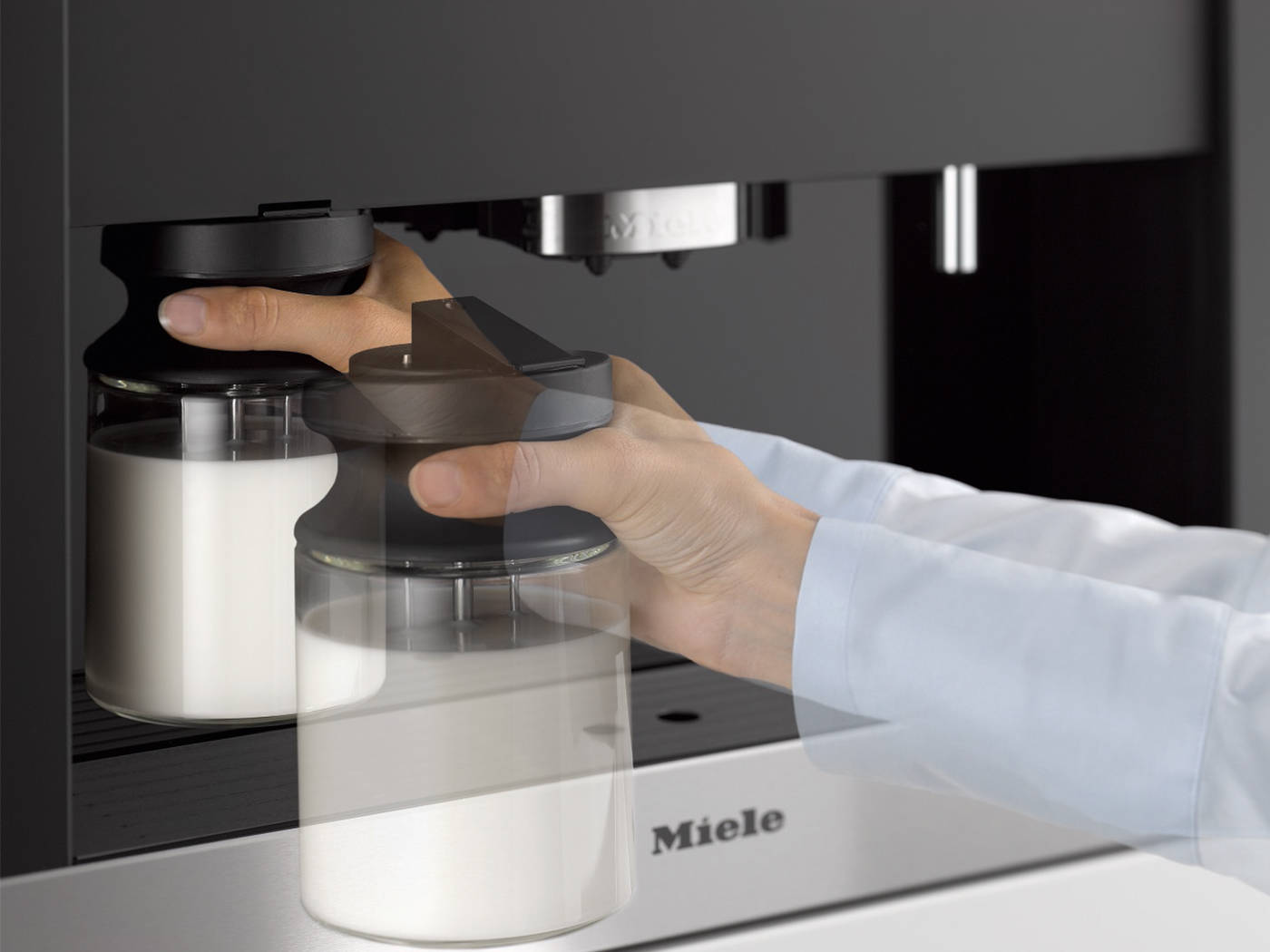 Easier docking of the milk system
With the convenient EasyClick feature, the milk system can be easily snapped into place or removed. In addition to easier docking, the Generation 6000 coffee machines have another new feature: The milk flask is made from high-quality glass. In addition to easier cleaning, glass allows you to check how full the flask is.
For an intensive coffee aroma
More room for more taste. The brew chamber of Miele coffee machines expands when water flows in. The ground coffee is mixed very thoroughly with the water and the coffee aroma can unfold even better. You can look forward to enjoying wonderfully aromatic coffee.
Easy cleaning in the dishwasher
The ComfortClean system makes hygiene very easy. Many of the coffee machine parts, such as For example, the water container and the waste container can be easily cleaned in the dishwasher. This contributes significantly to maintaining the value of the appliance.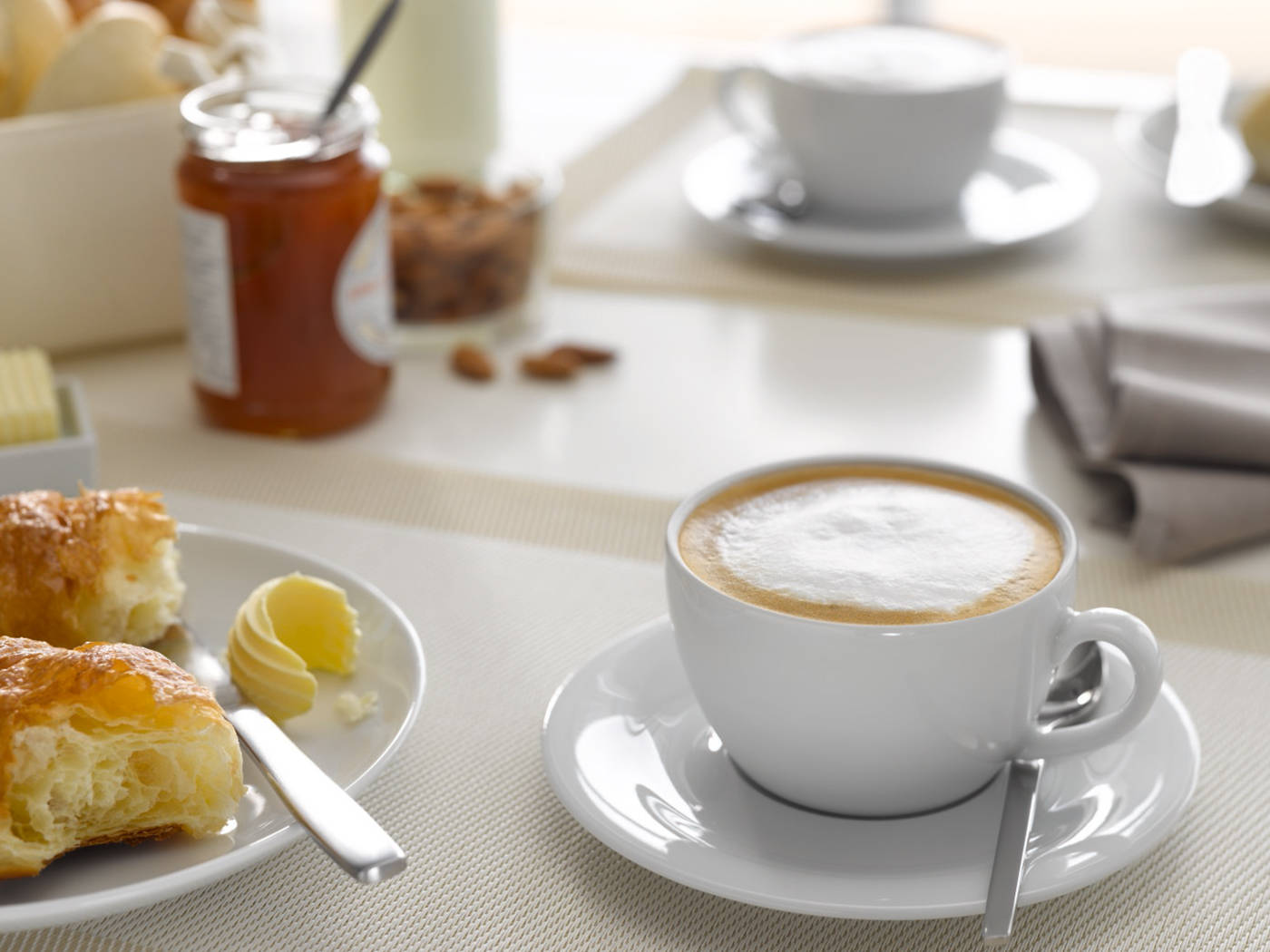 To use when and how you prefer
Switch-on and switch-off of the coffee machine can be programmed individually and according to your needs. For instance, your first cup of coffee can be dispensed in the morning. Coffee can be made as soon as you get up, as the machine switches on automatically; it also switches off automatically in the evening. To conserve energy, the coffee machine can also be switched off completely if it has not been used for a long time.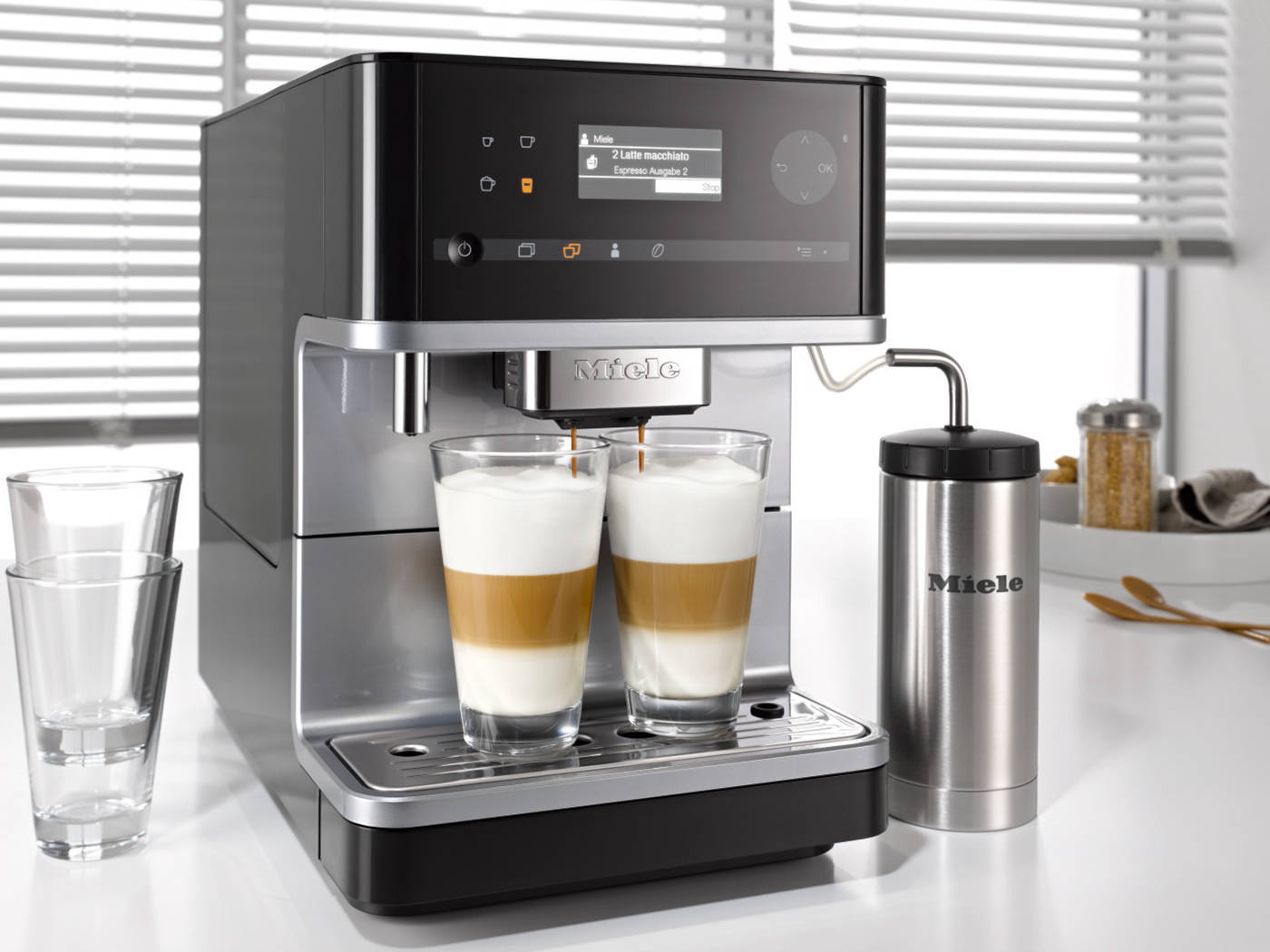 For more enjoyment together
All bean-to-cup coffee machines are equipped with the new OneTouch for Two function as well as with the already familiar OneTouch feature. This function allows you to make two delicious coffee specialities at the same time by simply touching a button. The programme starts automatically. Because preparation takes less time, you have more time together.
Automatic adjustment of the central spout
The CupSensor makes using your Miele coffee machine easier. The sensor recognises the height of the cup and positions the central spout accordingly at a height between 8 and 16 cm. The ideal distance prevents splashes and ensures the perfect coffee temperature and the best possible crema. After the addition of milk the central spout is moved upward by 1 cm to prevent soiling.